That's a wrap: Alloy breaks down the highs and lows of 2021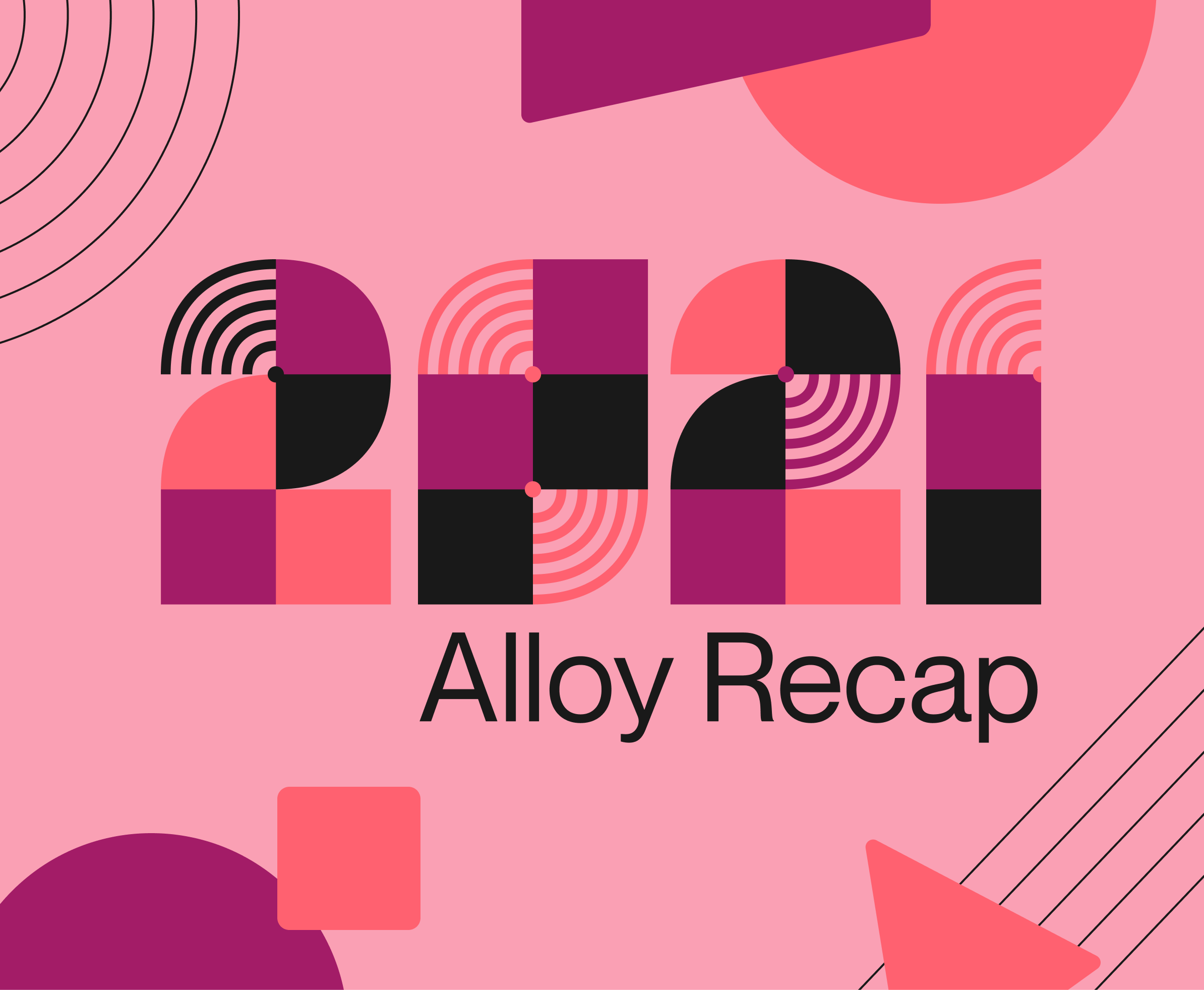 After a legendarily unpredictable year in 2020, 2021 didn't let up. The political climate remained chaotic and disputes continued on how to handle the seemingly never-ending COVID-19 pandemic and its two new variants. And then, just as the year was coming to a close and we were getting ready to celebrate the fresh start of a new year, 2021 stole Betty White from us. It wasn't all bad, though. Olivia Rodrigo gave us a new album to scream-sing along to on repeat, Ted Lasso and Mare of Easttown kept us occupied while we were spending more time at home, we finally learned what NFTs are, and most importantly, we freed Britney Spears!
Through all the ups and downs of the past year, 2021 was full of milestones for Alloy. We launched two new products (Transaction Monitoring and Credit Underwriting), rebranded and launched a new website, moved to a new office in Union Square, donated $178K to charitable causes ($150k of which came from our client holiday gift), raised $100M in Series C funding, were featured on the Nasdaq sign in Times Square and hired 132 new employees.
Still don't believe us that 2021 actually had some redeeming qualities? To prove to you that 2021 was not just one long, twisted continuation of the year 2020, we created this infographic to highlight some of the positive things that happened at Alloy and fun stats from the last year. Think of it as Alloy's highly anticipated version of Spotify Wrapped.