My experience as an LGBTQ+ employee at Alloy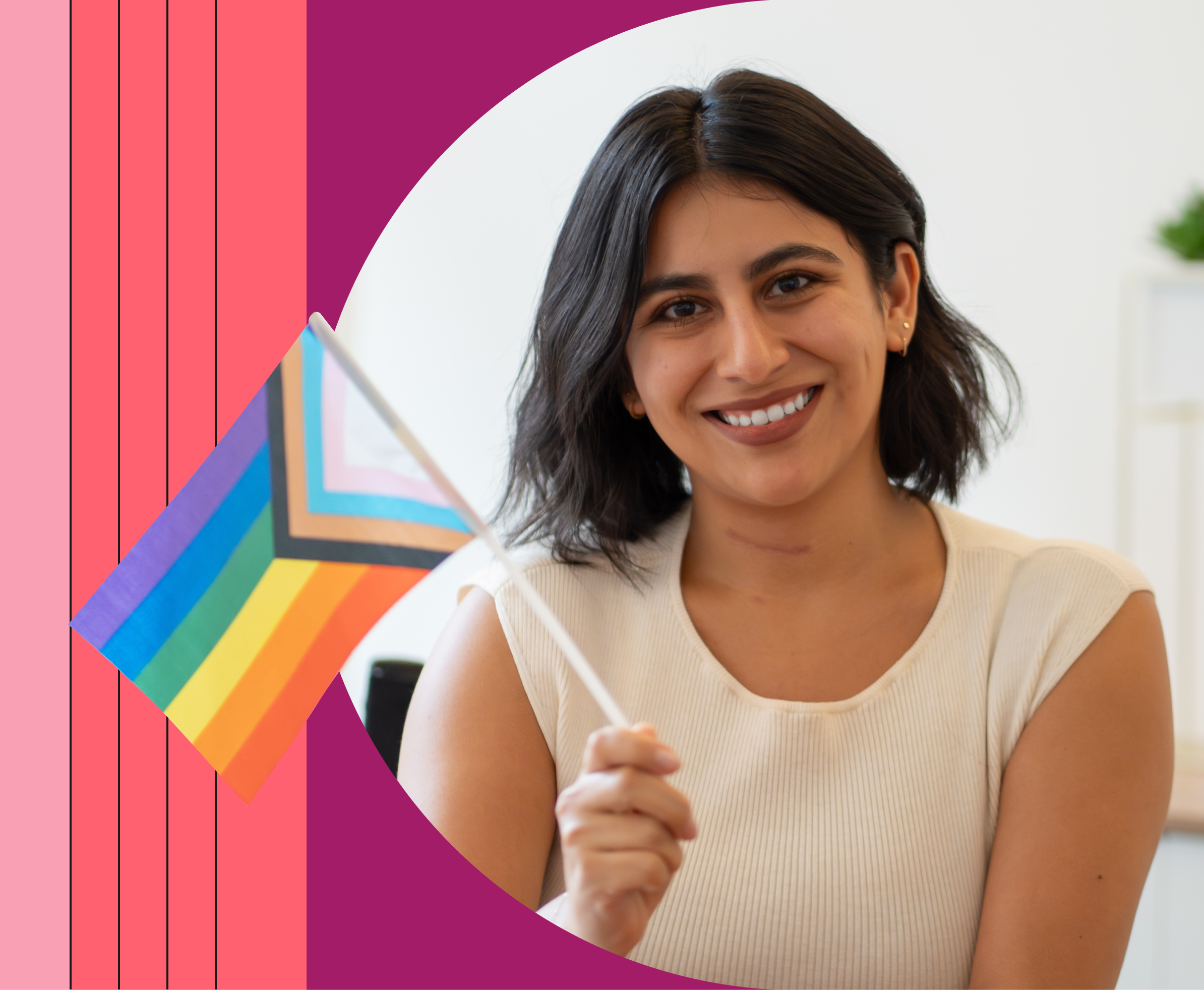 Early in my career, I experienced microaggressions based on my identity and how I presented myself. Being a more "feminine" presenting lesbian, people do not always immediately know I'm a member of the LGBTQ+ community when they first meet me. A lot of times throughout various points in my career, my sexuality was not taken seriously and was brushed off as a silly thing, primarily by cisgender male coworkers.
I've worked at a variety of organizations over the years. Some of those companies did not put diversity at the forefront of their culture, which put me in situations where I felt like I should be closeted. I've also worked at organizations that attempted to create a safe atmosphere for queer employees, which allowed me to be a bit more open. But Alloy was the first company I've worked at where I knew from the beginning that I could be authentically me.
Alloy stressed its commitment to diversity, equity, and inclusion (DEI) throughout the hiring process. After doing my own research and seeing a wide range of diversity within my interview panels, I got the sense that they practice what they preach. I believed Alloy's diverse culture would make it easier for me to show my colors as a lesbian employee. In the end, accepting the offer as a Senior Business Recruiter at Alloy was a no-brainer.
How DEI initiatives add to a company's success
Diversity of individuals and mindsets is critical to a company's success. It's vital to highlight these initiatives during the recruiting and hiring process because, ultimately, diversity attracts diversity. But diversity shouldn't be a buzzword that you use during the hiring process, and then never talk about again.
Underrepresented groups face a different level of anguish in the world due to what's going on in our political climate, which can bring emotional challenges in the workplace if we ignore these complex topics. As a leader of Alloy's LGBTQ+ employee resource group (ERG), also known as Out & About, I can help bring these issues to light and create a safe space for our queer employees to talk about them and support each other.
What I've learned from being a leader of Alloy's LGBTQ+ ERG
Initially, signing up to lead Out & About was incredibly daunting. Alloy already had a significant queer presence (19% of employees identify as LGBTQ+), which is beautiful!!... But it also made it kind of an intimidating task to take on. Our senior leaders gave me the confidence to take on this leadership opportunity and made sure I was set up for success.
Being a leader has taught me about the important nuances of DEI work. As a Mexican lesbian woman, I used to think I knew it all when it comes to DEI. But now I know that my DEI learnings are not even close to being done. Collaborating with Out & About members, other ERG leaders, and our DEI committee has allowed me to get to see the results of the work that we've done, identify the work that still needs to be done, and continue to learn from each other.
Meet Alloy's Out & About ERG
I'm really proud of all of the members of Alloy's Out & About ERG and all the incredible work we've done since launching in June 2022. Our group is currently made up of 31 employees, all representing different identities within the LGBTQ+ community.

In addition to creating community and opportunities for open discussions, we've thrown some amazing events! I mean, who knows how to party more than the gays? Last month to celebrate Pride, we held a rooftop party in Manhattan, hosted a non-traditional family planning panel, and played Bingay! With that said, Alloy makes sure that we celebrate Pride year-round, not just in June. We have done outings as a group and company-wide events, such as our "Drag Race For Charity." An event in which a number of our employees — including members of our C-suite, Out and About members, and other allies within the company — performed in drag to raise nearly $12,000 for Lambda Legal.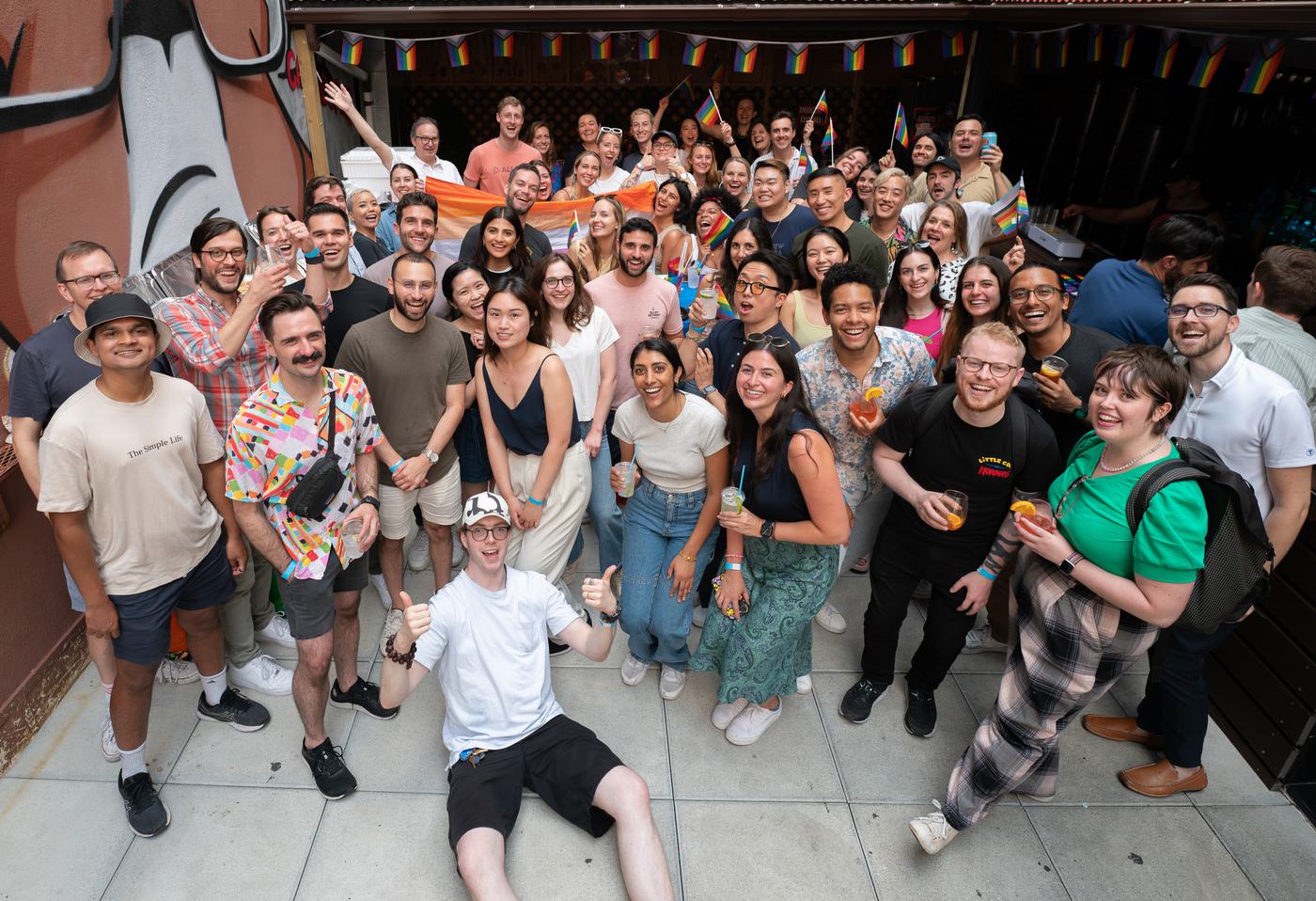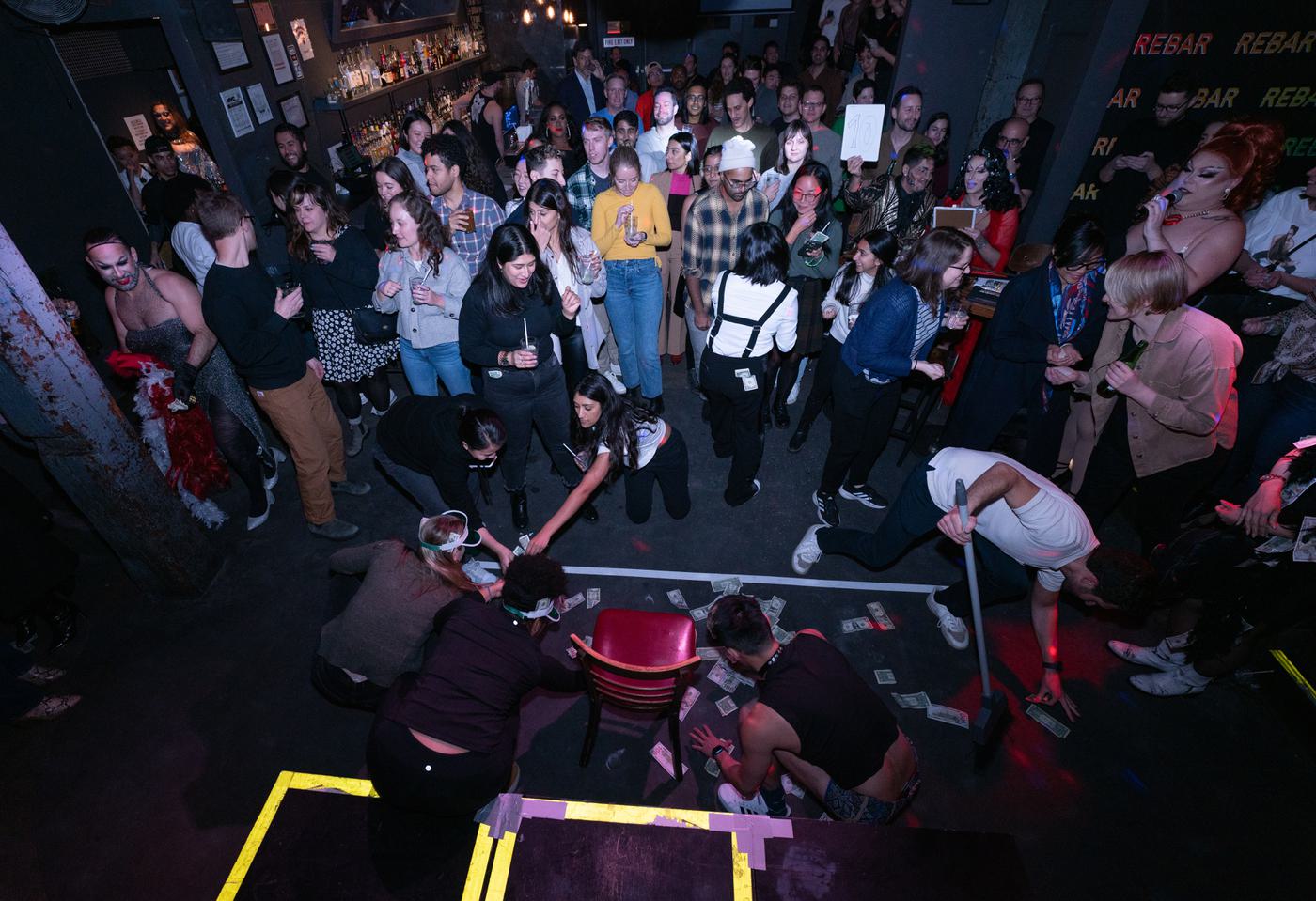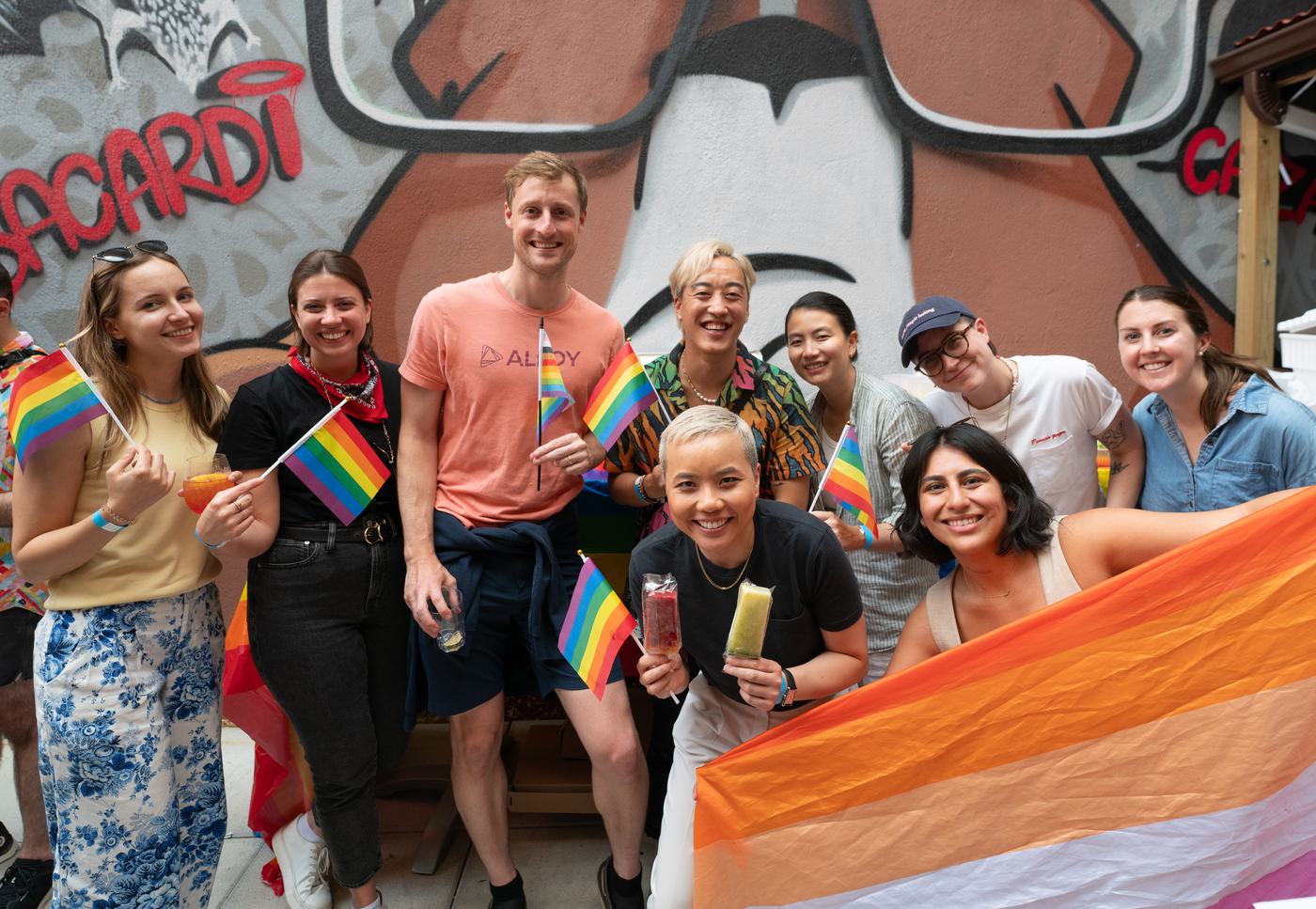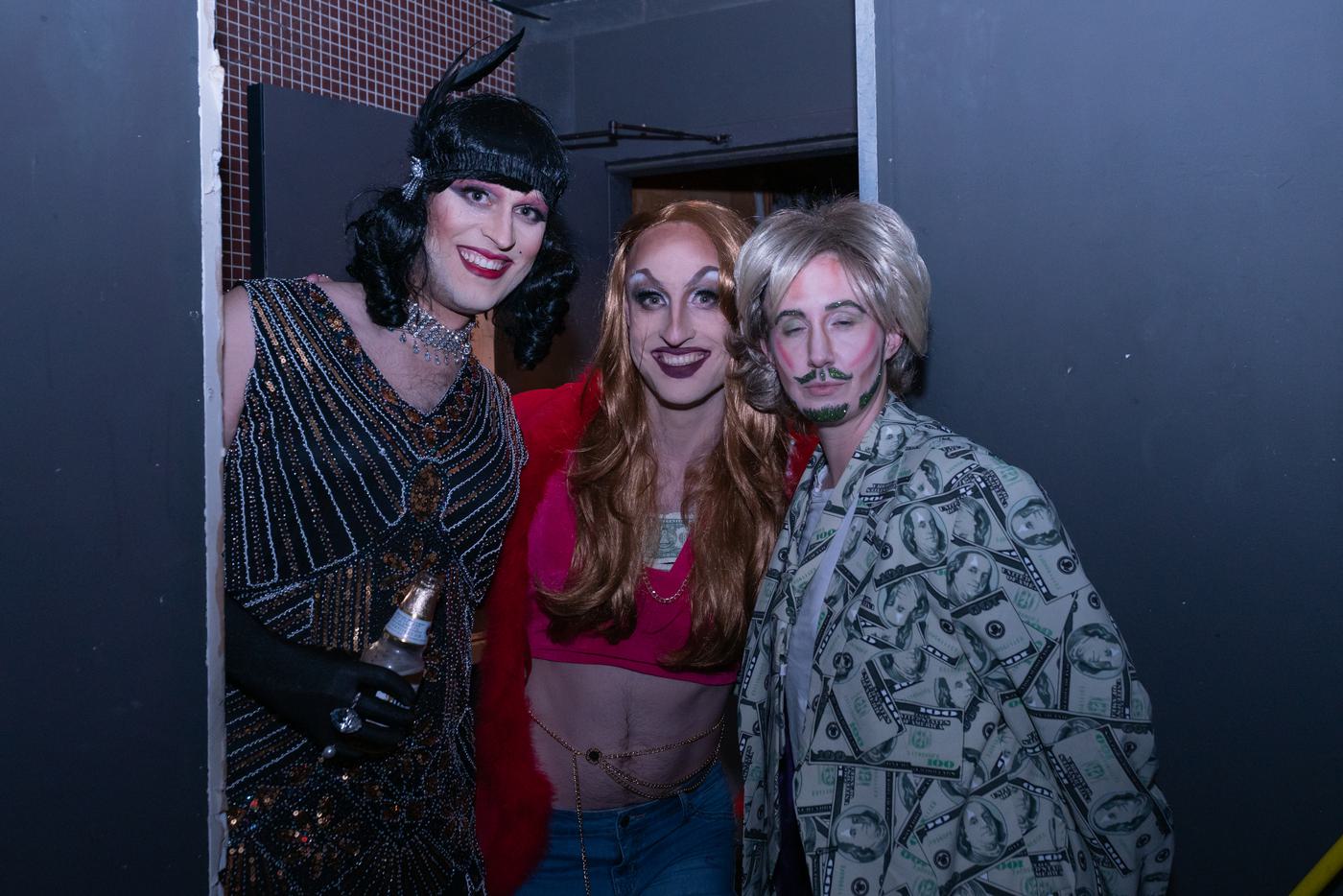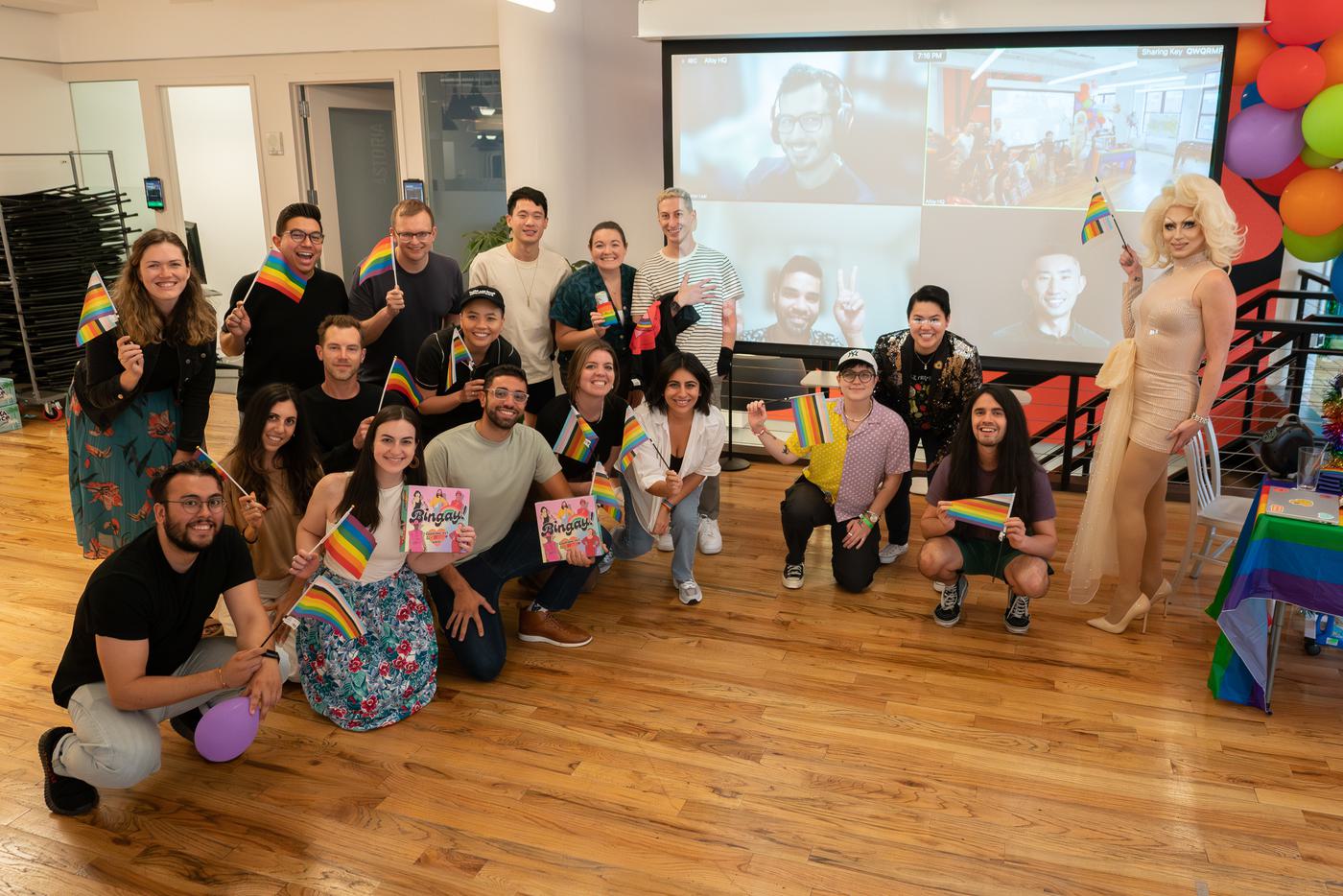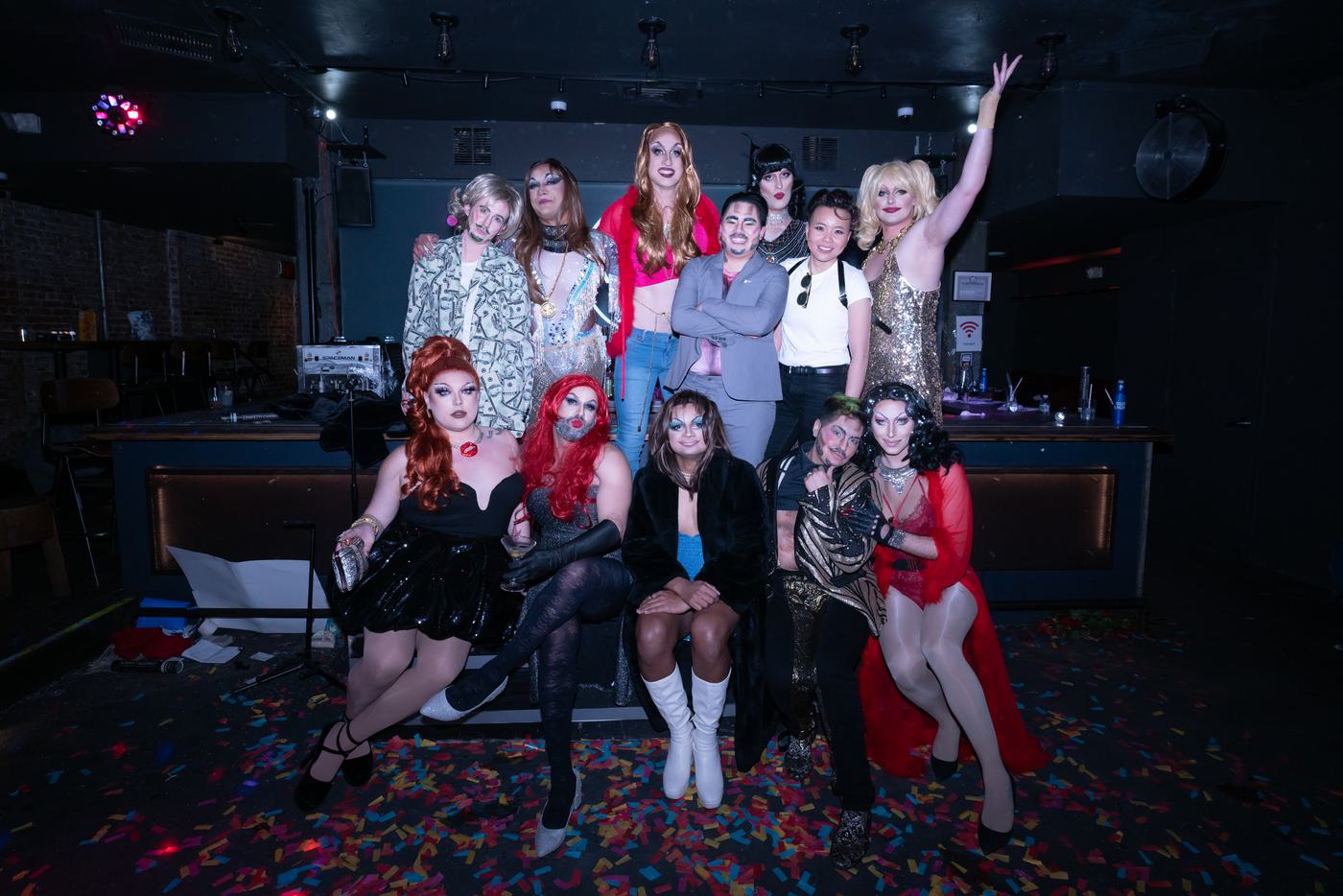 I am proud to be an out employee at Alloy, and I look forward to what another year of DEI looks like for us. I'd also like to extend a big "thank you" to our C-suite, who invest and show up for our ERGs, our VP of people, who embedded these important DEI goals from the beginning, and all our ERG leads, putting in the work on top of their day-to-day to continue to help Alloy be a safe space for our employees.