DEI @ Alloy: January 2023 roundup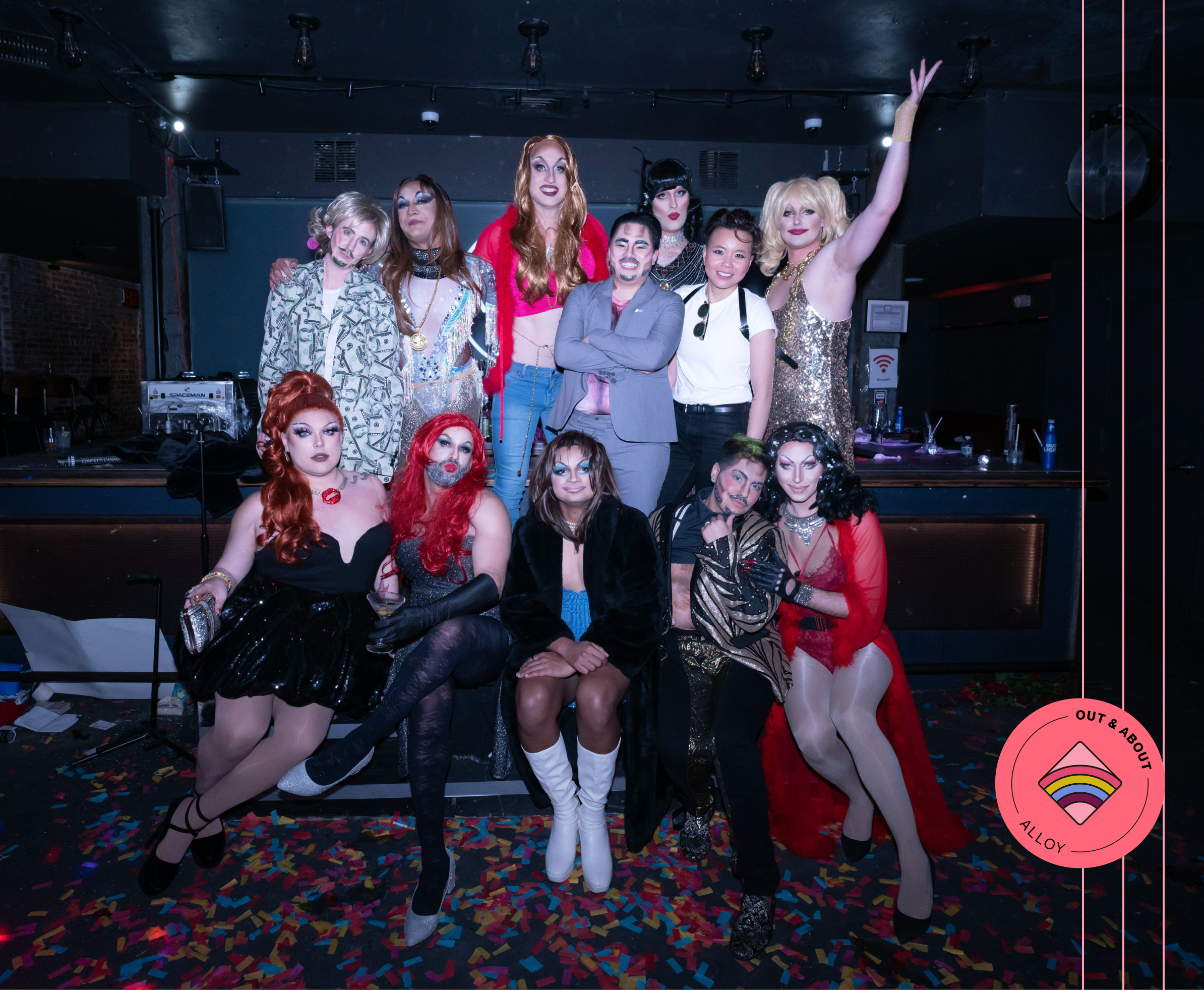 Alloy's LGBTQ+ employee resource group (ERG), Out & About, kicked off the year with a bang 💥— hosting our first ERG event of the year and biggest ERG event to date, a drag competition for charity to benefit Lambda Legal.
Money Moves: a drag race for charity
Last week, Out & About hosted Money Moves: A Drag Race for Charity at REBAR in Manhattan's Chelsea neighborhood. At the event, Alloy employees (including members of Out & About, our leadership team and founders, and some other Alloy allies) competed in a lipsync competition in drag. The contestants came from a wide variety of departments across Alloy and had varying levels of exposure (and experience) with drag. Despite many performers being pretty unfamiliar with performing — let alone in drag — they gave it their all. They even did homework to better understand and pay homage to the art and complexities of drag by watching drag performances, learning about its history, and attending rehearsal sessions with drag mentors.
Meet our contestants...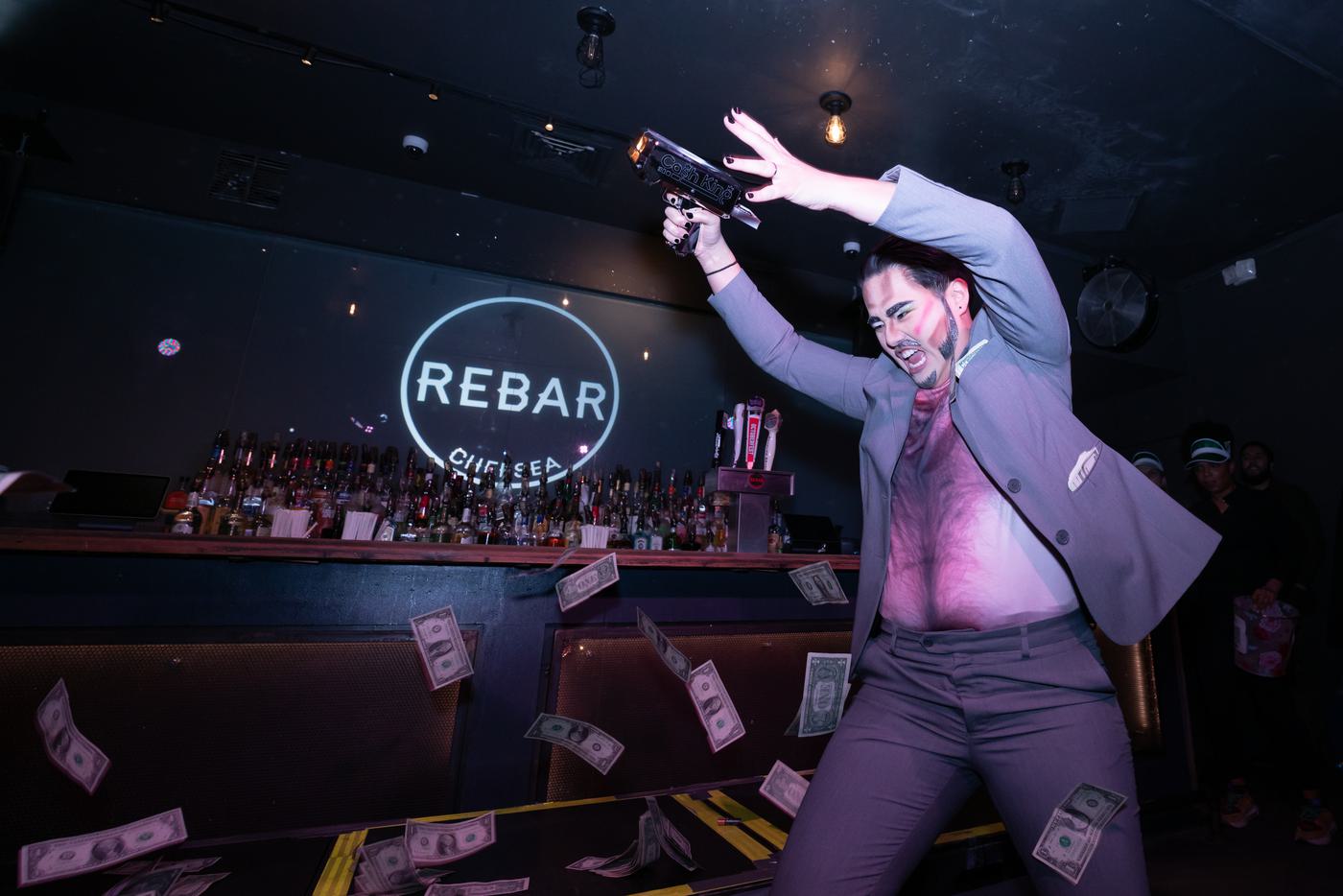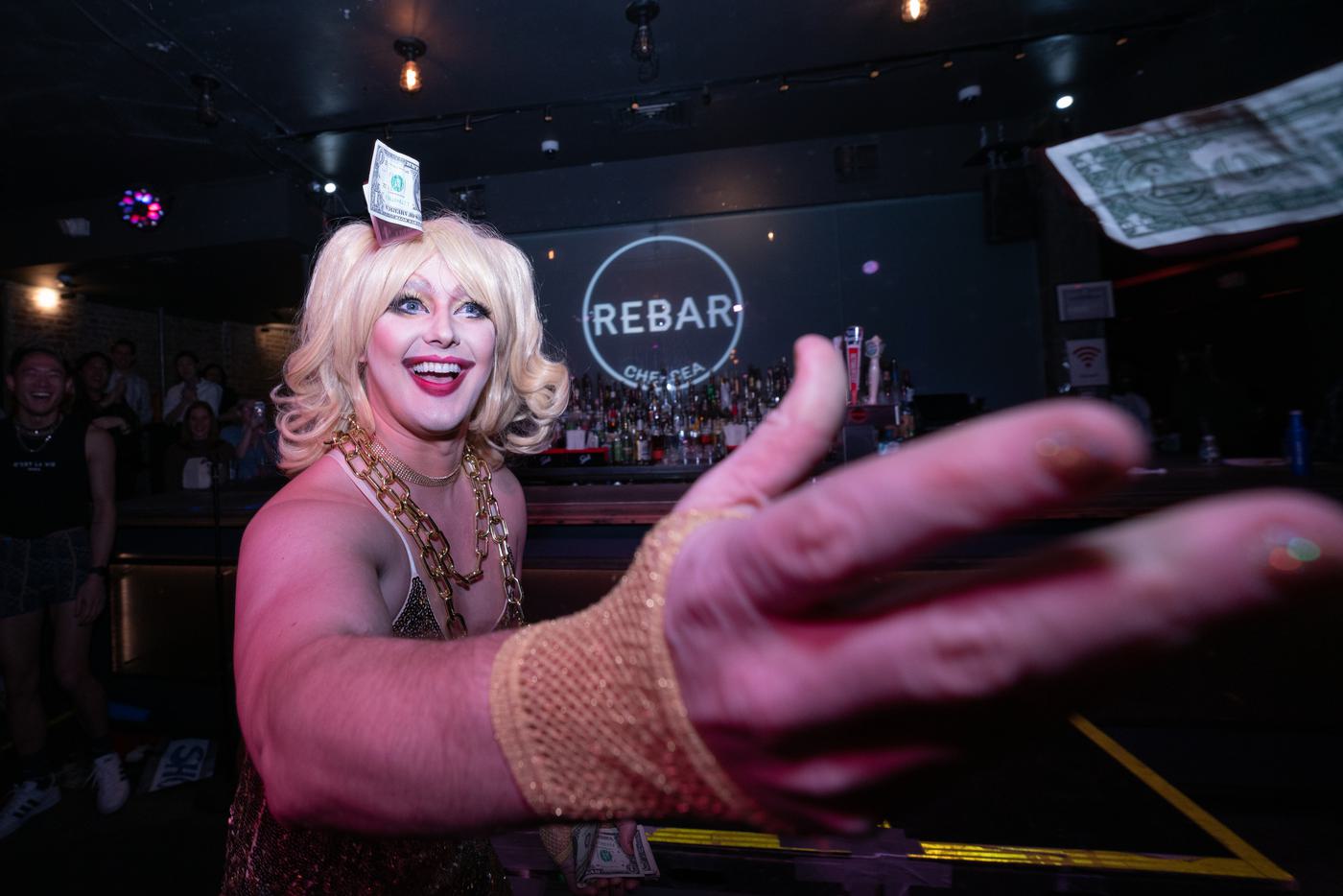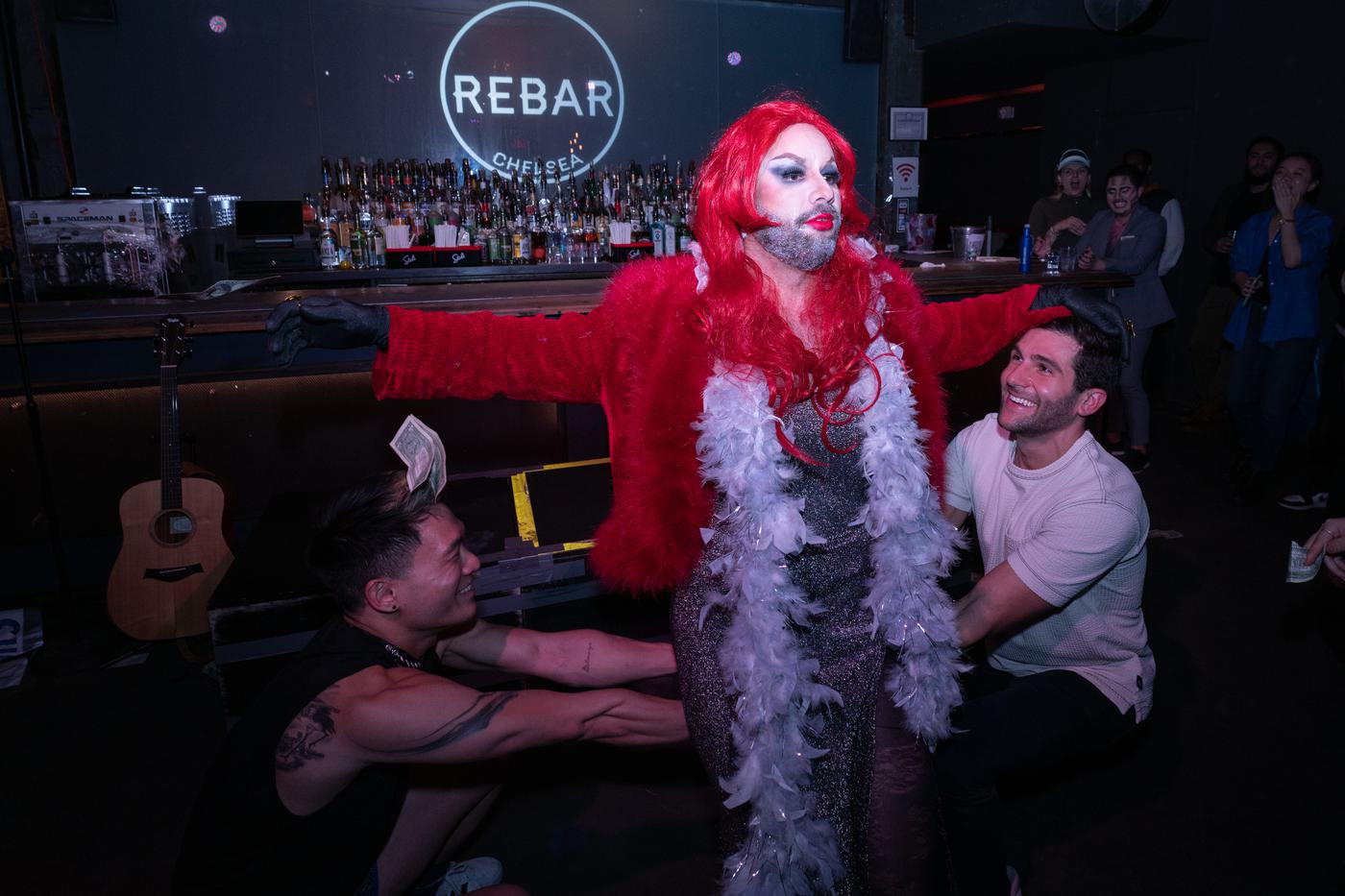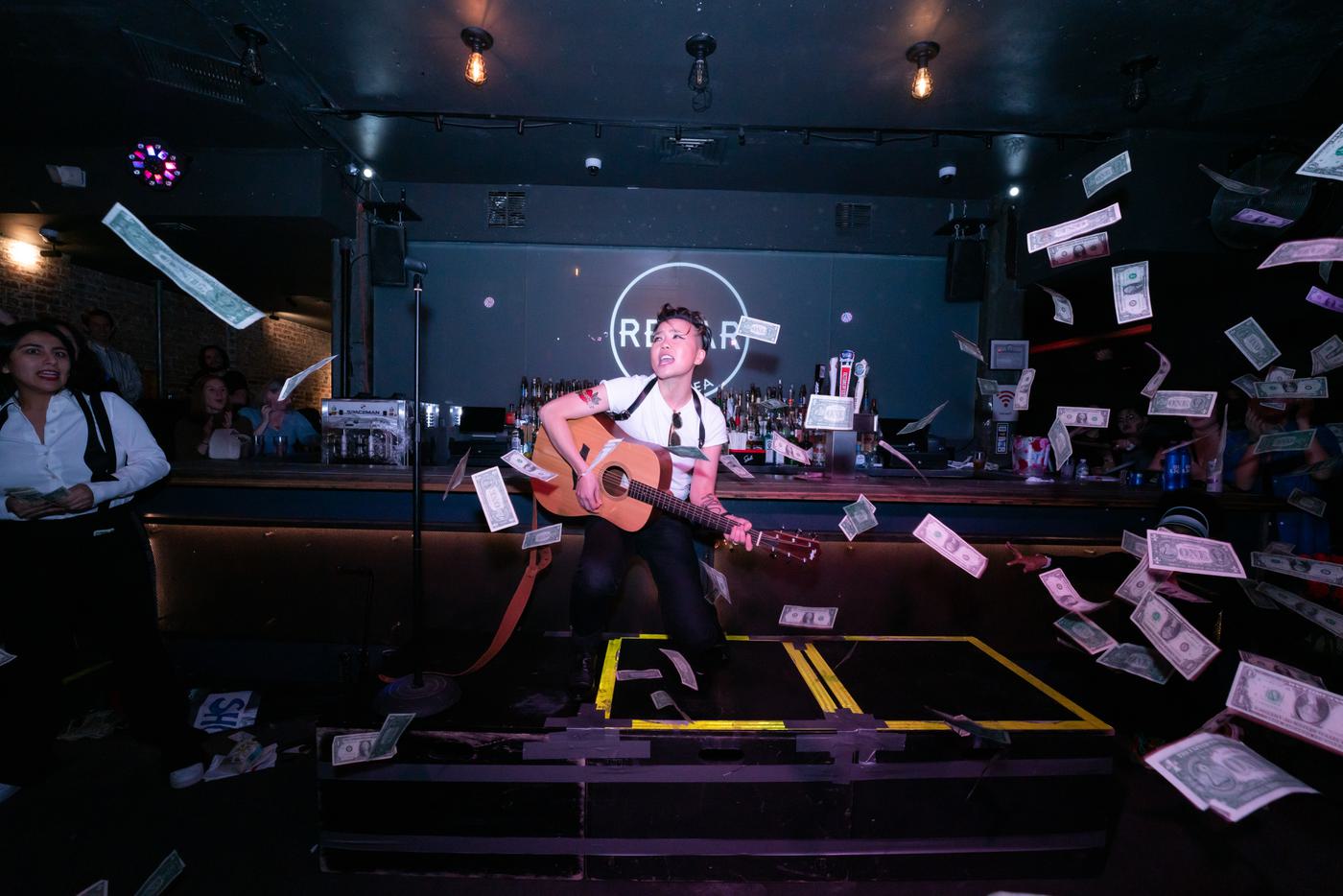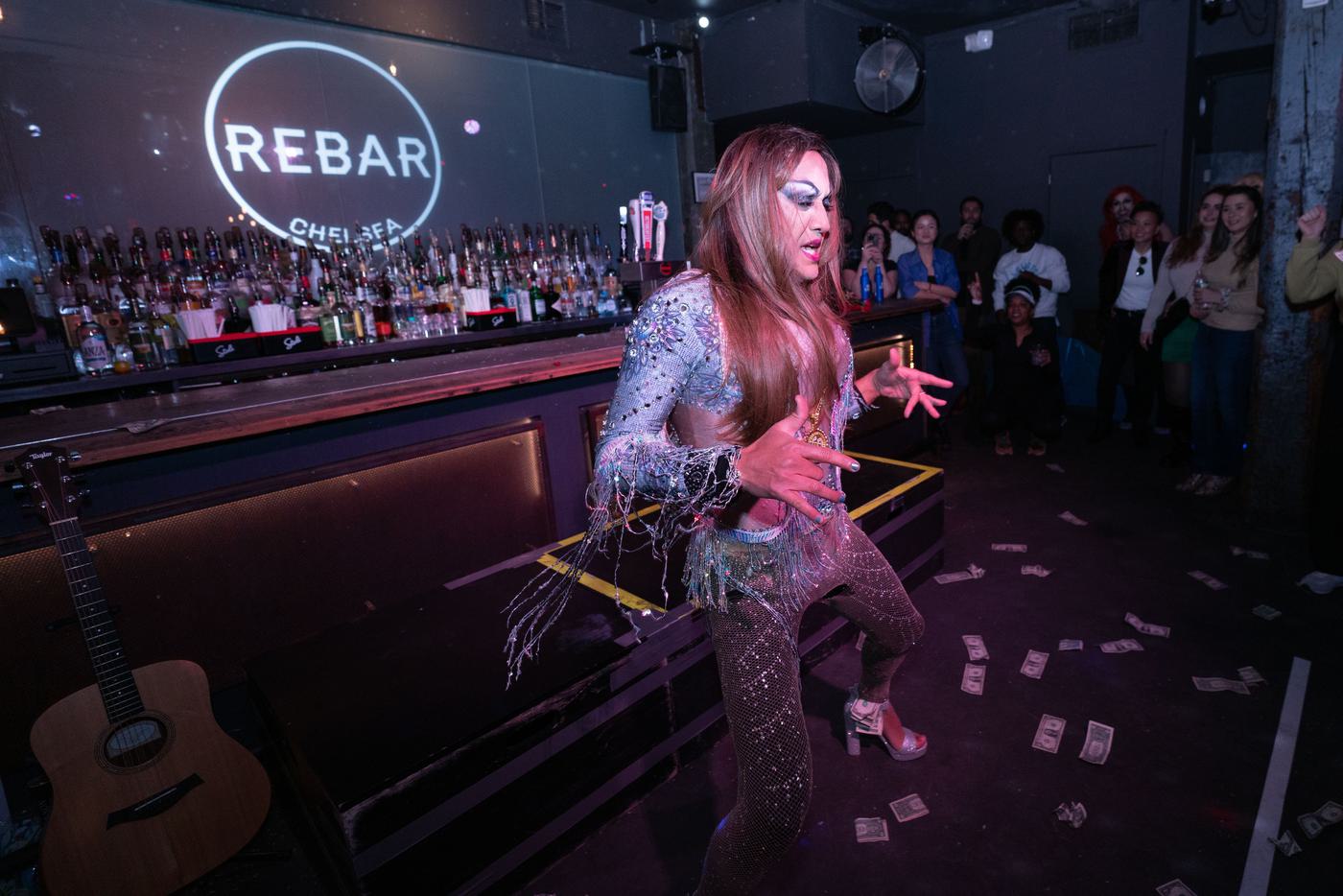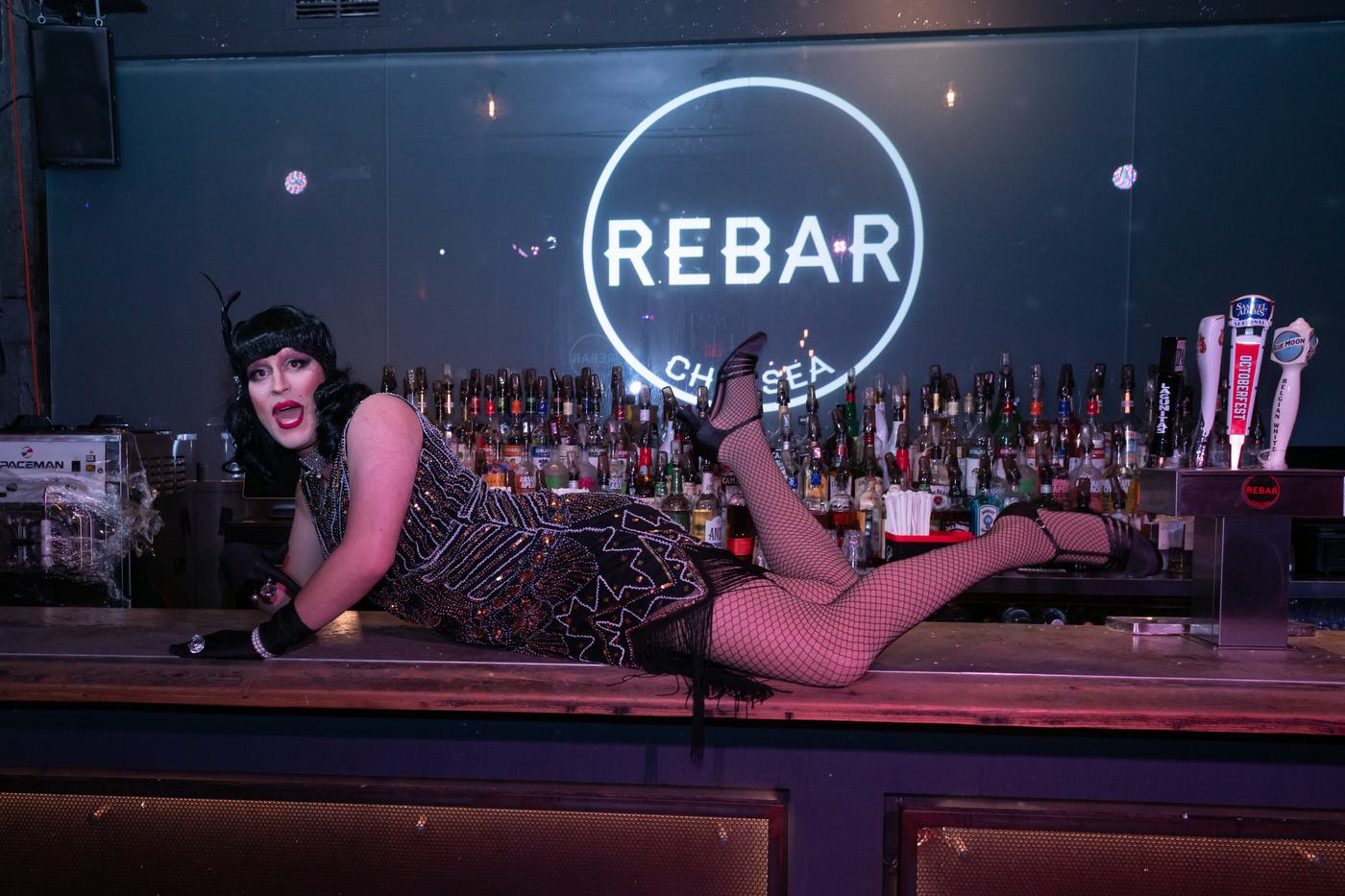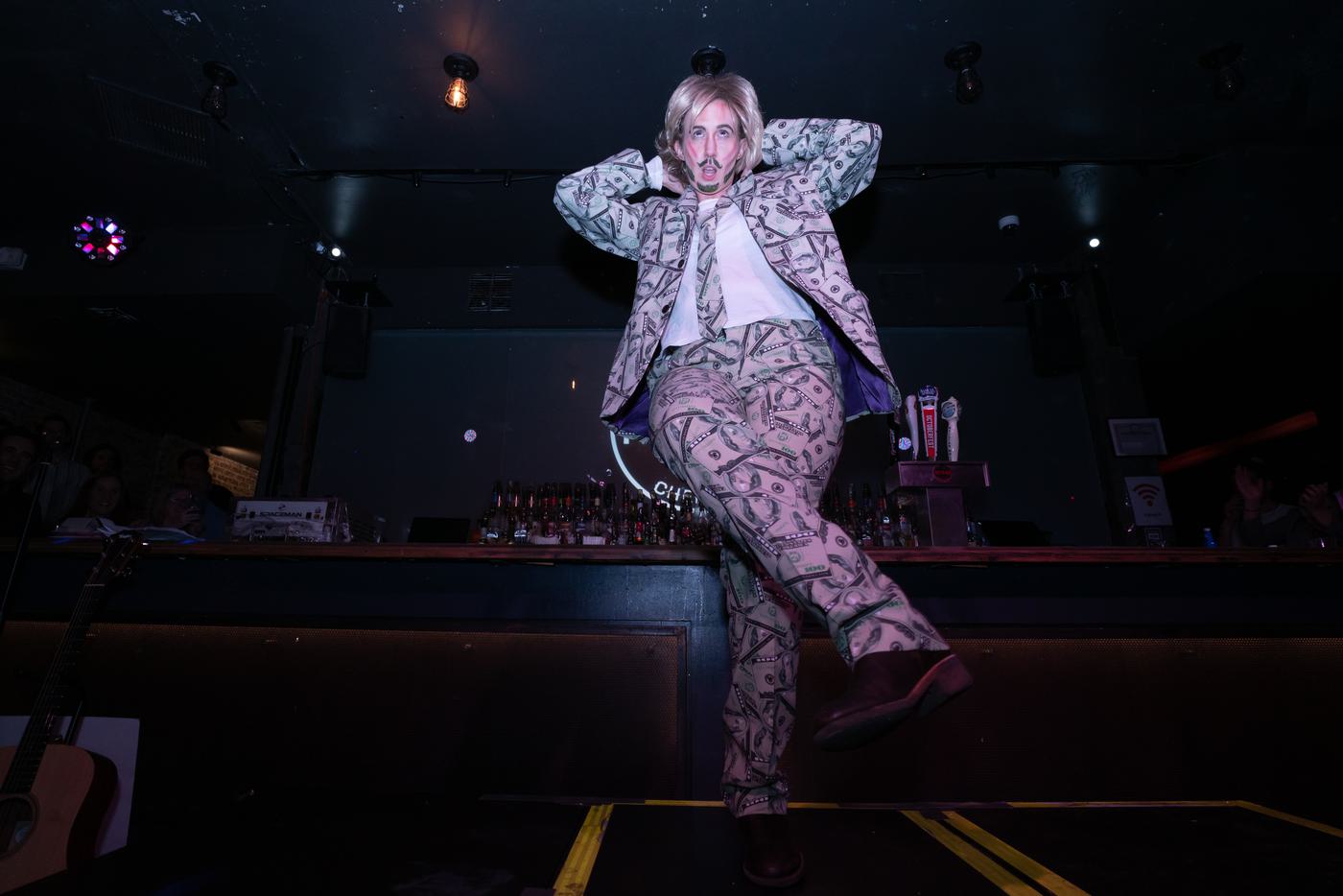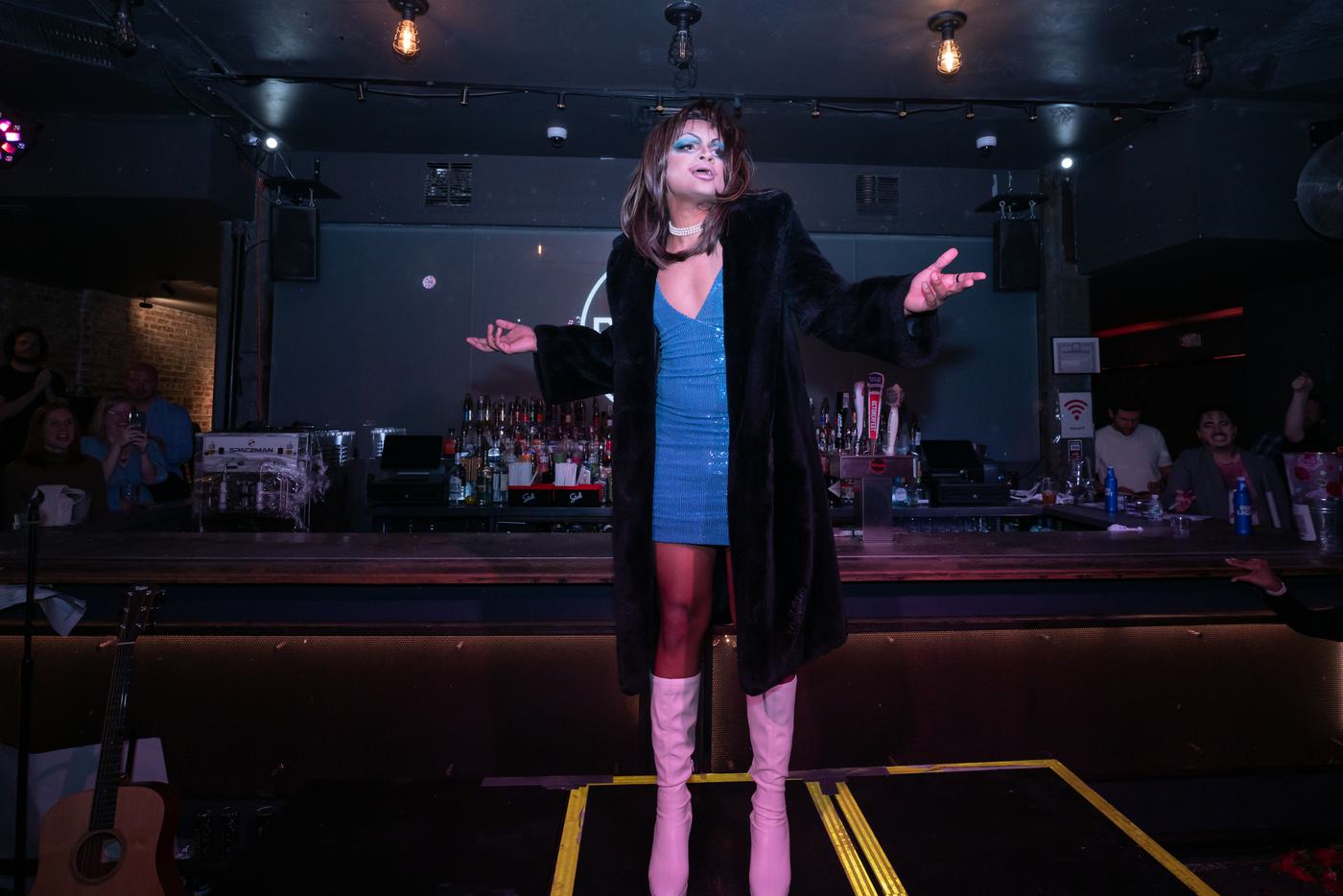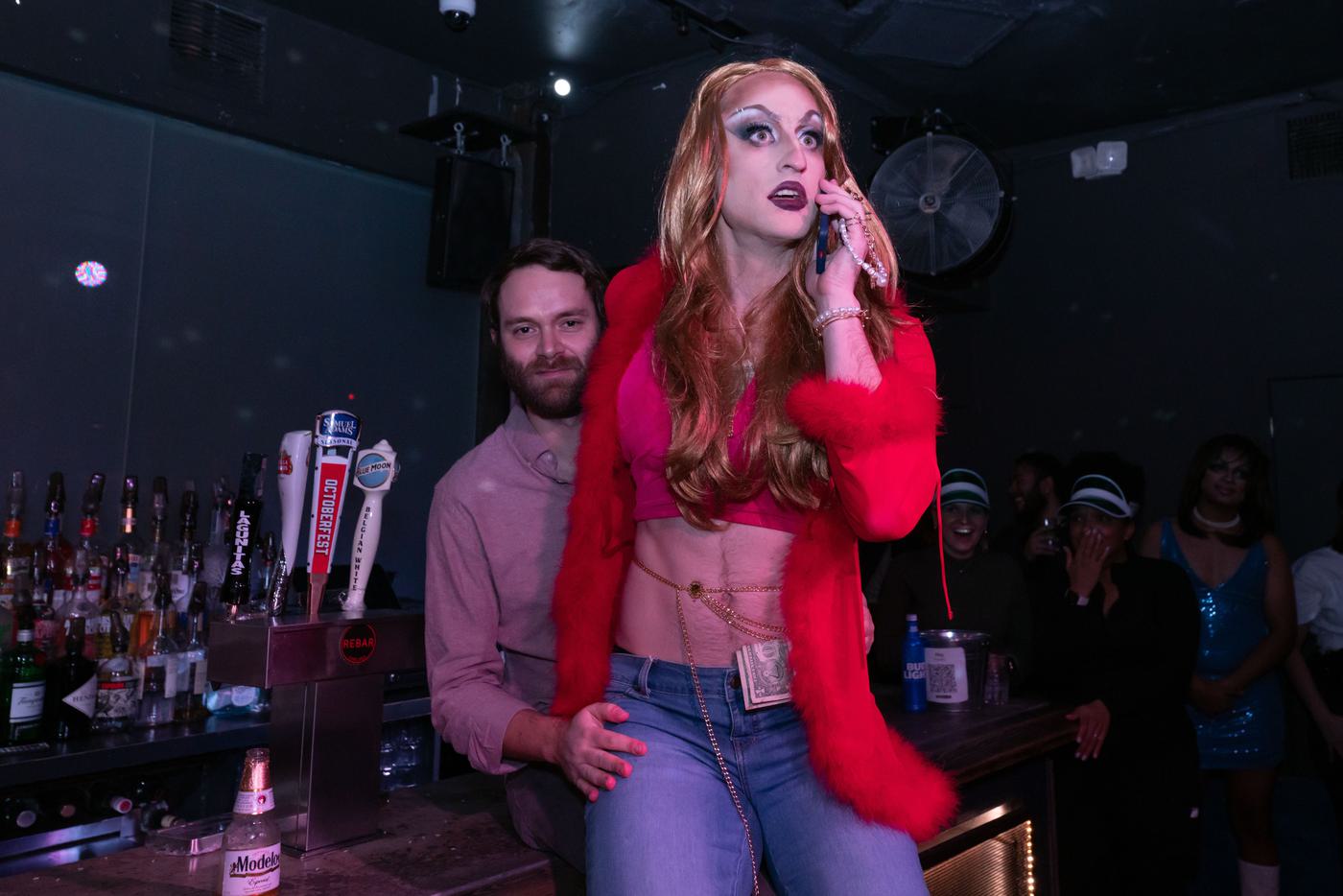 At the event, the crowd voted for who they thought should take the crown by "tipping" the drag queens, kings, and monarchs. The contestant with the most money in "tips" moved on as a finalist.
All tip money was then added to a donation fund in benefit of Lambda Legal, and we also set up ways for Alloy employees to add to our donation fund directly.
The event was hosted by NYC drag queen and Alloy friend Petti Cash, who was joined by two other New York drag performers, Arya Klos and Myster E Mel Kiki to form a judges panel and serve as mentors and makeup artists for the contestants. Our special guest judges selected the second contestant to move on to the final round.
The two finalists "lipsynced for their lives" to Madonna's Material Girl to determine the sole winner of the competition. It was a tight race, but Ben Cheddar ended up taking the crown. The night was a massive success, and after counting all of our tips and donations throughout the night, we raised nearly $12,000 to benefit Lambda Legal. ✨
The event was about more than just fun and fundraising. Alloy's Out & About ERG used it as an opportunity to educate Alloy employees about gender expression vs. identity, the history of drag, and the important work that Lambda Legal is doing to protect the LGBTQ+ community.
Why we chose to donate to Lambda Legal

Founded in 1973, Lambda Legal is the oldest and largest national legal organization whose mission is to achieve full recognition of the civil rights of LGBTQ people and everyone living with HIV through impact litigation, education, and policy work. Over the last 50 years, Lambda Legal has been behind almost every milestone case securing rights for the queer community. This work is more important now than ever: In 2022 alone, 36 states introduced more than 300 pieces of anti-LGBTQ legislation (that's more than double the amount of anti-LGBTQ bills introduced in 2021). Click here to learn more about Lambda Legal, and click here to donate directly to the organization.
Alloy's ERGs have big plans for 2023!
Some may wonder why we did this event — and why we had it in the middle of winter. Simply, Alloy believes that pride takes place beyond just the month of June. It is something that we strive to honor all year round because LGBTQ+ community members exist every day.
Stay tuned to our blog for more updates on Alloy's DEI initiatives. Next month, we'll catch up with the AAPI @ Alloy ERG to hear about their first volunteer event and how they are celebrating Lunar New Year.
In the meantime, take a look at some more fun photos from the night.