DEI @ Alloy: November 2022 roundup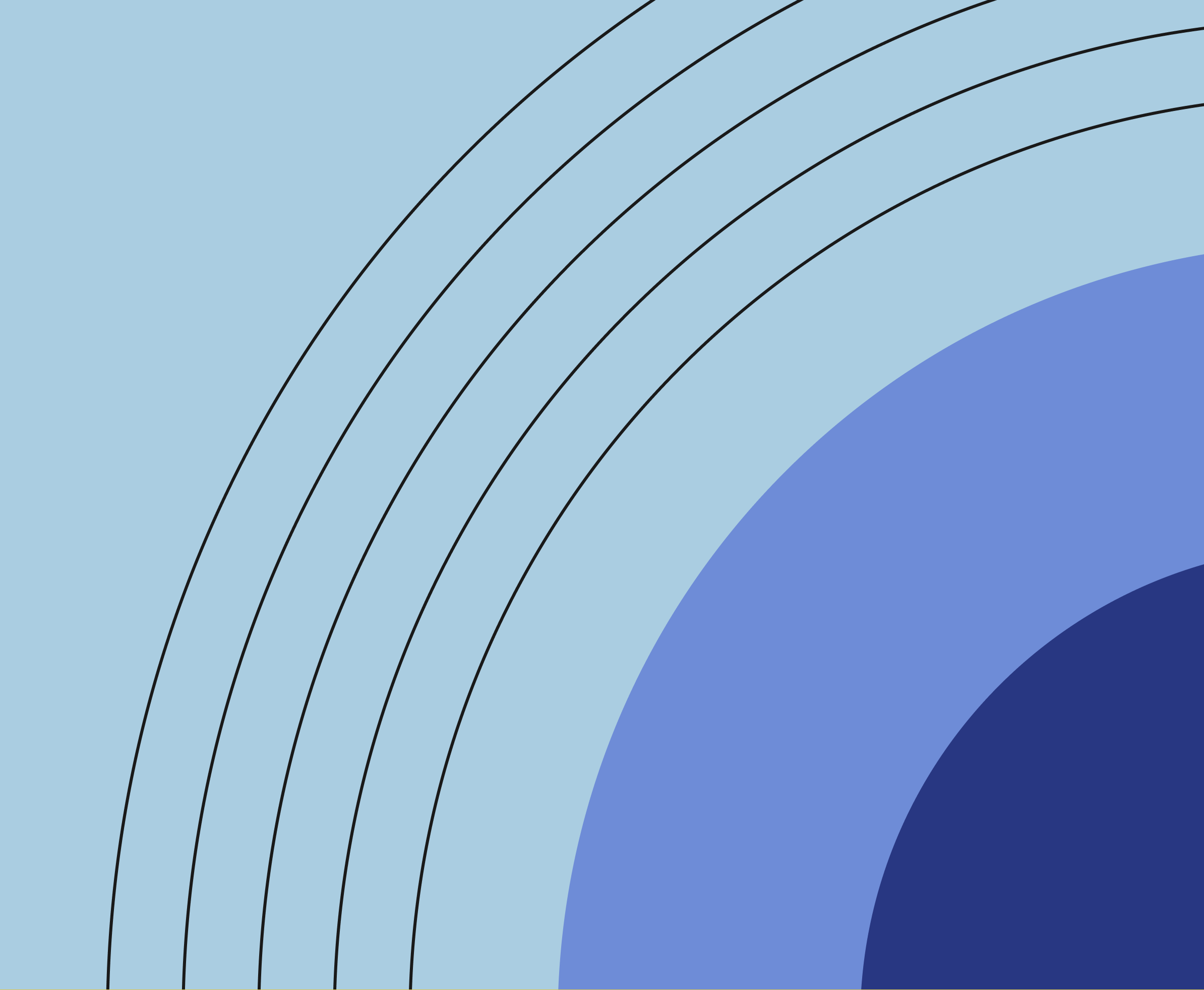 Alloy's Employee Resource Groups (ERGs) are hitting their stride as Trail Blazers and Out & About threw some spectacular events this past month.
Trail Blazers host an imposter syndrome workshop
Trail Blazers, our women at Alloy ERG, hosted a Halloween-themed "Don't Fear Your Career" imposter syndrome lunch & learn. Imposter syndrome — referred to as the state of persistently doubting or disbelieving your own abilities and achievements — is most common among women, and even more common among women of color due to women often being undervalued, undersupported, and underrepresented in the workforce. The Trail Blazer lunch & learn was hosted by our Learning & Development Specialist, Stephanie Mari, and set out to understand what imposter syndrome is and break down strategies to overcome it. After the lunch & learn, Alloy alum and founder & CEO of financial planning startup Much, Carmen Perez, joined the group for a Q&A about her career and how she's worked to overcome imposter syndrome.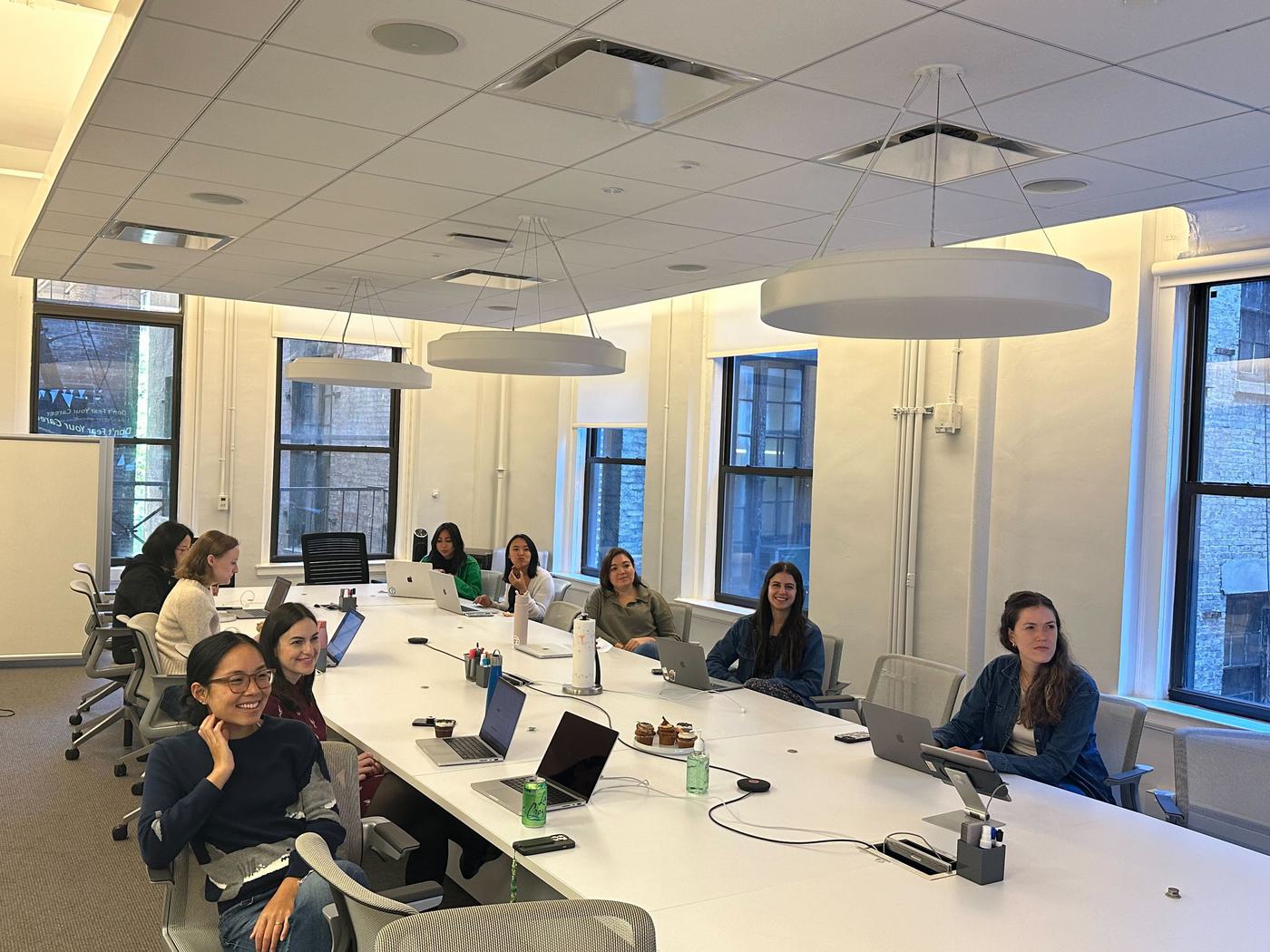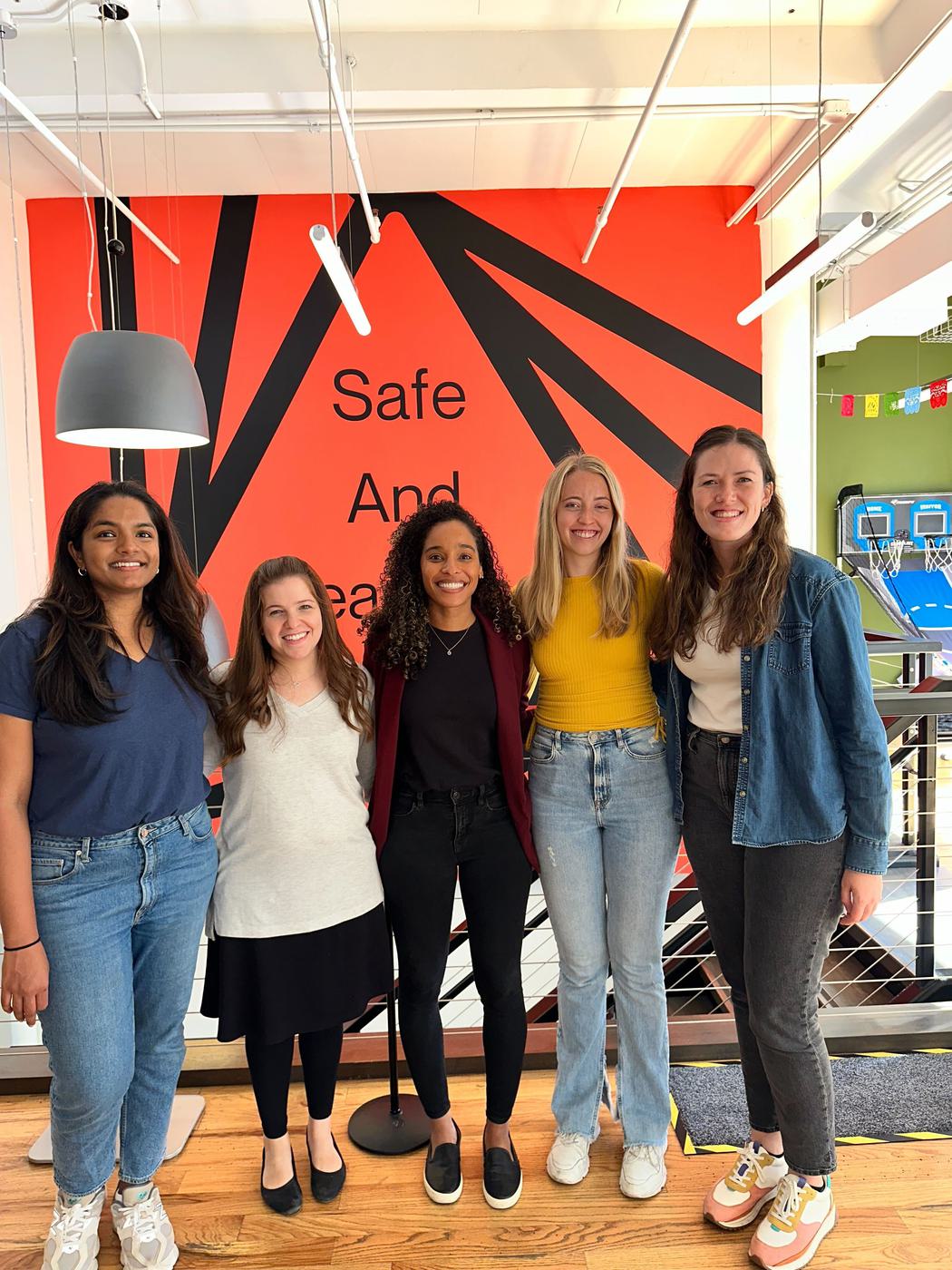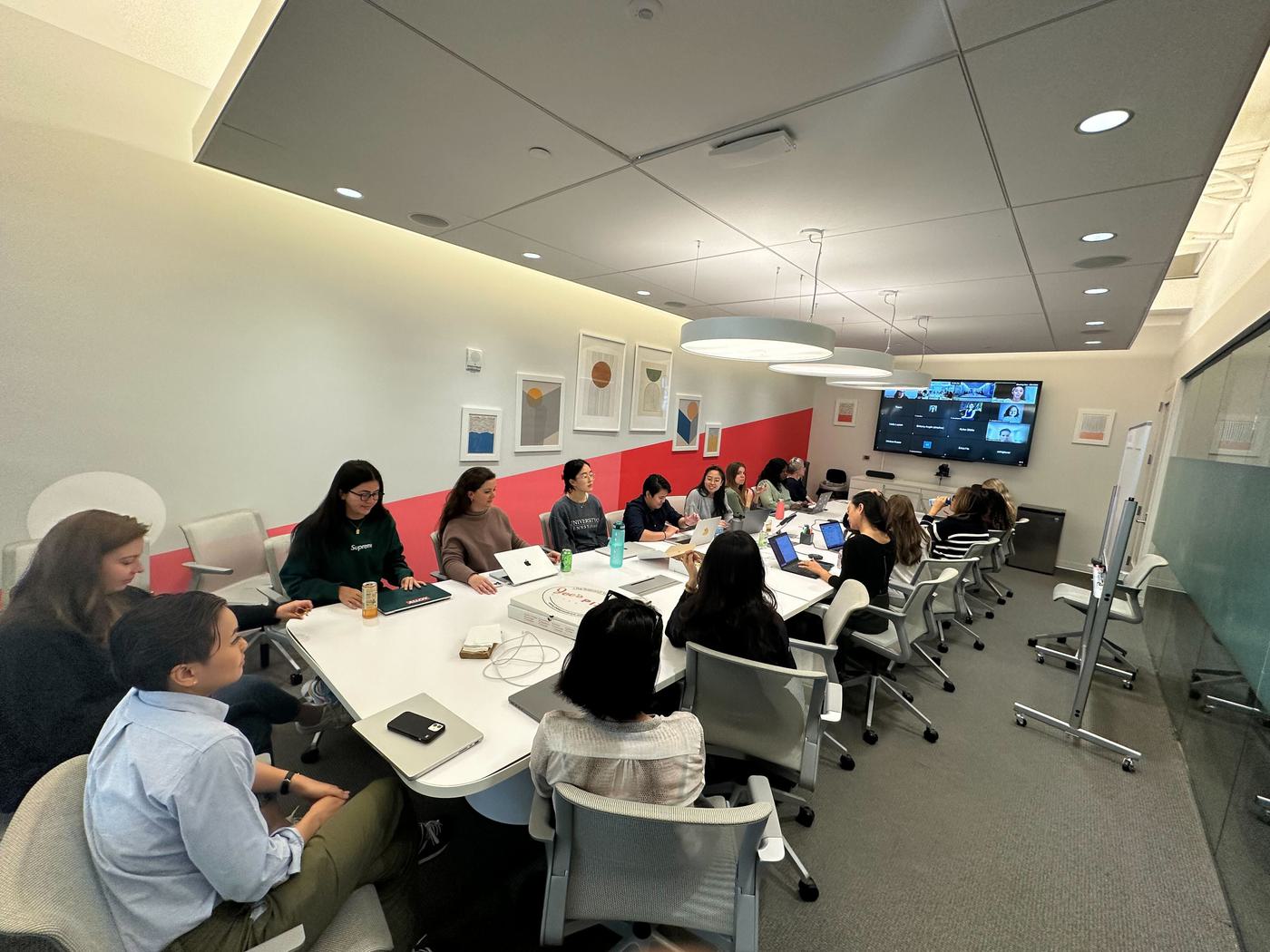 Alloy celebrates Veterans Day
For Veterans Day, Alloy veterans — Brian Bender (U.S. Navy) and Lee Laslo (U.S. Marine Corps) — and two employees from Military families — Alana Higa and Jared Glade — hosted a panel to discuss their experiences and honor veterans. They were joined by guest speaker Vivek Ahuja from our partner, SentiLink. The discussion focused on why veterans and military family members make good employees.
Out & About unpacks how queer Alloy's leadership team is and lives up to its group name by hitting the town
According to Mckinsey, the industry average percentage of leadership that identifies within the LGBTQ+ community is just over 6%. Alloy's leadership team is 21% LGBTQ+. How did Alloy get so far ahead of the curve? Our LBGTQ+ ERG, Out & About, hosted a panel discussion with four LGBTQ+ members of our leadership team — Brian Bender, VP Strategic Alliances; Rachel Chamberlain, VP Business Operations; Hai Kim, VP Finance; and Kim Nguyen, VP People. The group shared their experiences being queer people in business, explored why representation matters so much and discussed what Alloy is doing to continue to increase diversity across all levels.
Out & About also hosted a company-wide happy hour at NYC's oldest gay bar, Julius'. At the happy hour, a bartender shared the venue's rich history with some of our attendees; on April 21, 1966, four gay activists staged a "sip-in" at Julius' to challenge the New York State Liquor Authority's regulation prohibiting bars and restaurants from serving gays — three years before the more well-known Stonewall riots. The bar is currently being considered for official landmark status by the Landmarks Preservation Commission, cementing Julius' status as a historical NYC landmark.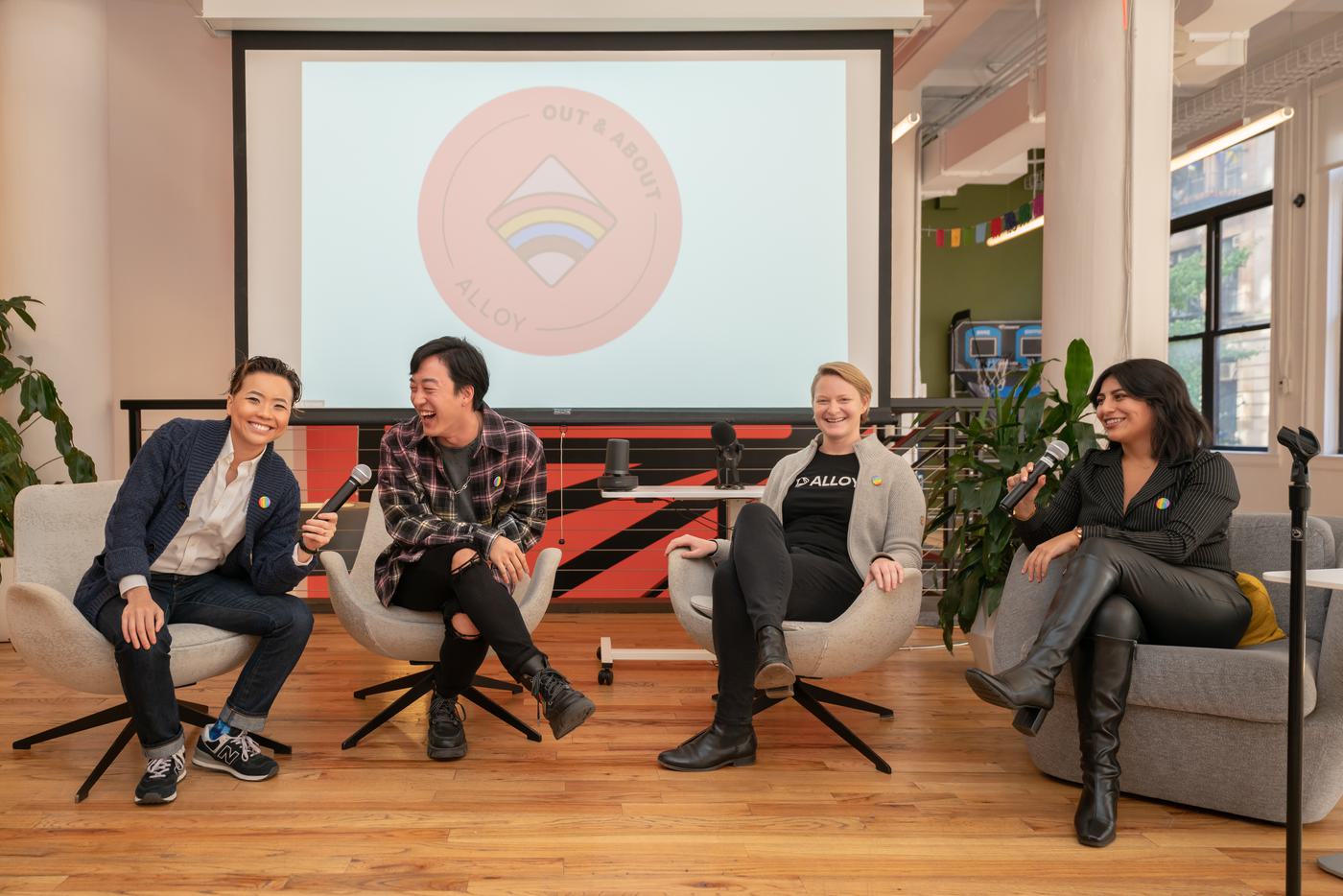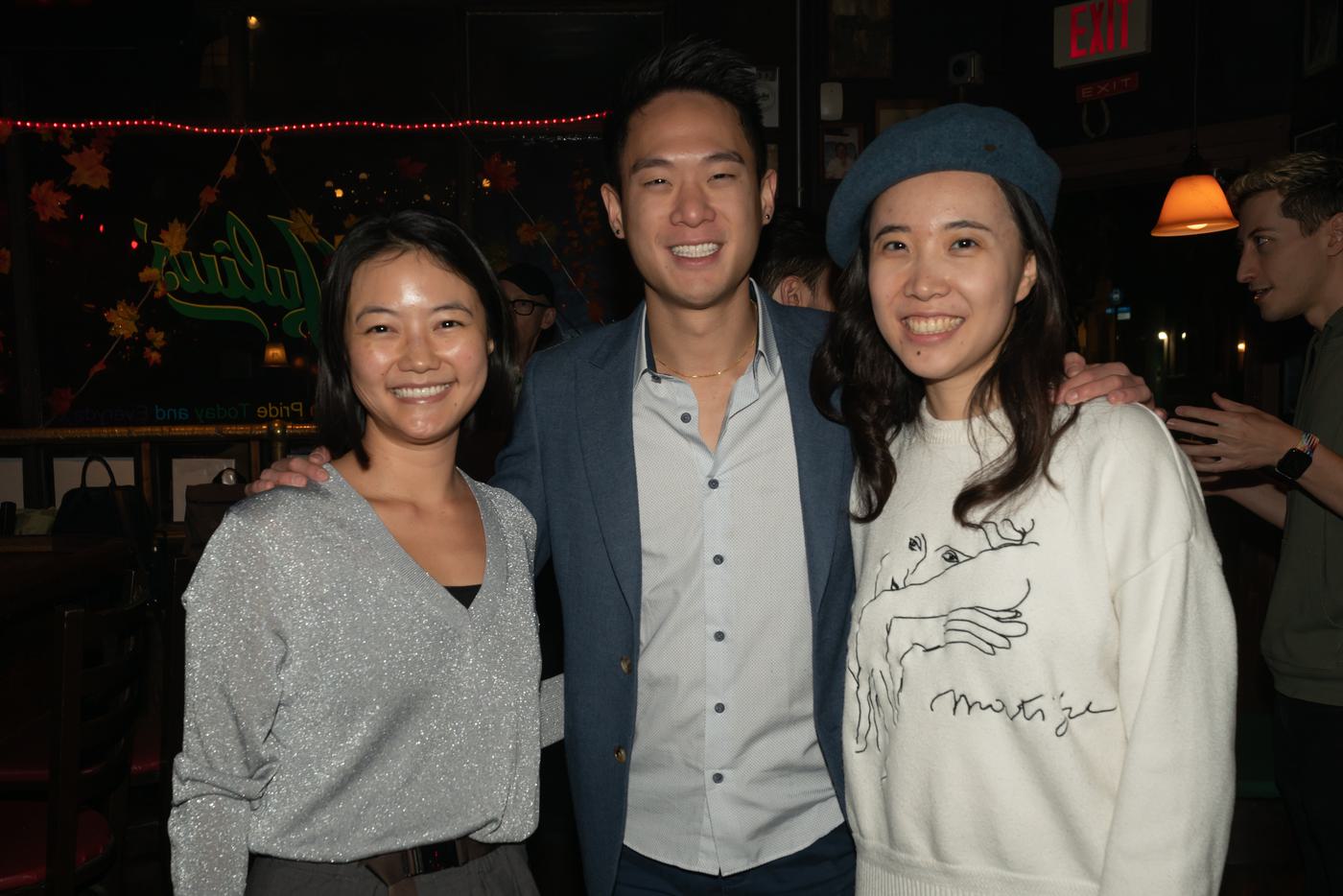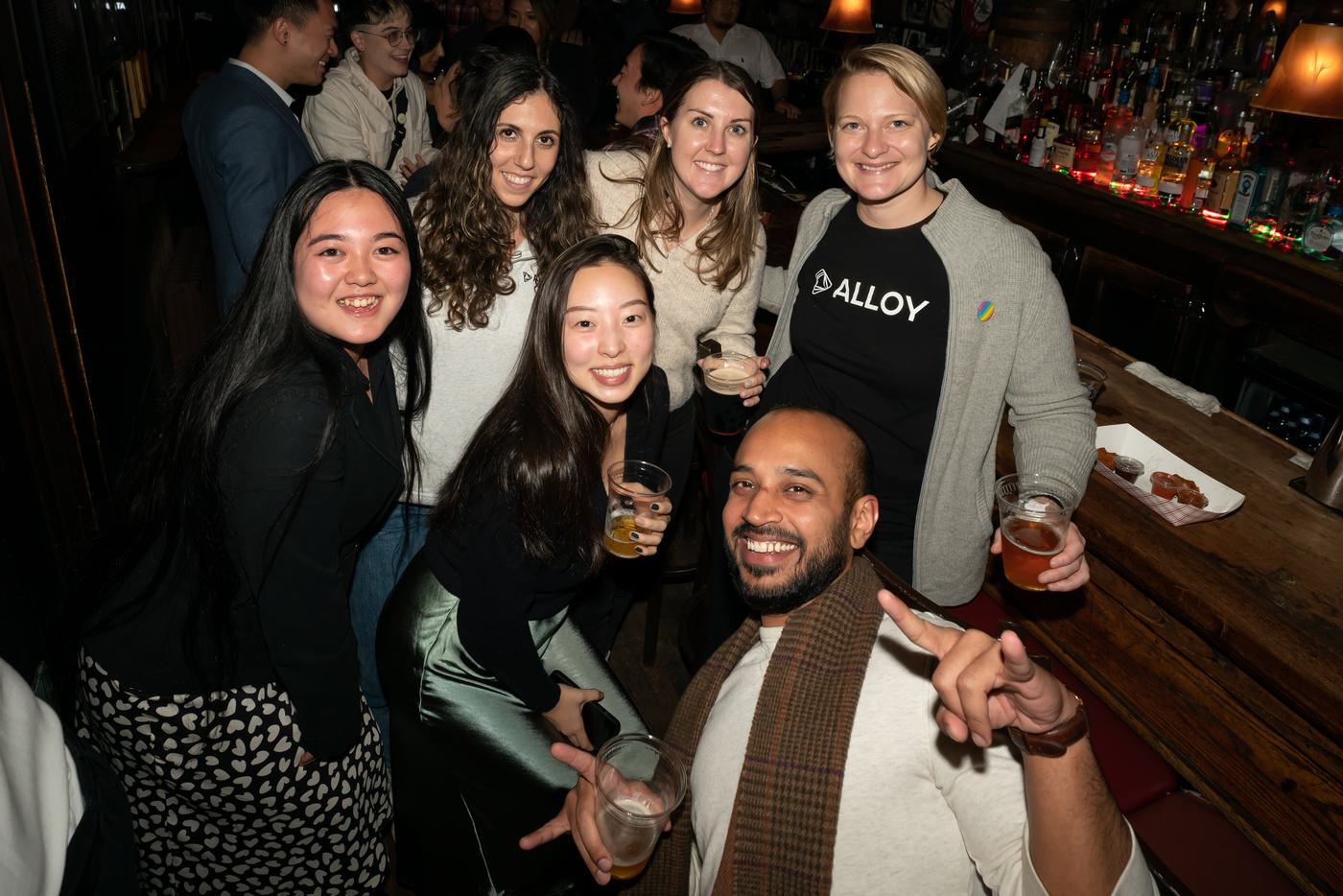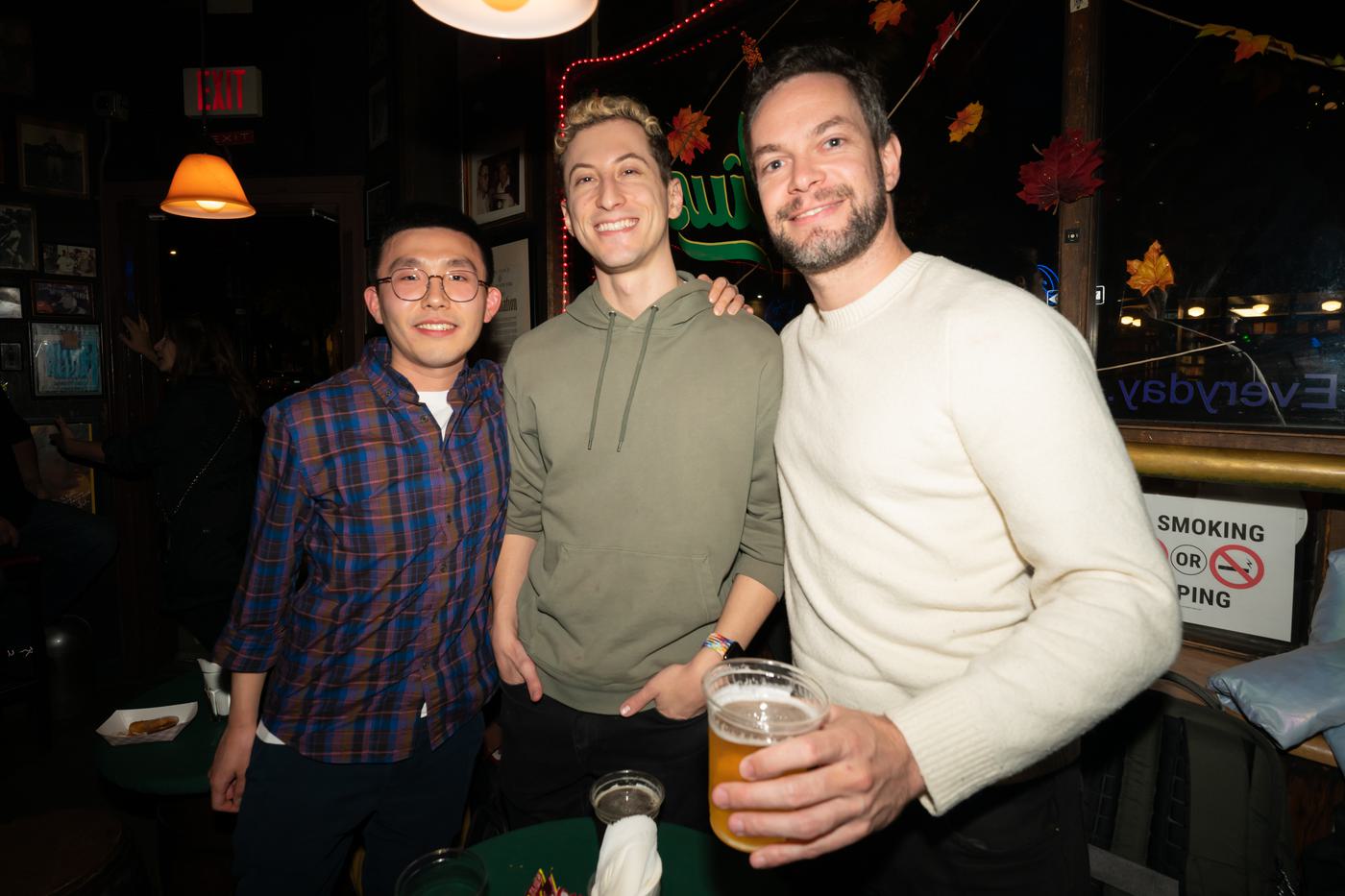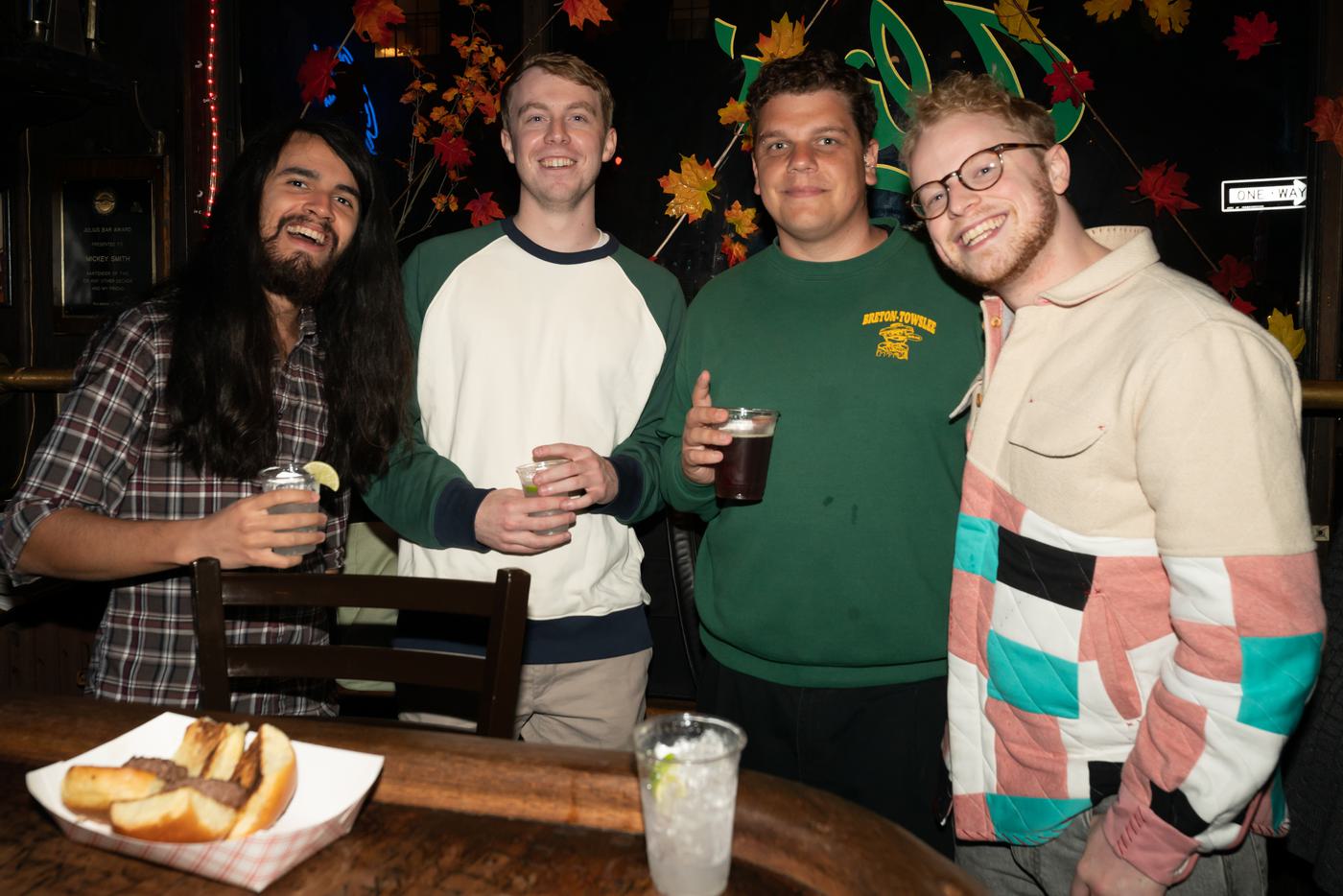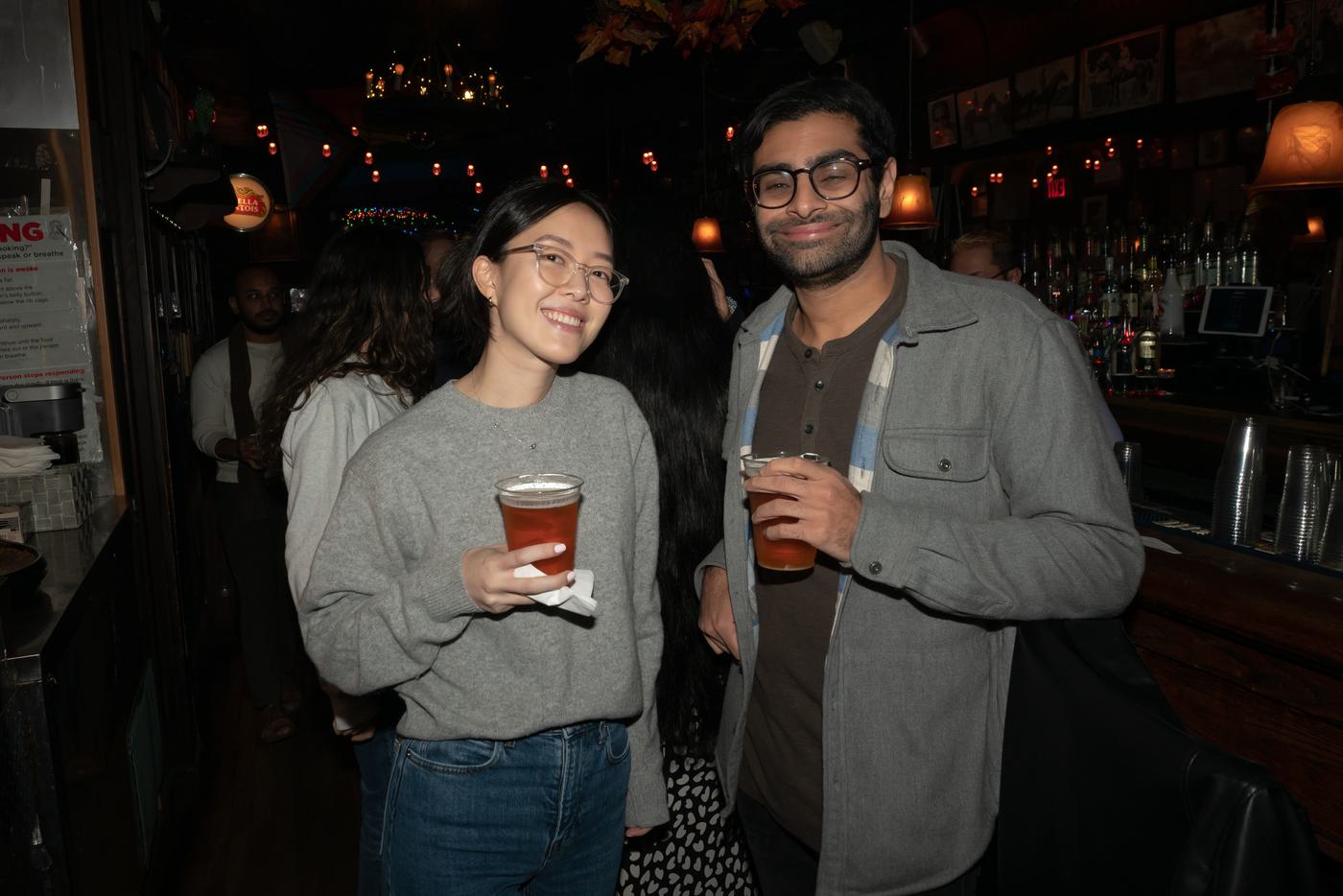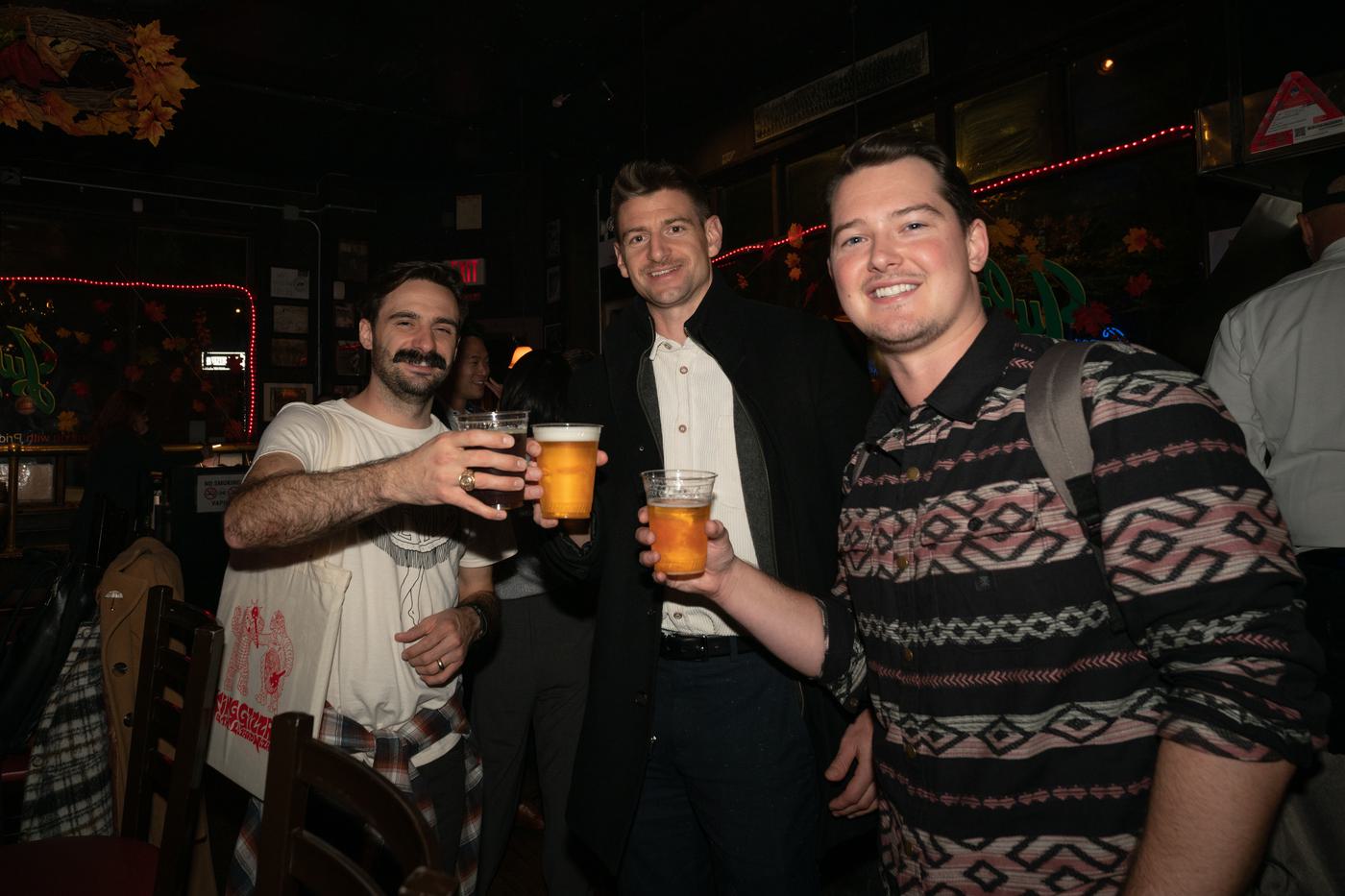 Last but certainly not least, the Out & About ERG hosted a group field trip to Toro Loco for their Sunday drag brunch hosted by drag duo, Las Borrachas, made up of NYC drag queens Jessica Rose and Frida Cox. The drag brunch was complete with drag performances, dance-offs, mimosas, and lots of laughs. It also offered an opportunity for queer employees to bond outside of work and meet each other's loved ones, as plus ones were welcomed too.
Looking ahead
As the calendar year comes to a close and the holiday season approaches, we're taking some time to reflect on the diverse backgrounds of our employees. We're building an Alloy cookbook, highlighting our employees' favorite recipes from a wide range of cuisines so that employees can share a piece of their culture with the rest of the team. We're also launching a survey to learn more about our diverse employees, such as the number of languages spoken and the number of states and countries we are from. And, of course, there will also be some more awesome ERG events next month. Stay tuned to our blog for more updates on all things DEI at Alloy.