Women in fintech: What fintech leaders are looking forward to at Money20/20 2023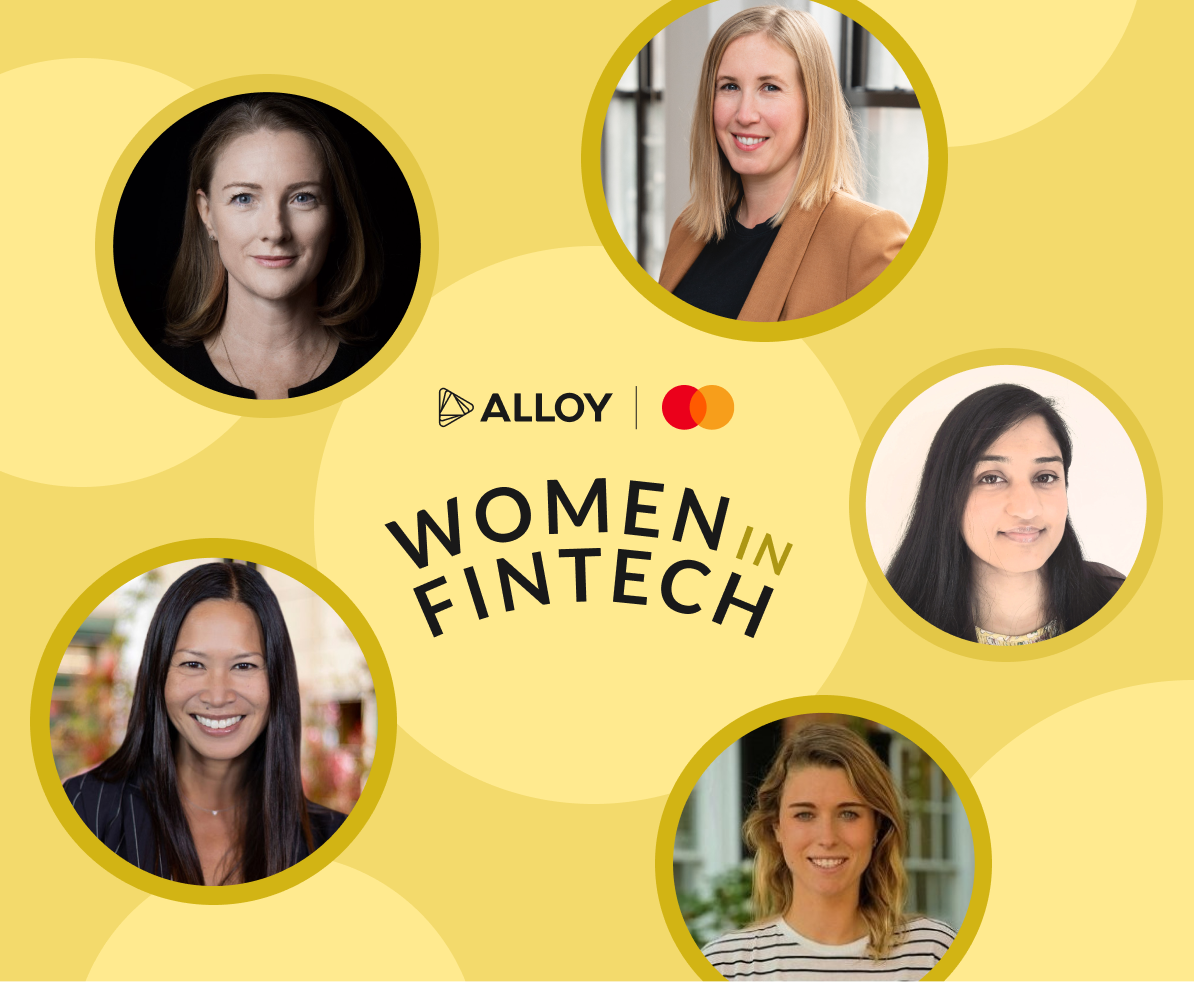 Money20/20 is just around the corner, and we're getting excited for our annual Women in Fintech event. This year's event, co-hosted with Mastercard, is at Bouchon in The Venetian on Monday, October 23rd, from 4:00 PM - 6:00 PM.
Every year, we get together to honor and network with women and nonbinary people who are transforming the financial services industry for the better. As we get hyped for this year, we caught up with some prominent women in fintech who will be attending the event to learn about their experiences and ask them what they are excited about this year at Money20/20. Check it out below.

What advice do you wish you could go back and give yourself 5, 10, or 15 years ago?
The first few months of a job are critical in establishing your role within your group. But you shouldn't view this as a source of pressure; it's really an opportunity. This is not the time to strive for perfection, but to ask questions and use your lack of experience as an opportunity to get involved, mess up, and learn. Coworkers are forgiving and appreciate the proactivity. Your biggest mistake is trying to blend in. Being noticed early on can change your future roadmap at a company.
What's your favorite part of your job?
My team, definitely my team! I've been at Mastercard for seven years, and it is absolutely the people who have kept me there. I've been lucky to have great leadership in my bosses, and I will note that all of my Executive Vice Presidents have been strong-minded women. This has helped me picture where I can go at Mastercard.

How many Money20/20 events have you been to in the past? What are you looking forward to this year?
This is my ninth year attending Money20/20. Each year brings a firehose of innovation that is great to experience. The lag time between new technologies and newly funded companies gets shorter every year. This year, I'm looking forward to seeing how AI/ML companies are looking to intersect and drive existing businesses forward.
Why do you think this is an exciting time to be working in the financial industry?
There's never been a faster adoption of new technologies at the same time as a true economic and regulatory reckoning. The opportunities to fundamentally change businesses and lives through better data and software are enormous. Increased data transparency and the ability to act on that data, plus a more modern regulatory approach, is core to the transformation ahead.

What's your favorite part of your job?
Every day, I wake up with the true privilege of working with some of the most talented, mission-based entrepreneurs whose companies are making measurable impact while driving incredible financial returns. The fintech ecosystem involves many critical stakeholders ranging from massive incumbents and the entrepreneurial community to our regulators and policymakers. The breadth of innovation and the speed with which our industry moves is intoxicating. As a venture capitalist for over twenty-two years, I've found the most rewarding experiences arise from my tenure building Flourish. I cherish the team and culture I have been fortunate to help create and strengthen based on a mission and objective that brings me immense pride.

What advice do you wish you could go back and give yourself 15 years ago about being a working mom?
Be kind to and forgiving of yourself along your journey. Recognize that it's impractical to truly be exceptional in all facets of life all the time. Find the wisdom to appreciate that there is no single straight path toward leadership while being a working mom. There may be times to take a more measured work path and even explore flexible work to focus more completely on raising your children. During those times, continue to remain active in the workforce, abreast of the innovations, and excited by the professional enrichment.
Find the right opportunities to lean back in full force, prioritize work, and realize significant professional growth. Taking a path less traveled to integrate leadership and motherhood is perfectly acceptable and might afford a semblance of "balance" in your journey as a working parent. And you will find great reward in leading by example, providing a rewarding environment for others who understand your commitment to their journeys.

How many Money20/20 events have you been to in the past? What are you looking forward to this year?
I've been to Money20/20 seven times now, having only missed in 2020! As much as I might complain about the endless casino walks in heels or the back-to-back meetings perched next to a fountain, I have so much FOMO about missing Money20/20 2023. But it's for an awesome reason: my baby is due right around then. In particular, I'll miss the incredible friendships, commiserating, and camaraderie at the annual Women in Fintech happy hour, and I look forward to returning in 2024.
Tell us about yourself and your current role working in the financial industry.
I'm the Chief Product Officer at Alloy and lead the team focused on building products that help our clients solve their identity risk challenges. These risks are growing right now so I love being a part of a team that creates solutions for companies so they can focus on building intuitive, low-friction experiences for their financial products. It's an incredibly interesting time to be focused on fraud fighting as we see new vectors of attack emerging frequently.
How did you get started working in the financial industry?
My first fintech experience was on the product team at Ondeck, focused on small business lending. While at Ondeck, I learned about how important and challenging it is to build great customer experiences and products in a highly regulated space. There are few areas more important to most people's well-being than financial health, and great products can make all the difference in empowering everyone to be financially healthy. Balancing regulation, consumer experience, and financial accessibility is the key challenge that keeps me excited about products in the financial industry today.

Why do you think this is an exciting time to be working in the financial industry?
I work at Mastercard – the payments industry is evolving at a rapid pace, and today, we pay with our phones, watches, and palms via a myriad of channels, including social platforms, digital wallets, buy-now-pay-later (BNPL), account-to-account (A2A), etc. The technology that drives these capabilities while creating a safe and seamless experience for billions of consumers who need to pay for things every day is super exciting – I am thrilled to be a part of making this a reality for consumers every day!!
What advice do you wish you could go back and give yourself 5, 10, or 15 years ago?

Grab the opportunities that come your way – be thoughtful, but don't overanalyze.
Keep the big picture in mind – your career is a journey – sometimes you must move sideways to move up. Be willing and open to try something outside your comfort zone – your future self will thank you for the learnings and the richness of your experiences.

It's not too late to register for our women in fintech event at Money20/20!