What is Alloy and how can it help you?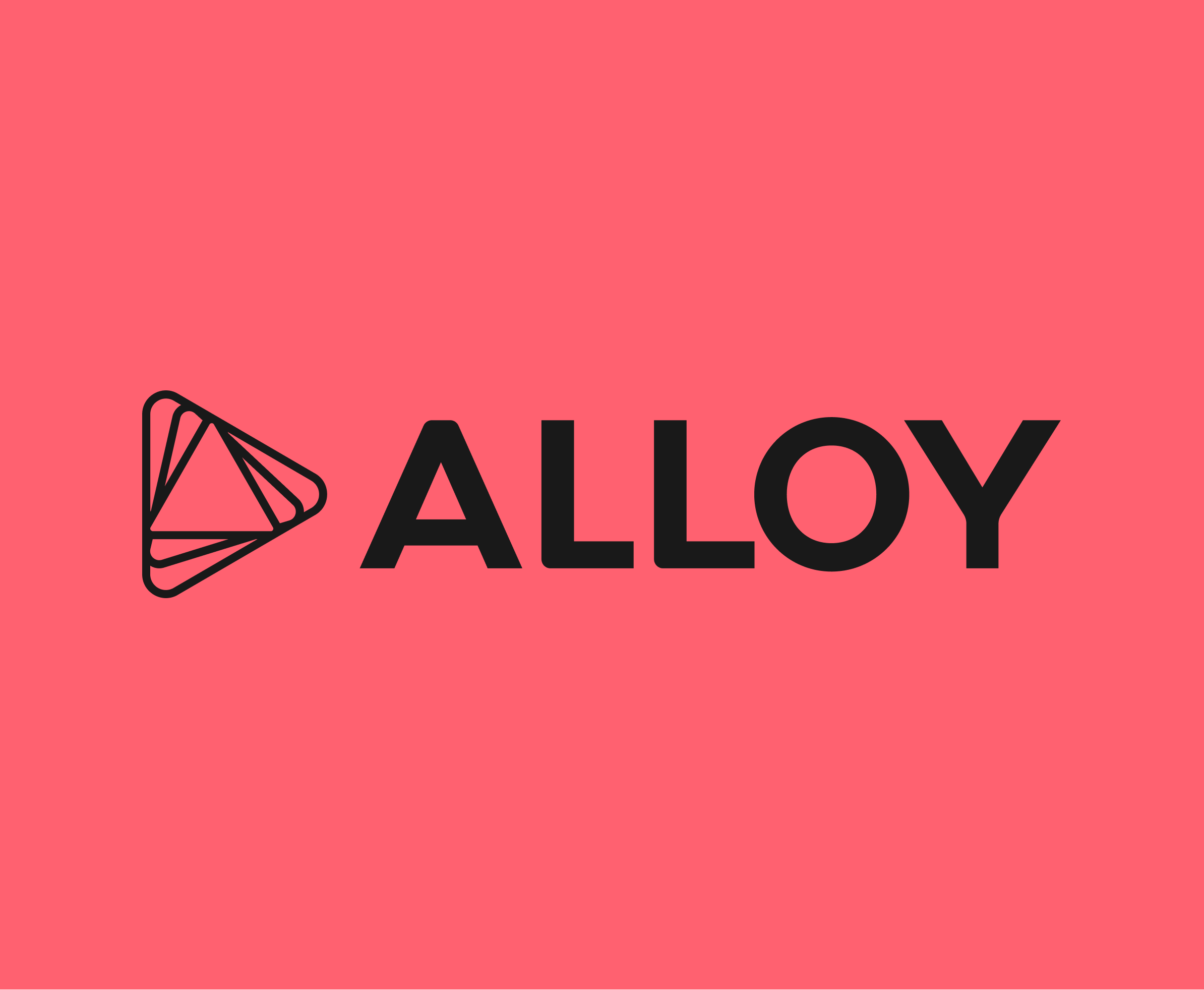 Alloy is your command center for identity, giving you an easy-to-use dashboard that covers your compliance, KYC and fraud-fighting needs.
Setting the scene
In today's age of accelerated digitalization, customers are increasingly interested in financial institutions' online capabilities. According to Cornerstone's recent report, during the first half of 2020, digital banks grew by 67% and now over 14 million Americans view a digital bank as their primary financial institution1. From opening accounts to accessing statements, customers don't want to go into a bank branch or spend hours on the phone.
The increase in demand for online account openings is being met by the number of new online banking options. Thus, it is no longer enough to simply offer digital banking; you must provide a seamless customer experience starting with simplifying account opening from the applicant's perspective.
Now more than ever financial services companies need to feel confident in their ability to identify, verify, and approve their customers online. And with huge compliance costs at risk, how can you ensure you're letting in all of the good customers and keeping out all of the bad actors? It might be time to invest in an identity decisioning platform like Alloy.
What is Alloy?
Alloy is the command center for identity that covers all your compliance and fraud-fighting needs. Our dynamic platform connects you to more than 85 data sources to help you verify identities and monitor transactions - giving you a holistic view of each customer from the day they onboard and throughout their time with your organization. From automatic decisions and fewer manual reviews to smooth onboarding, Alloy is how smart banks and fintech companies take a closer look at the whole picture.
How does it work?
Start by designing your Alloy workflow - which is the decision path the applicant's information goes through to lead to an approval, denial or manual review. Alloy's single API lets you connect multiple data sources into a customized workflow to verify customers and businesses quickly and accurately. The workflow requires no coding for setup or adjustments, so you easily optimize it as you learn more about your customers or as your business goals change.
Now, when a prospective customer starts the process to open an account, an evaluation will be run automatically in Alloy. The customer's input data will flow through the workflow, be checked against the data sources and reach an outcome in real-time.
If an applicant is sent to manual review - based on the rules you have set - you can view their information in the review queue. From here you can see why this applicant was flagged and decide to approve, deny or take other specific actions like asking for additional documentation.
Once you have applicants running through the workflow, you can start looking at the bigger picture. Data from your entire population is rolled up in our analytics section. Here you can find insights into why your customers are being approved or denied to optimize and improve your onboarding.
Alloy also supports your compliance needs. All information is saved for auditing and regulatory purposes, and is available in the Alloy API to integrate into your other systems.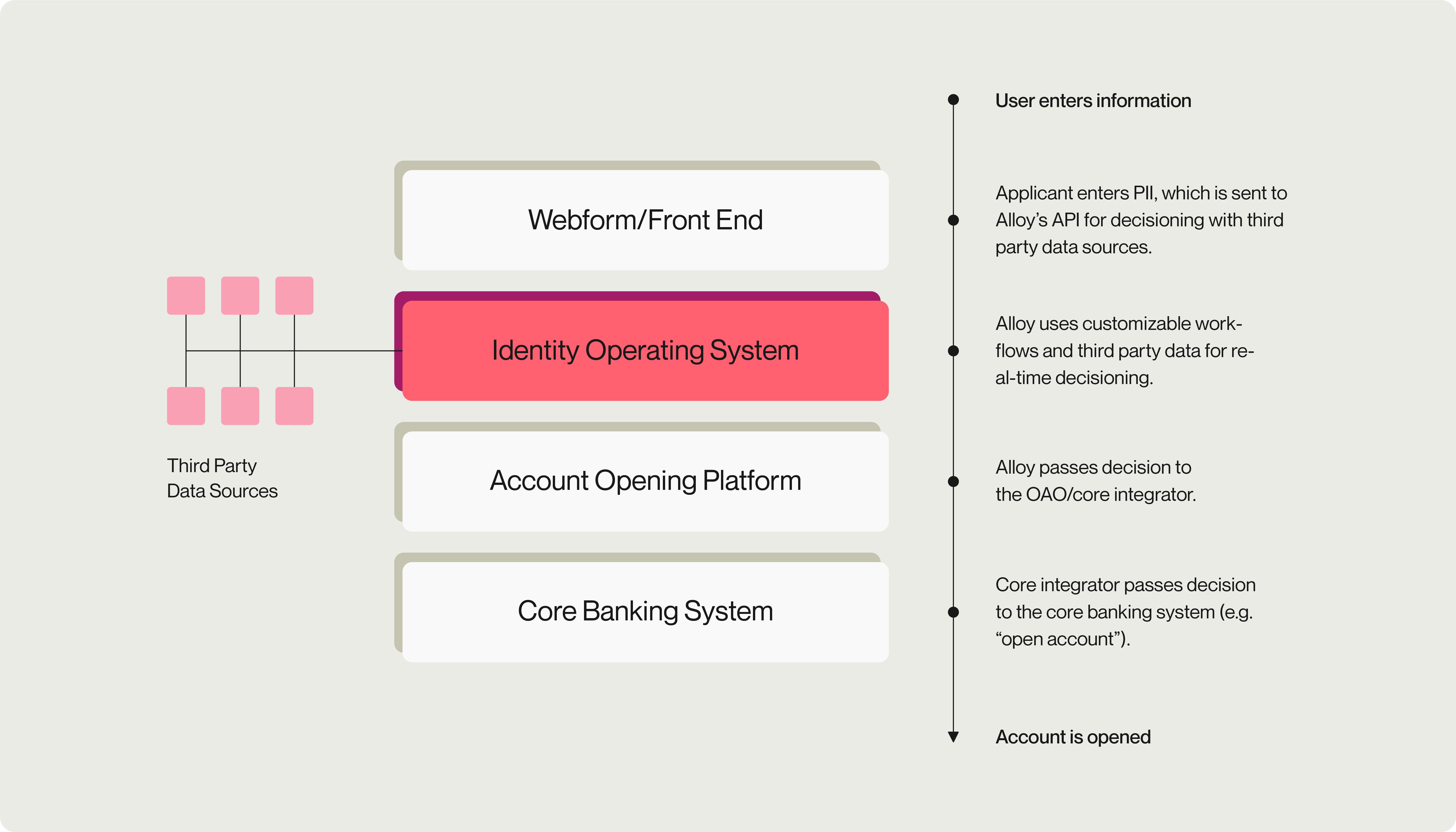 Who do we work with?
Alloy works with all types of financial institutions ranging from very early-stage fintech companies to large multi-regional banks and credit unions in the United States. Our team has worked with 100s of organizations and understands the intricacies and nuances associated with each type of business. Click here to read more from some of our clients like Brex or Novo.
About the company
Alloy has been recognized as one of top fintech companies, winning numerous awards such as Tracxn's Emerging Top Banking Tech StartUp 2021. Alloy's executive leadership team has also been recognized on Forbes 30 under 30 list, and Crain's Most Notable Women on Wall Street.
In September 2020, Alloy raised $40 million in a series B round of funding led by Canapi Ventures.
The team is growing fast. Plans for 2021 and beyond include adding new products and winning new customers while continuing to deliver excellence for existing ones.