Alloy + Sentilink: partnering to combat synthetic fraud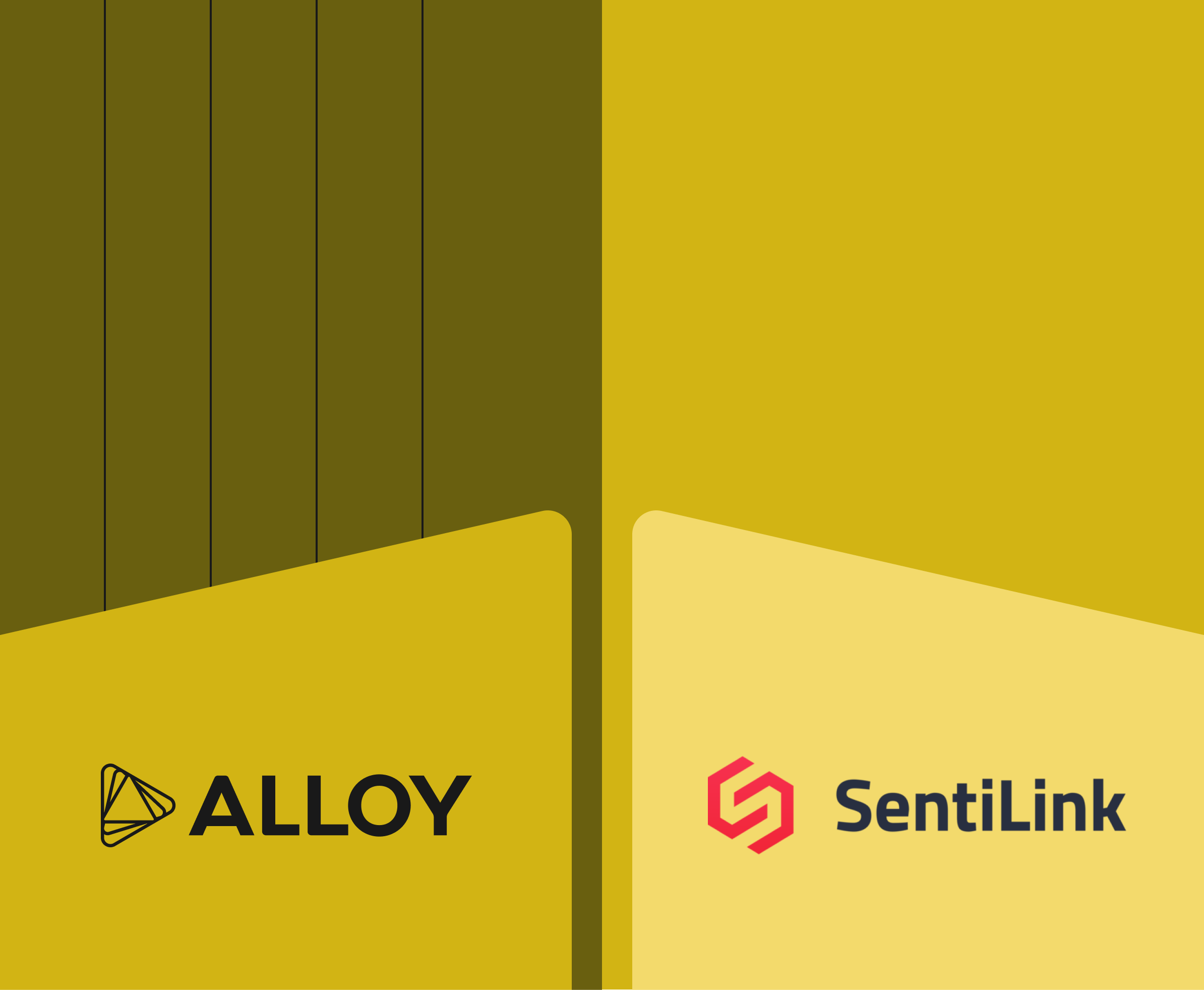 SentiLink, a provider of identity verification and fraud detection solutions, and Alloy, an identity and risk decisioning platform, announce today a new partnership that enables customers to use SentiLink and Alloy together to target synthetic fraud in real-time.
"Synthetic fraud poses serious monetary and compliance risks to financial institutions, especially in the current environment of a global pandemic and the subsequent surge in digital banking, combined with long-term economic uncertainty" said Tommy Nicholas, co-founder and CEO of Alloy. "SentiLink's best-in-class fraud combating solution has delivered incredible results for our clients, and we're very excited to scale their offering and help more institutions enhance their KYC and fraud risk systems through our platform."
"Alloy has built one of the leading orchestration layers for KYC and identity verification processes, and many of our customers have used Alloy to streamline their systems" said Naftali Harris, co-founder and CEO of SentiLink. "Institutions such as the House Financial Services Committee, the Federal Reserve, and forward thinking financial entities all recognize the various risks synthetic fraud poses to our financial ecosystem. We're proud to be working with Alloy to jointly help the industry end synthetic fraud."
SentiLink reviews consumer information provided during account opening and credit application processes and returns scores, attributes, and raw data indicating the likelihood that an applicant is synthetic. SentiLink's unique approach is able to flag both nascent and mature synthetic profiles while decreasing the false positive rate for thin-file applicants.
Alloy helps digitally-focused financial institutions and fintechs make better decisions using a dynamic API and dashboard to manage KYC/AML, risk and fraud. Alloy's API provides access to over 60 third party data sources to optimize customer decisioning in real-time and deliver best-in-class digital experiences, while mitigating fraud, minimizing manual reviews, and reducing compliance costs.
To find out more, contact [email protected] and [email protected]