Leveraging surges in digital banking while mitigating risk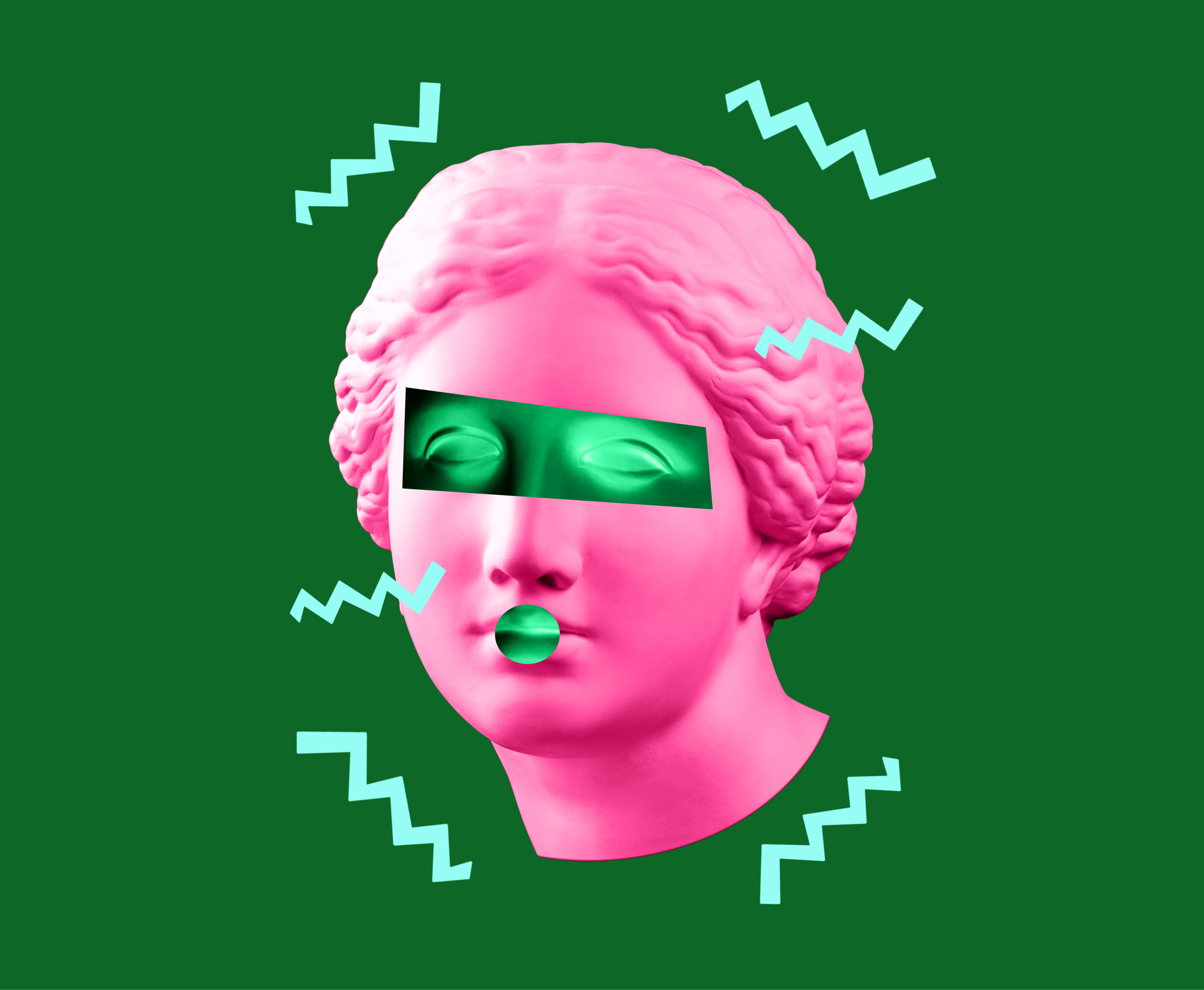 There's a joke bouncing around the Internet about what the COVID-19 pandemic means for companies' digitization efforts. It goes like this: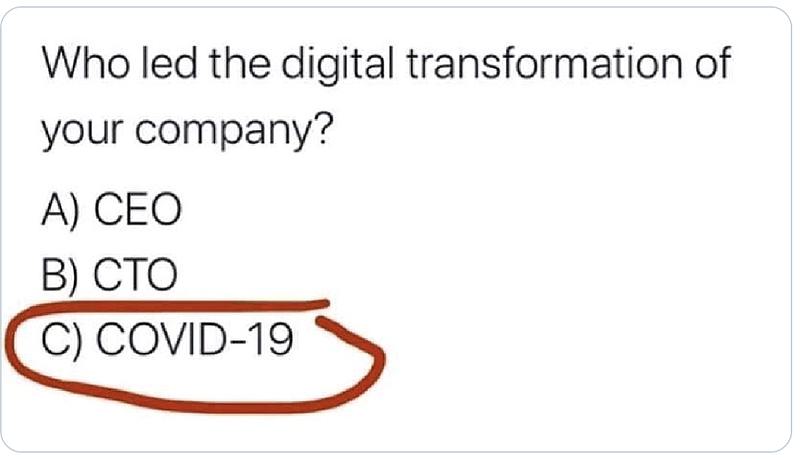 Jokes aside, it's true that COVID-19 and the resulting quarantine forced many businesses across industries to play catch up in their digitization efforts. Banking is no exception.
In a webinar discussion with Alloy, Dale Oberkfell, President and CFO of Midwest Bank Centre, says that since his bank's branches closed, "ATM activity is up, drive-through banking is up 10–20%, and deposits made through our mobile app are up 40%."
Out of necessity, there is a surge in customers using banks' digital channels. This has meant that banks have had to accelerate efforts to both serve their customers digitally and fight fraud in channels that may be new to them.
The promise and peril of digital new account openings
Mr. Oberkfell of Midwest Bank said that before the crisis, commercial customers could not open an account at his bank online. They had to walk into a physical branch and, once there, the process took at least 30 minutes. He admitted the experience wasn't ideal, for the bank and potential customers alike.
Now, amid months of stay-at-home orders nationwide, customers' swift adaptation to branchless banking will forever shift the value and perceived necessity of a physical bank branch.
Mr. Oberkfell welcomed this incentive to improve. Based on experience on the consumer side of the bank, he understands that digital account openings mean more new account openings. Yet, he also acknowledged that opening new channels for customers also opens new channels for fraudsters.
The status quo isn't coming back
Promise or peril, Mr. Oberkfell agreed that the proverbial genie is out of the bottle when it comes to digital change. Not only will the pace of digital change in banking accelerate, he believes, but it's also very unlikely we'll ever return to the pre-pandemic status quo.
Customers introduced to digital banking during this crisis may not go back to physical banking options, while the expectations of those who have had bad or even mediocre digital experiences have risen significantly.
And as big tech companies, including Apple, Google, and Facebook, push hard to offer financial services to customers anywhere, banks can expect increasing pressure from customers to bolster their digital offerings.
Where to start with digital new account openings
As one might imagine, when going digital, the right technology is key. For Midwest Bank, finding the right technology partners unlocked their digitization efforts. Mr. Oberkfell's bank worked with:
XpertSavers to serve as a "quarterback" consulting on the process.
Mantl to provide online account opening technology, ensuring a good customer experience.
Alloy to serve as their KYC/KYB partner and fraud prevention solution.
Getting the right systems in place also allowed the bank to be flexible and treat different applicants differently.
To this point, Tommy Nicholas, CEO of Alloy, spoke about finding "low-hanging fruit." The standard approach to new account openings is to treat every application the same. But digital tools allow for flexibility. Why treat an existing customer looking to open another account the same as an applicant new to your bank?
Alloy has helped banks open 100,000's of accounts by existing customers simply by applying two-step verification processes. By verifying that a customer still has access to the phone number and email associated with them, their identity can simply be re-authenticated rather than completely rebuilt through a traditional application process. This is particularly meaningful amid the surge of digital banking during COVID-19.
And in a time of accelerated change like COVID-19, technology like Alloy's is designed to adapt quickly, right along with the fraudsters. Alloy data scientist, Kayla Hartman, described how Alloy uses multiple data sources to verify an applicant's identity. This technique, known in data science as "ensemble modeling," has allowed Alloy to reduce false positives and capture fraudsters trying a wide range of tactics. These include identity fraud (a fraudster uses a stolen identity), social engineering (coercing others to open accounts), and synthetic fraud (a fraudster mixes real and fabricated information in an attempt to open an account), among other techniques.
Building a digital foundation for the future
Mr. Nicholas and Mr. Oberkfell discussed how it was only five short years ago that the industry was just beginning to offer consumer new account openings online. When COVID-19 hit, the banks who had adopted the technology were in a better position than their peers who had not.
Banks who have some digital experiences in place will be able to more easily build on top of those to further improve, secure themselves against fraud online, and cut operating expenses from manual processes.
Mr. Nicholas acknowledges that today, the tech vendors who provide fraud prevention software for branch account openings, call center account openings, and online account openings are all separate. But, at the current pace of change, he predicts that soon banks will be able to connect efforts across channels to catch fraudsters trying to probe for weaknesses while simultaneously providing a truly seamless customer experience.
It is said that in every crisis, there is opportunity. For banks, COVID-19's opportunity is digital transformation.