Alloy + Idology providing multi-layered ID verification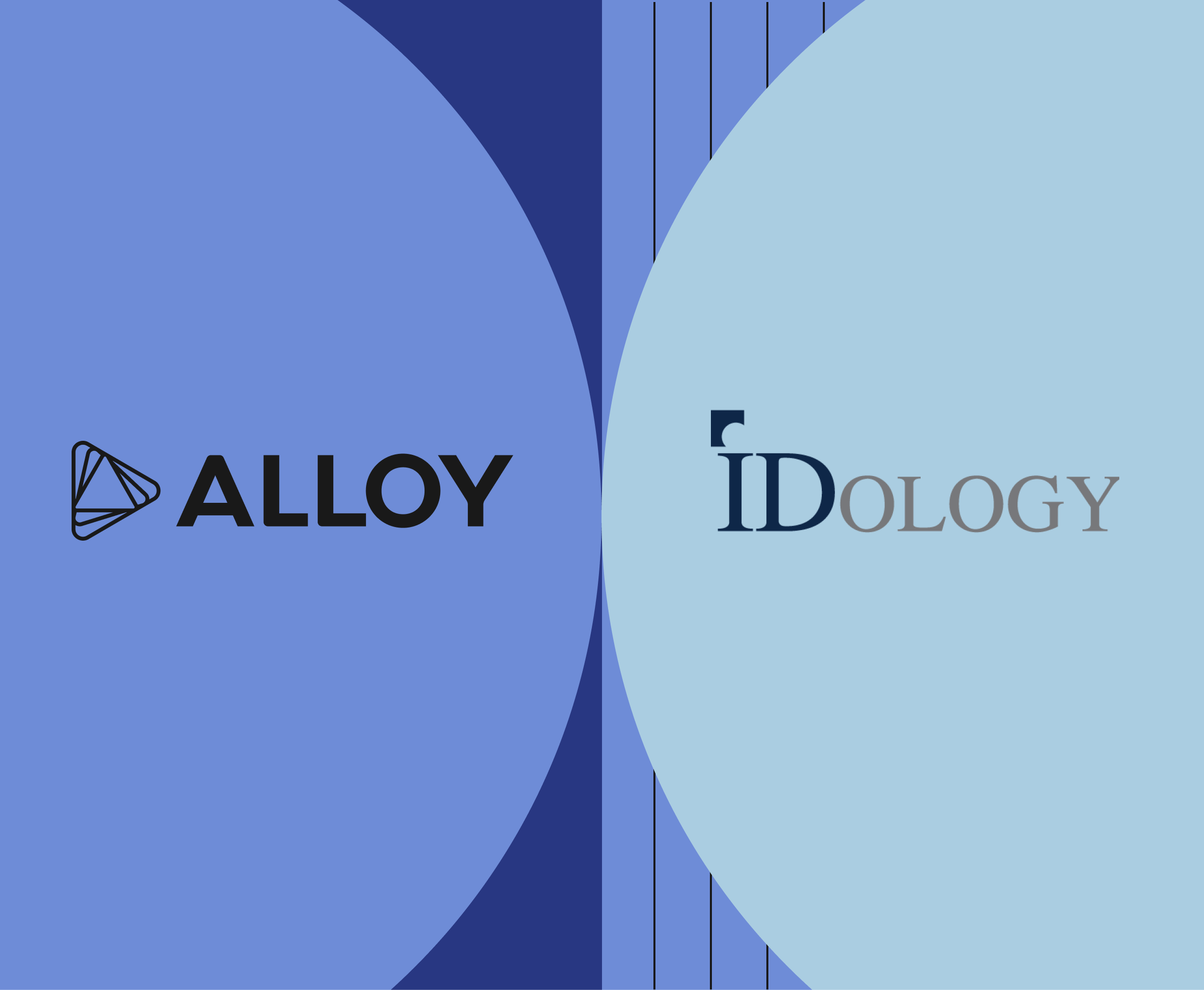 New York and Atlanta — July 09, 2020 — Alloy, a best-in-class identity and risk-decision platform, announced today a new partnership with IDology, a GBG company, that will enable clients to access IDology's market-leading identity verification and authentication services through Alloy's identity operating system.
"IDology's solution-driven approach to identity verification allows us to offer our clients robust identity processes and multi-layered fraud protection, which includes actionable fraud data from IDology's Consortium Fraud Network," said Tommy Nicholas, co-founder and CEO of Alloy. "We're excited to scale our partnership and help our clients leverage IDology's data to reduce onboarding friction and compliance costs, while detecting and stopping fraud at every step."
"We've already witnessed success in providing our solution to financial institutions through Alloy's turnkey identity operating system," said Chris Luttrell, COO at IDology. "We hope to build a strong partnership to allow more mutual clients to take advantage of our identity verification and authentication solutions through Alloy's single API access point."
Since 2003, IDology has provided innovative identity solutions combined with fraud prevention tools for organizations operating in a digital environment. Now part of GBG, the global identity data intelligence specialist, IDology is a trusted leader in digital identity verification and authentication, helping companies across multiple industries deliver a frictionless onboarding process that increases engagement and deters fraud.
Alloy helps digitally-focused financial institutions and fintechs make better decisions using a dynamic API and dashboard to manage KYC/AML, risk and fraud. Alloy's API provides access to multiple third-party data sources to optimize customer decisioning in real-time and deliver best-in-class digital experiences while mitigating fraud, minimizing manual reviews, and reducing compliance costs.
About IDology
IDology, a GBG company, provides real-time technology solutions that verify an individual's identity and age for anyone conducting business in a consumer-not-present environment to help drive revenue, decrease costs, prevent fraud and meet compliance regulations. Founded in 2003, IDology offers a solution-driven approach to identity verification and fraud prevention that ultimately helps increase customer acquisition and improve the customer experience. IDology has developed an innovative and on-demand technology platform that allows customers to control the entire proofing process and provides the flexibility to make configuration changes that are deployed automatically — without having to rely on internal IT resources or IDology's customer service so businesses can stay ahead of the fraud landscape while maintaining compliance. For more information, visit www.IDology.com or call 866–520–1234.
About Alloy
Alloy enables financial services providers to make better identity and risk decisions about their customers, using a single API and software platform to manage identity verification from signup through the lifecycle of the customer. Alloy makes it easy for financial services companies to instantly and safely onboard more good customers while fighting fraud and reducing manual reviews. Visit www.alloy.com to learn more.
Media contact: