New feature: What-If Analysis lets you measure the impact of workflow changes before they are live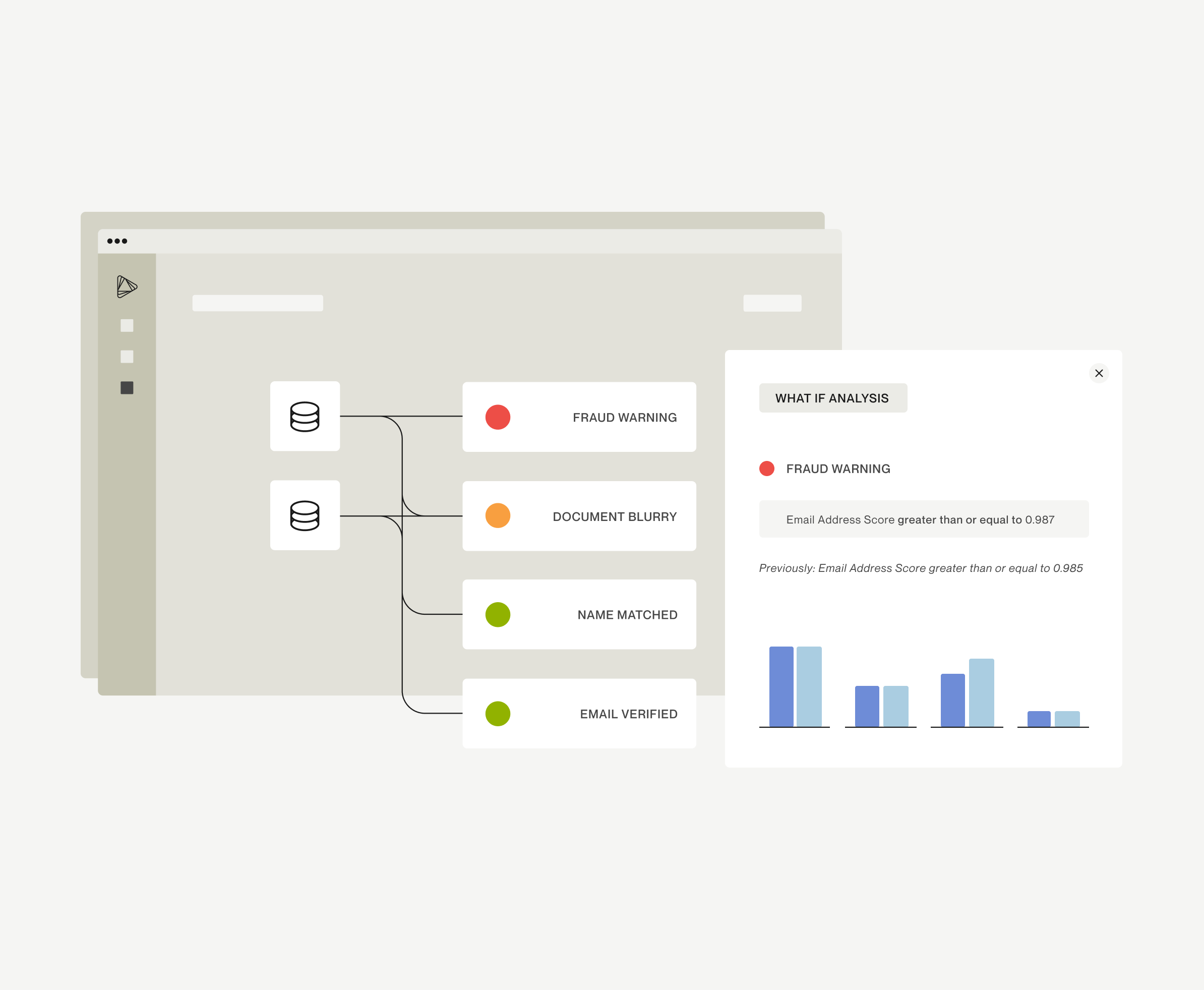 One of the best parts of the Alloy Platform is the ability to easily edit workflows without coding. You can make optimizations and tweak workflows to get better results like more automatic approvals and decreased fraud. But wouldn't it be great to see what impact these workflow changes would have before you set them live?
Let us introduce Alloy Onboarding's new What-If Analysis feature. Using historical data, you can now visualize how workflow changes would have impacted your outcomes. This new feature is great news for clients looking to dig into their data to understand the best ways to improve business metrics.
Let's say you are experiencing too many application denials, and you think good applicants are getting turned away. With What-If Analysis, you can change your fraud score thresholds and see how that would have affected denial rates. You can see the impact without any risk. And if the updated workflow is one you are happy with, you can then mark it active.
Pairing this new functionality with our existing Champion Challenger testing heightens your ability to understand the best ways to optimize your workflows and A/B test various options with real customers.
If you'd like to learn more - and see a full product demo - please join our webinar on September 22nd, 4 pm ET / 1 pm PT.
This feature will be available to all Alloy Onboarding clients starting the week of 9/20/21. You can reference our documentation to learn how to get started once it's available.