My experience being a Latina in tech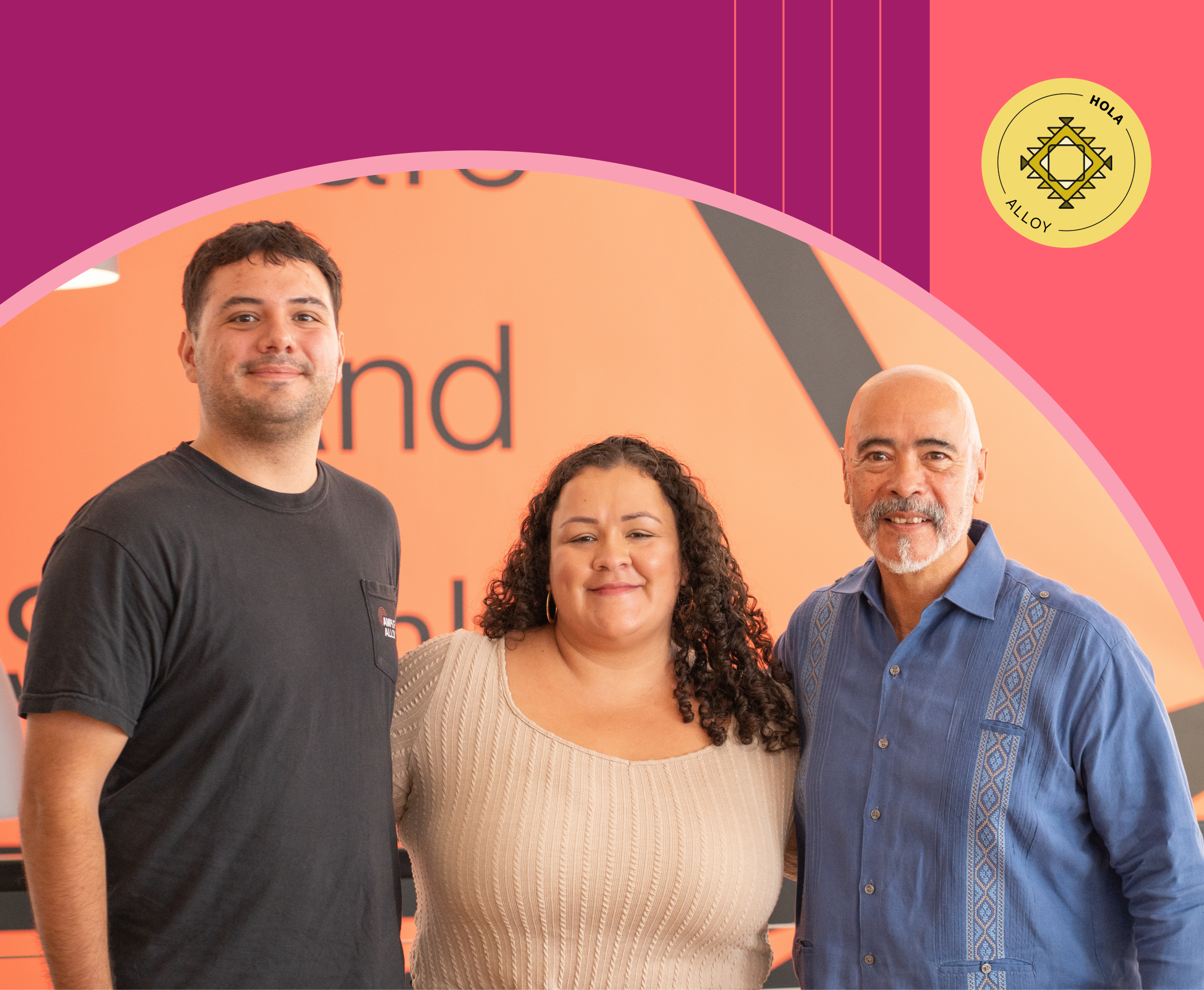 Navigating a career in the fintech industry, I often find myself amidst a sea of engineers, sales dudes, and tech enthusiasts. As a Latina from a traditional household (some of my family still swears by cash transactions and distrusts online payments), this wasn't just a career choice; it was a culture shift.
Stepping into the tech world without a classic tech background meant the learning curve was steep. What's funny is I've always felt that tech, in its essence, is a lot like my family — complicated, loud, full of different components, but when everything aligns, it's harmonious.
My first impressions of joining the tech world
When trying to find my rhythm in tech, I quickly recognized the lack of spaces where my culture, voice, and experiences were represented. This became especially evident early in my career when a former colleague asked if I "spoke Puerto Rican." I was floored. The question was a stark reminder of the lack of awareness surrounding Puerto Rico's heritage.
Launching Alloy's Hispanic/Latine employee resource group
That experience with my former colleague is one of many examples that inspired me to jump on the opportunity to help start the HOLA (Hispanic Organization for Leadership & Advancement) employee resource group (ERG) at my current company, Alloy. As soon as Alloy's DEI committee announced we were going to launch ERGs, I knew immediately it was something I was interested in.
Leading an ERG like HOLA isn't just about creating a space for people like me; it's about amplifying our voices and experiences in an industry that often feels distant. At HOLA, we don't just discuss showcasing our culture to those around us; we embody it. Our tight-knit ERG consists of 18 dedicated employees from 7 countries across Latin America, Spain, and the spirited territory of Puerto Rico. While we're proud of our current members, we're also hopeful and committed to seeing this number grow, embracing more voices in the future.

Take our kickoff event last September, in honor of Hispanic Heritage Month, for example. We brought in a mariachi band, flavorful food, and a fusion of tech and tradition — it was our declaration that the Latine community is present, vibrant, and unapologetically proud. That event remains one of my all-time favorites!
For this year's Hispanic Heritage Month, a standout event to me was our Lunch & Learn, which offered a bite-sized look into Puerto Rican history through a lesson in our vibrant music and delicious cuisine. This event held a special place in my heart. Not only did it highlight the richness of Puerto Rican culture, it also allowed me an opportunity to collaborate with a Puerto Rican non-profit, Segunda Quimbamba, from my beloved hometown of Jersey City. To heighten the experience, we also featured dishes from Me Case, a local gem in Jersey City and my personal pick for the best Puerto Rican food in NJ (though, of course, my mom still holds the top spot). I was proud to champion my heritage and support local businesses and organizations from where I grew up. I'm incredibly thankful to Alloy for granting me, and other ERG members opportunities to give back to our communities.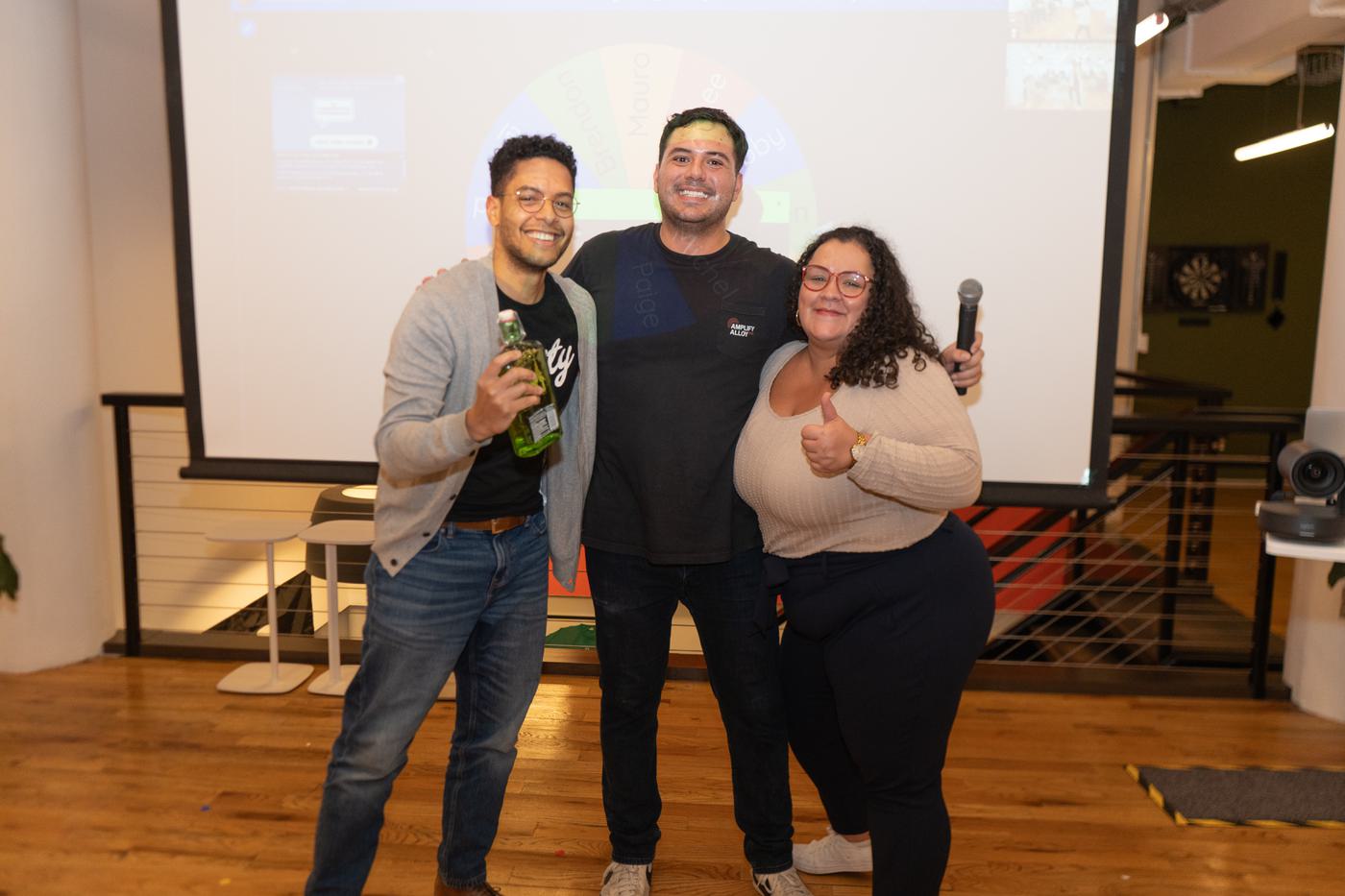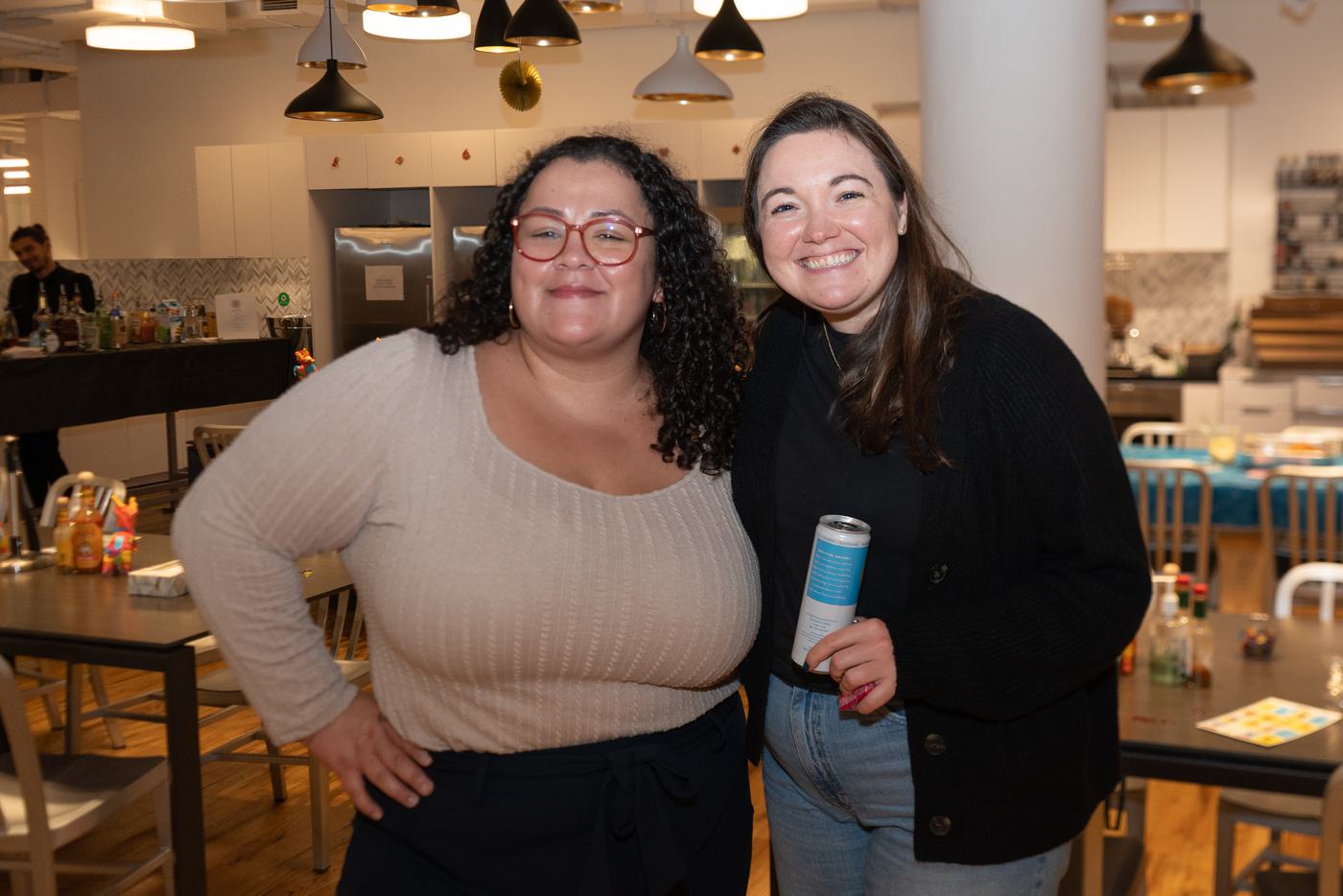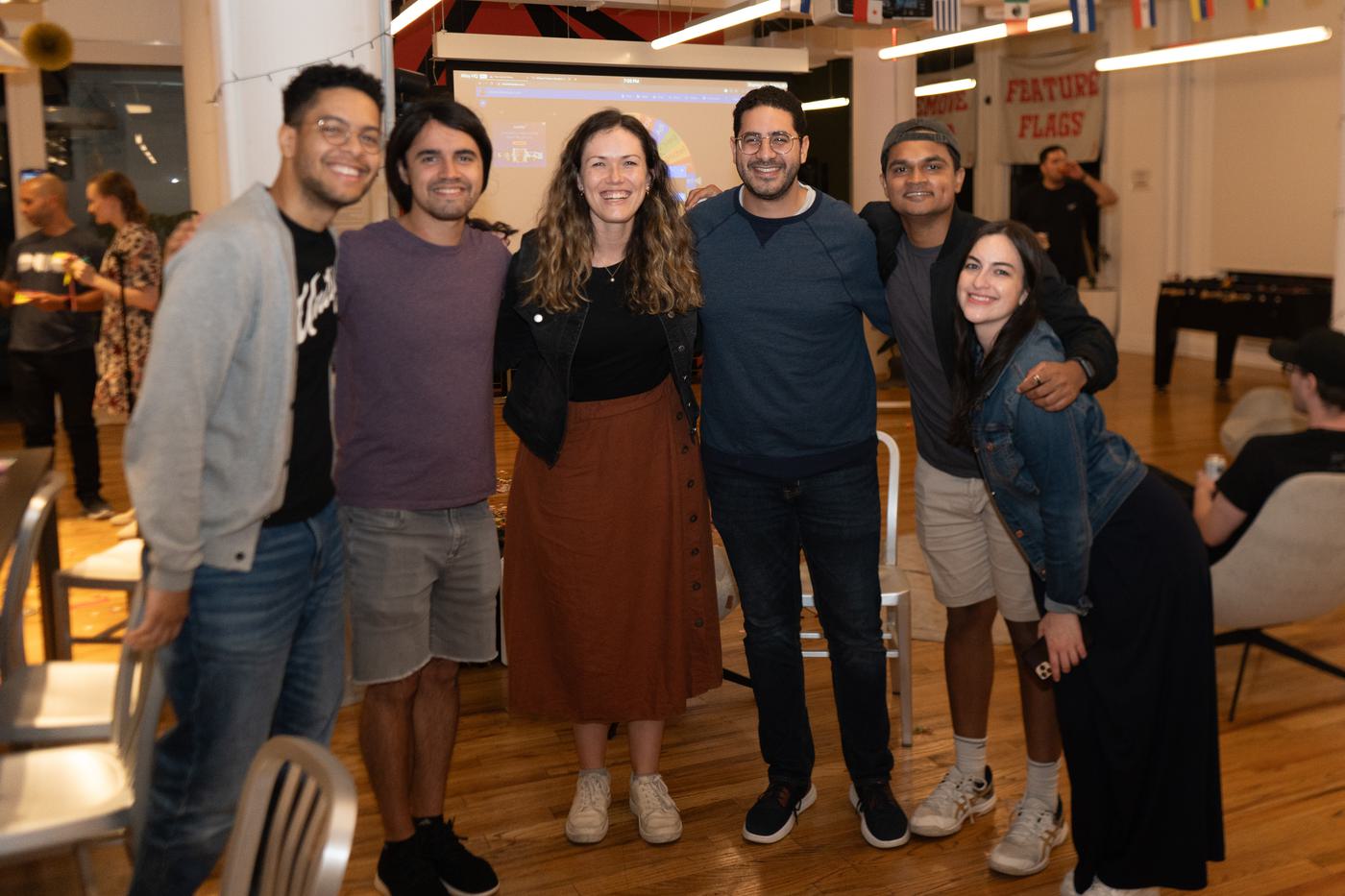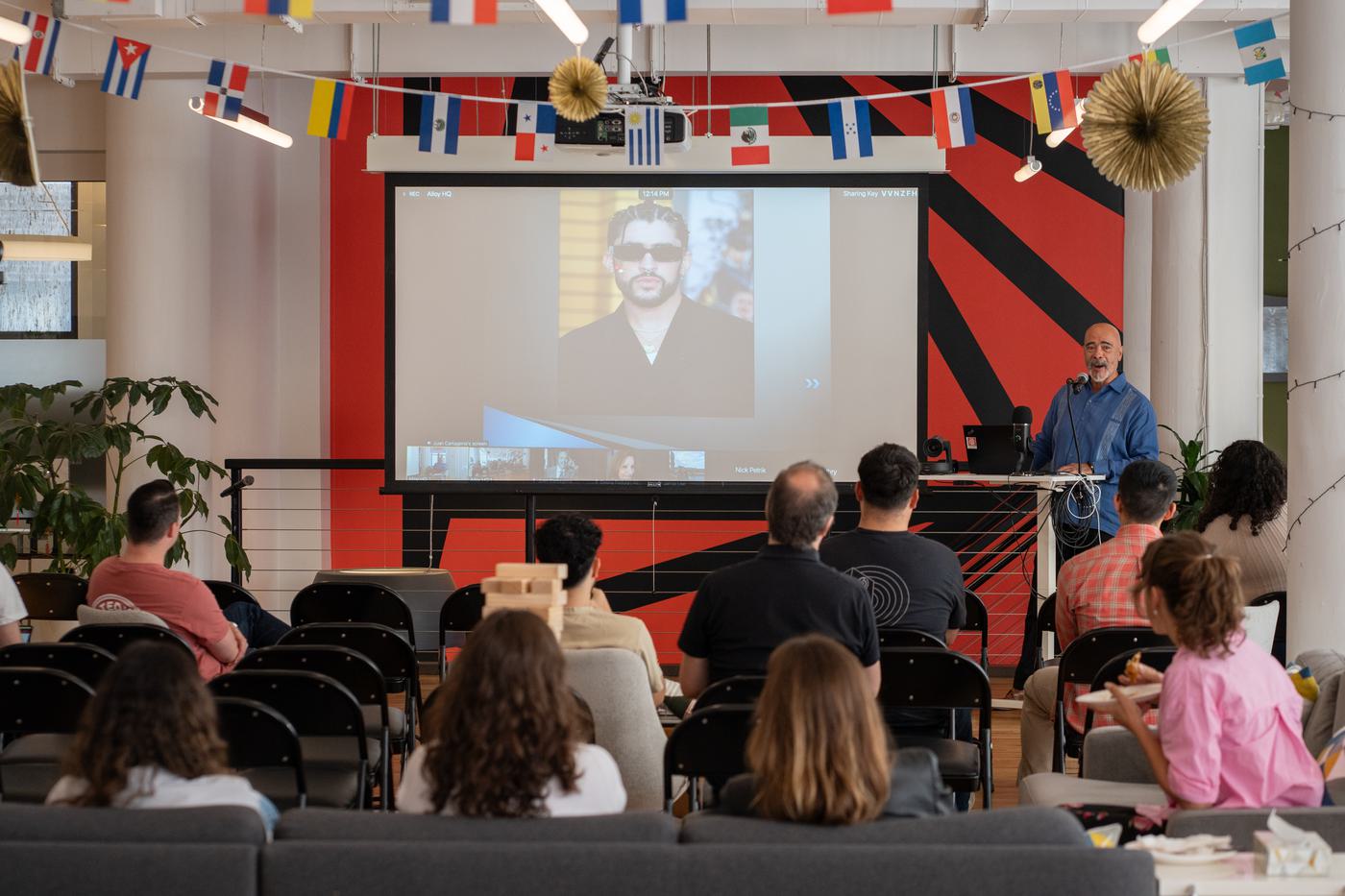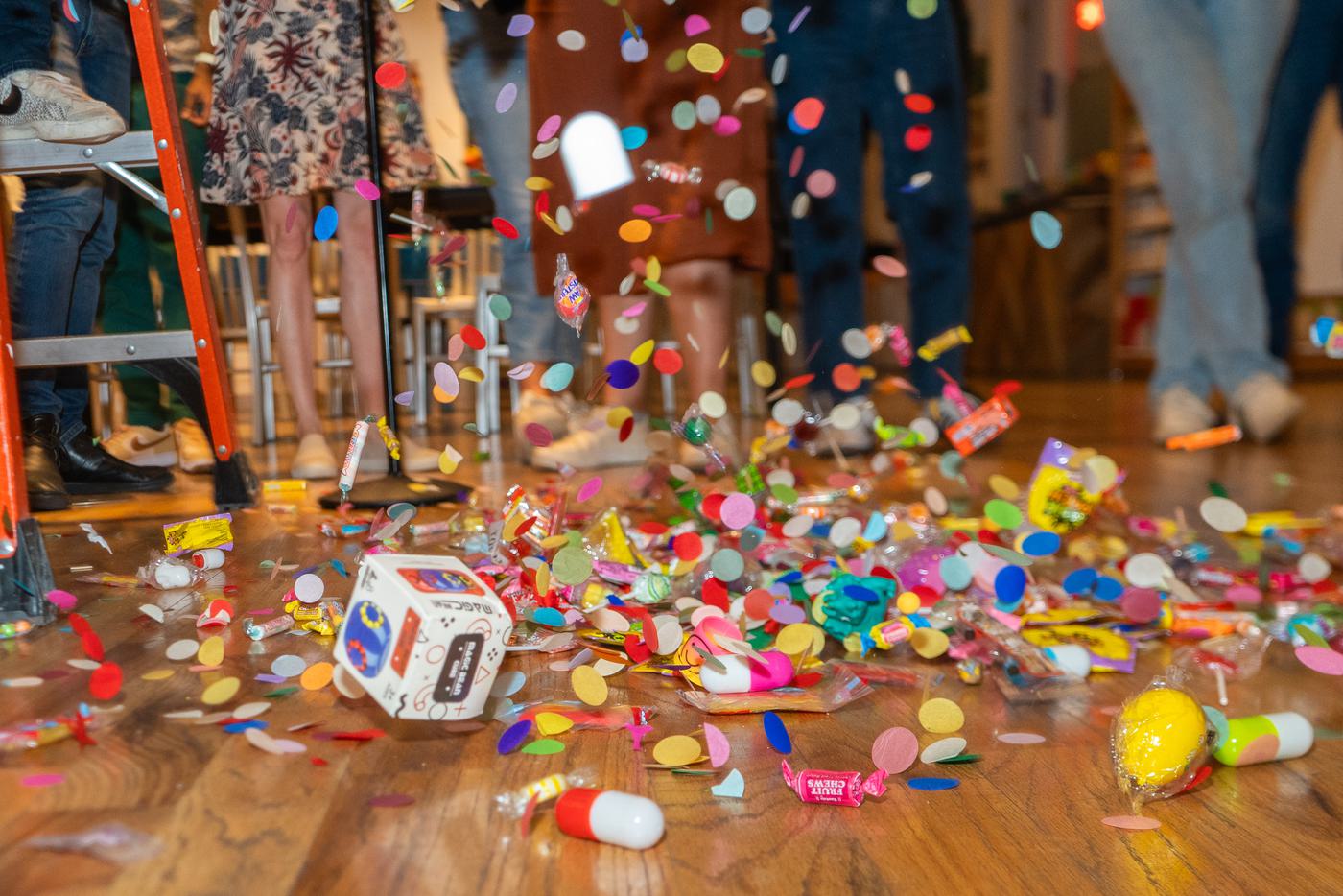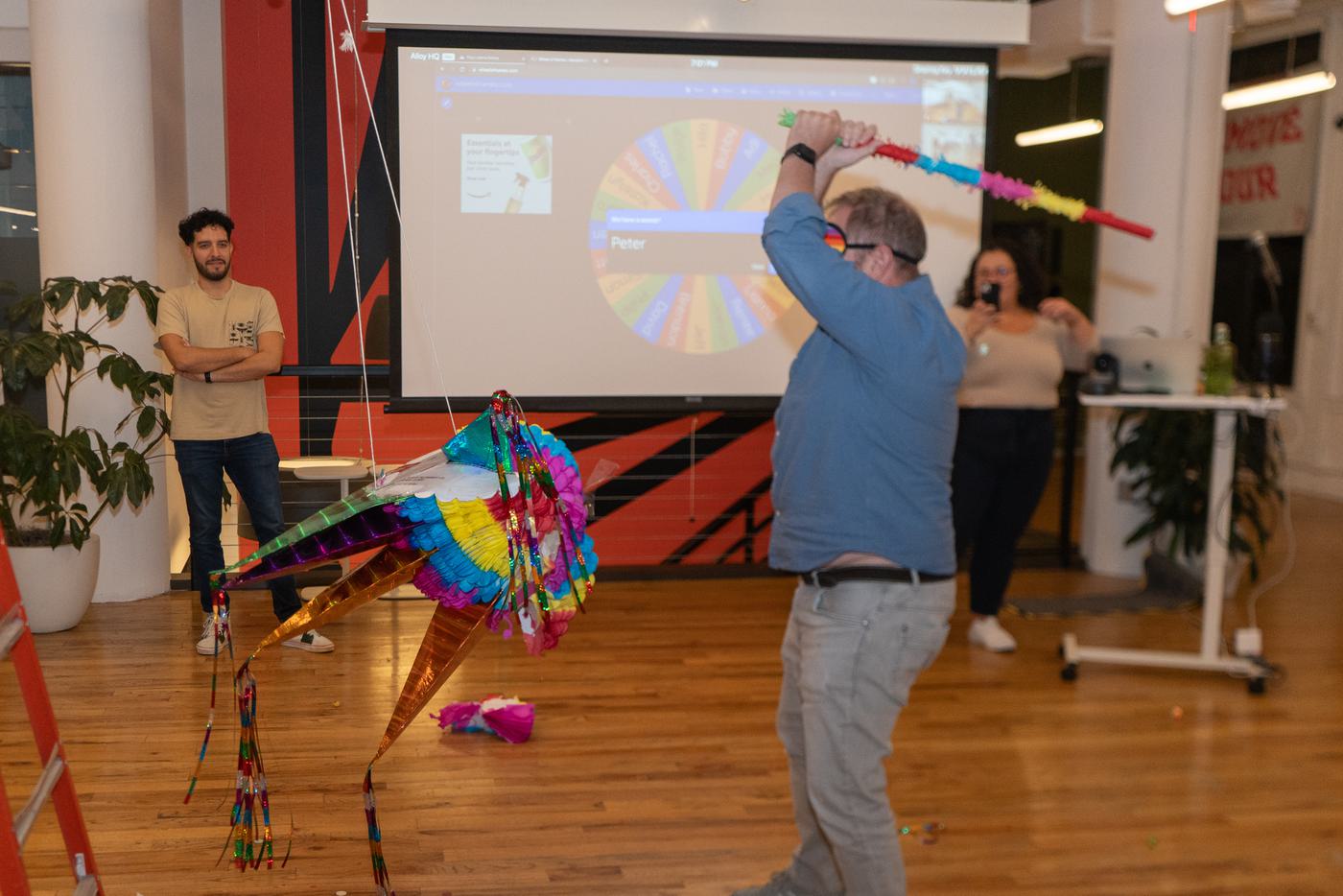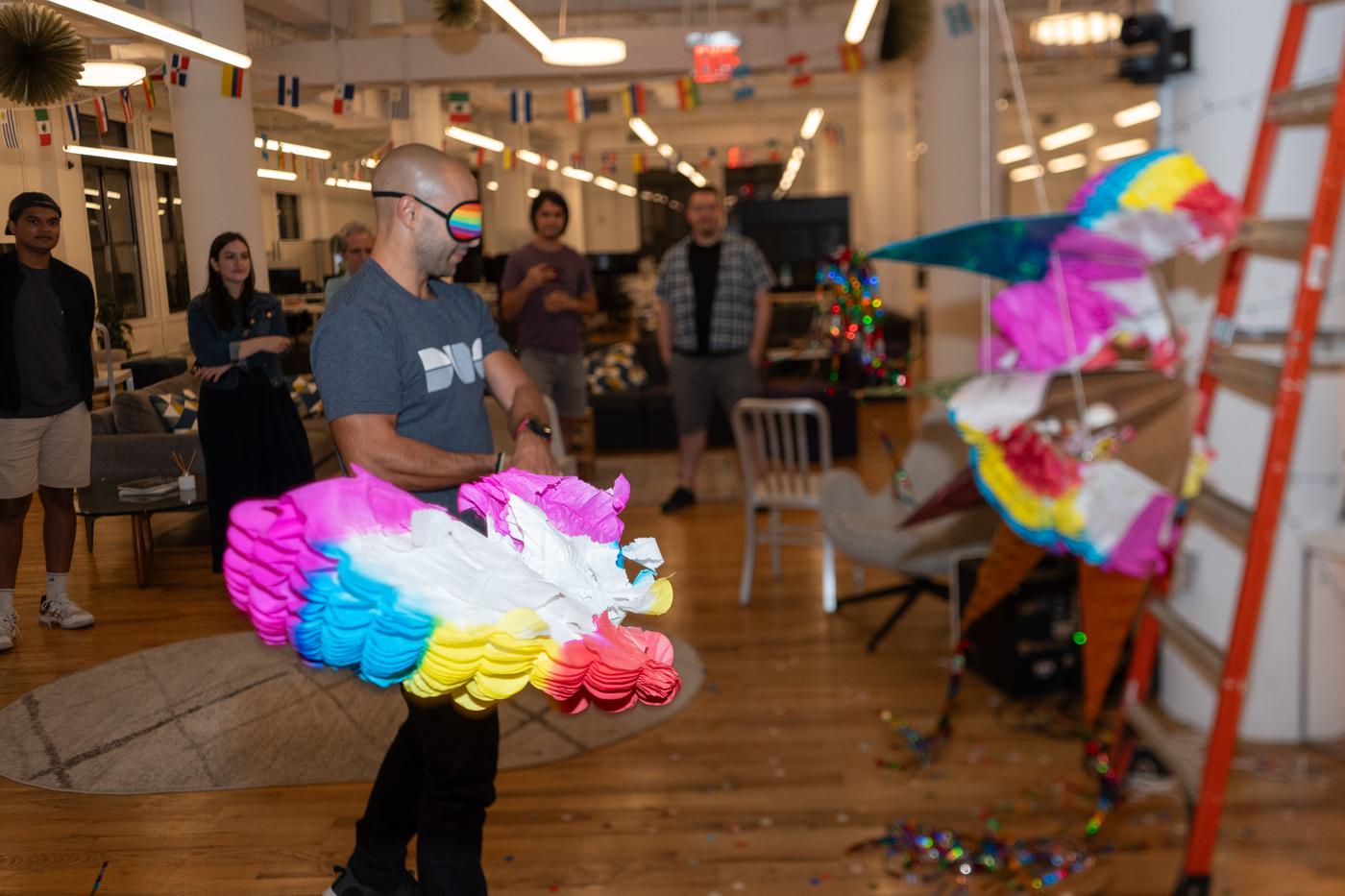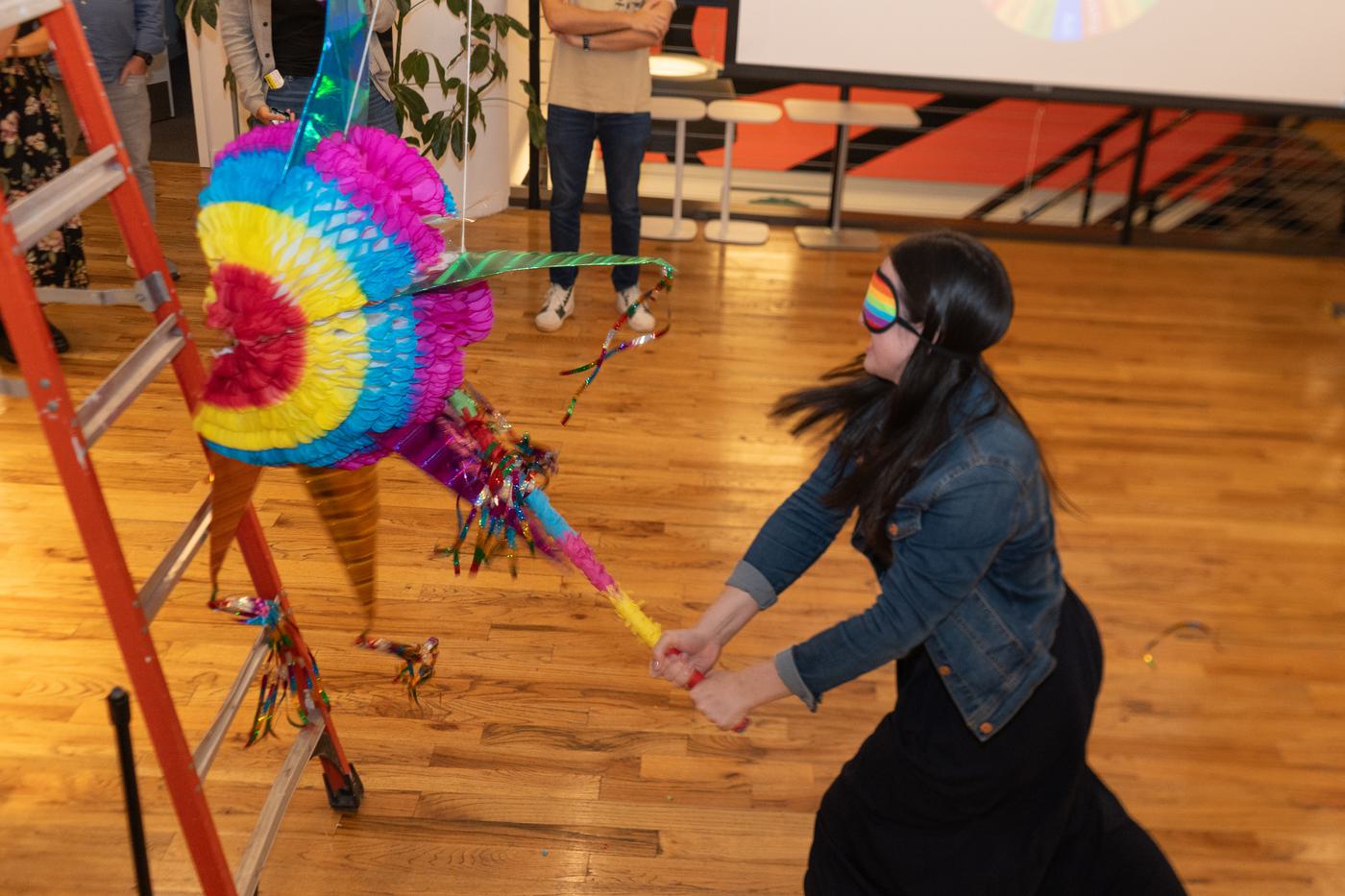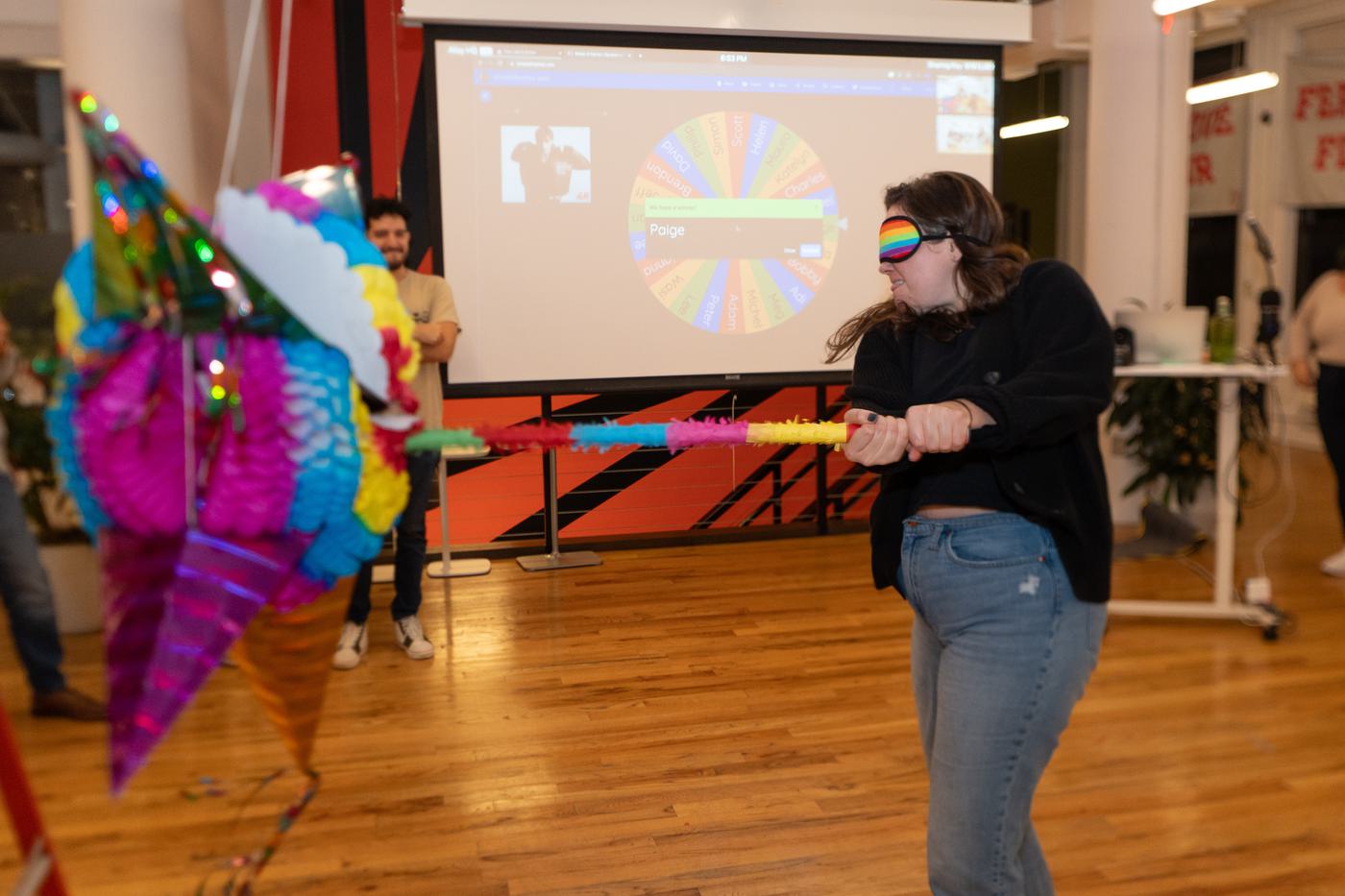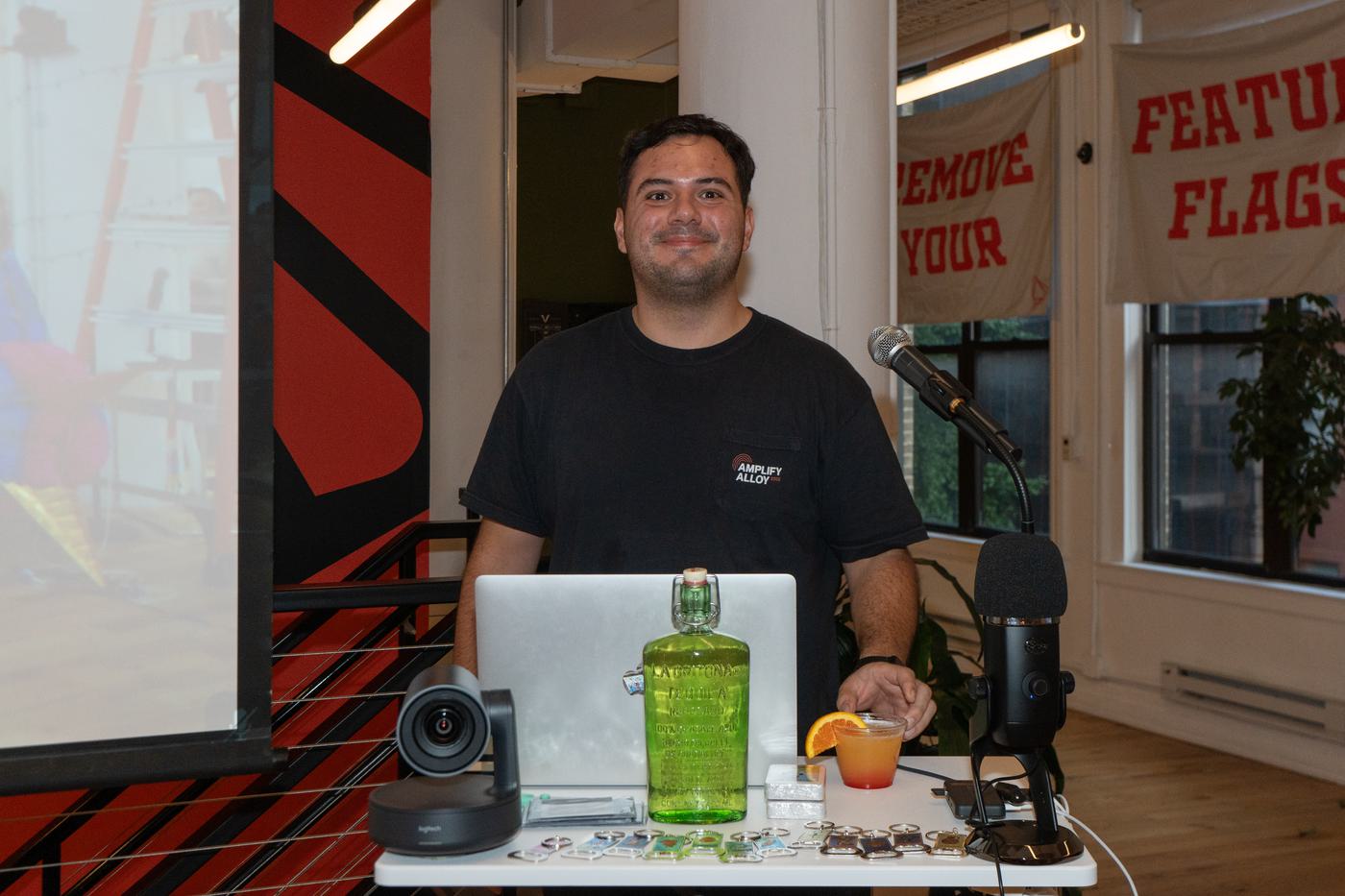 Why Hispanic/Latine representation matters in tech
Being a Latina in tech, there are times I feel the weight of representation on my shoulders. Every project, every presentation, and every client meeting feels like I'm not just doing it for myself, but for every Latina who aspires to make her mark in the tech space. It's something I'm passionate about and will continue to make an effort to contribute to, but it can be tiring at times.
But with challenges, come growth and pride. I'm immensely proud of where I stand today, blending my heritage with my enthusiasm for technology, building a community for Alloy's Hispanic/Latine employees, and hopefully serving as a mentor for others who may feel marginalized within tech.
Representation matters everywhere, but especially in the stereotypically non-diverse world we call the tech industry. I'm proud to be at a tech company that prioritizes supporting its employees from marginalized groups, and I'm hopeful that my story will make others feel they can carve out a place for themselves in tech too.