Alloy employee spotlight — hackathon for all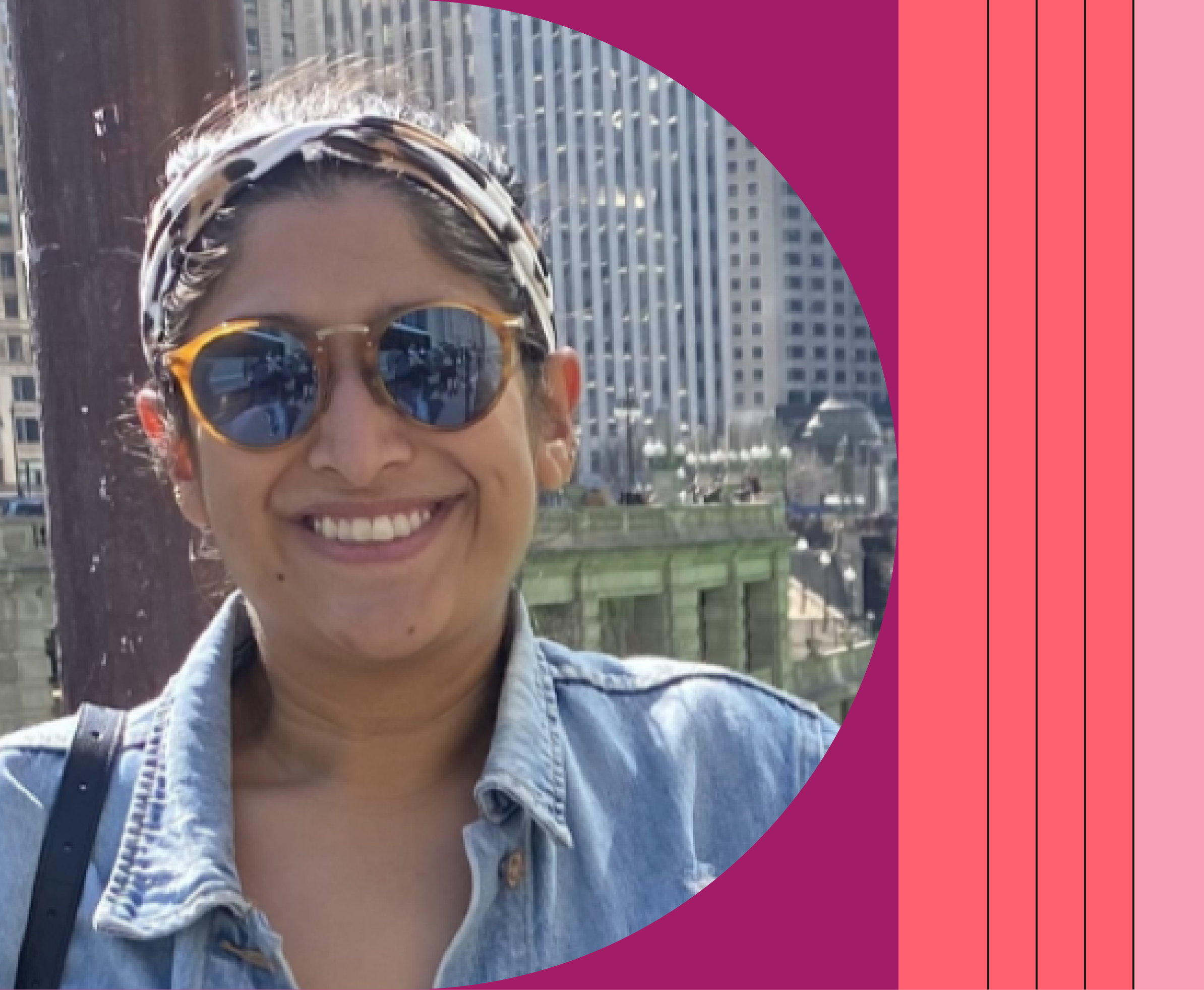 As a continuation of our employee spotlight series, I recently spent some time with Monica Murthy, Partnerships Lead at Alloy. We caught up about Monica's time here and her participation in Alloy's recent Hackathon — Gumption Days!
Monica was involved in every aspect of Gumption Days — she was on the planning committee, co-hosted the kick-off, presentations, awards, AND herself participated in the Hackathon. Monica and I related to each other in that we previously thought that Hackathons were only for teammates in technical roles.
Gumption Days are an aspect of what makes Alloy an exciting place to work. Everyone from our executive team down to our newest employees participated (we even had new employees lead some of the teams!) and it was a great opportunity to step out of our day-to-day roles and get involved in cross-team initiatives.
What do you do at Alloy?
When I joined the Alloy team in Jan 2020, my role was really to work with our existing partners, bring in new partners, and think about how we define partnerships in a wider sense. We've made so much progress in the last year that we now have a much wider partnerships team, spanning business development, strategy, customer success, and marketing.
My role has since evolved to focus on new partner strategy and acquisition as part of Alloy's Business Development team. This means I'm thinking about how partnerships can accelerate Alloy's growth in different areas of our product offering, and determining which partners will help get us to our goals.
What advice would you give someone who is not in a technical role and interested in participating in a hackathon?
My first exposure to a Hackathon was when I was asked to "advise" a team during Gumption Days last year, and not as a participant. That experience helped me understand that my perspective within our company is unique. Every day, I talk to clients interested in using Alloy as well as partners who have been working with us for years.
I leaned into that perspective, and worked on a project that would enable new hires at Alloy to get better acquainted with our customers and the nuanced ways we work with them. If you're reading this and thinking about joining your first hackathon, I'd urge you to think about what parts of your job give you unique insights and how you can leverage them to make your company/product/team better.
What do you hope for our next Gumption Days Hackathon?
I'm so grateful I was able to help plan this year's Gumption Days! The planning committee this year set out to test some new ideas with the main goals of getting everyone's creativity flowing. The end result? We came away with awesome ideas for internal tools, product features, employer branding, and recruiting culture.
I'm really excited to push the envelope further in future Hackathons, see how we can enable more creativity, and implement more of the projects that the different teams work on! One thing I have always admired about Alloy is that we love to take a beat for self-reflection and re-evaluation of our work. Our Hackathons are all about assessing how we do things currently, and deeply thinking on how we can make them better. We ask ourselves, "Can we build on something that exists and then transform it?" That spirit is what motivated me to join the Hackathon committee, and what motivates me every day at work!