DEI at Alloy: May 2022 recap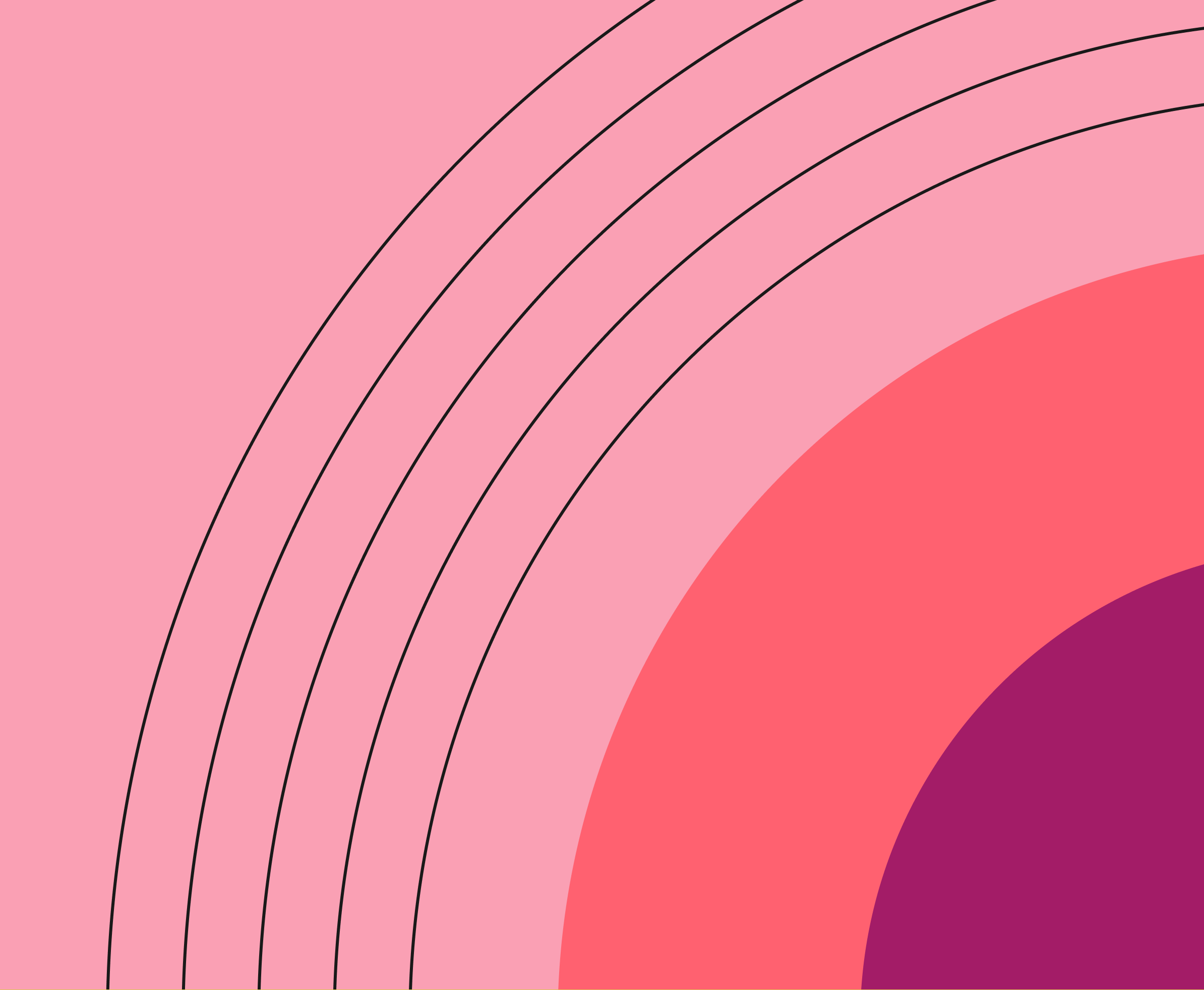 The month of May was a busy one for Alloy's DEI Committee as we held events and gathered resources to honor both Asian American and Pacific Islander (AAPI) Heritage Month and Mental Health Awareness Month. We also squeezed in a bystander learning workshop.
Celebrating AAPI Month with the Mott Street Girls and Hi-Noona
For AAPI Heritage Month, it was important for the Alloy team to celebrate and learn about AAPI cultures, lift up AAPI voices and support AAPI-owned businesses. We kicked this off by taking a food & history walking tour of NYC's Chinatown led by the Mott Street Girls. Our two tour guides, Anna Huang and Chloe Chan, launched Mott Street Girls to bring people back into Chinatown after many businesses struggled because of the pandemic and rising climate of xenophobia against the Chinese community.
On the tour, we got to taste some delicious Chinatown staples such as sponge cake from Kam Hing Coffee Shop, dumplings from Fried Dumpling, peanut butter noodles from Shu Jiao Fu Zhou, and rice cakes and soy milk from Fong On. But we did more than eat! The Mott Street Girls taught us about the history of Chinese people coming to America and settling in Chinatown, explained the Chinese Exclusion Act, shared some stories about various Chinatown restaurant owners, and showed us some of the beautiful art from the Chinatown Mural Project. After the tour, we ordered some more dumplings — you can never have too many dumplings — and talked about everything we learned over some cocktails.
Even though AAPI Heritage Month is over, we're not done celebrating! This week, we catered lunch at Alloy HQ from Hi-Noona. The owner, Stella Pak, joined us for a live Q&A to learn about her personal story as a second-generation Korean-American, how her identity plays a role in her business, and her experience being an AAPI female small business owner.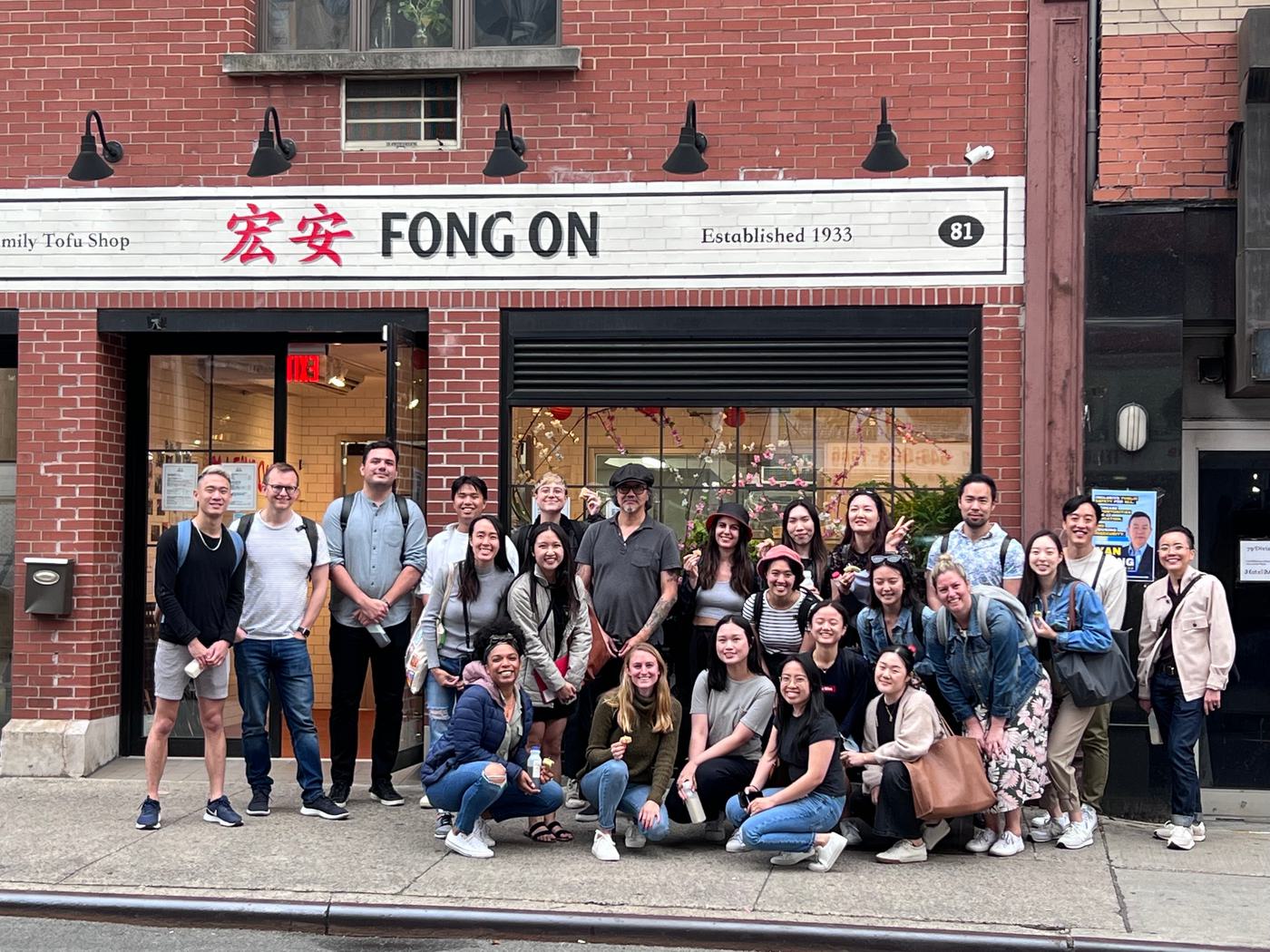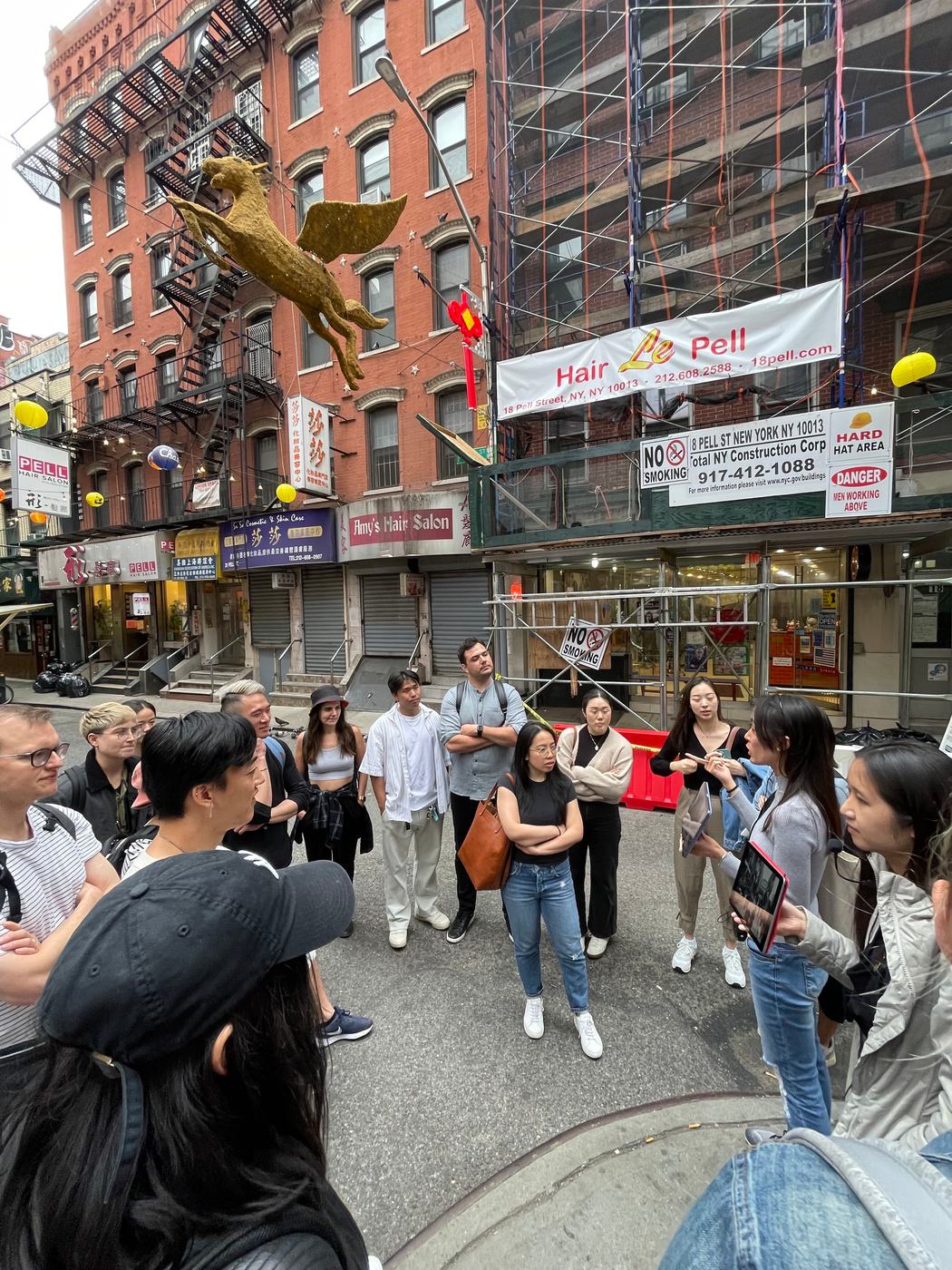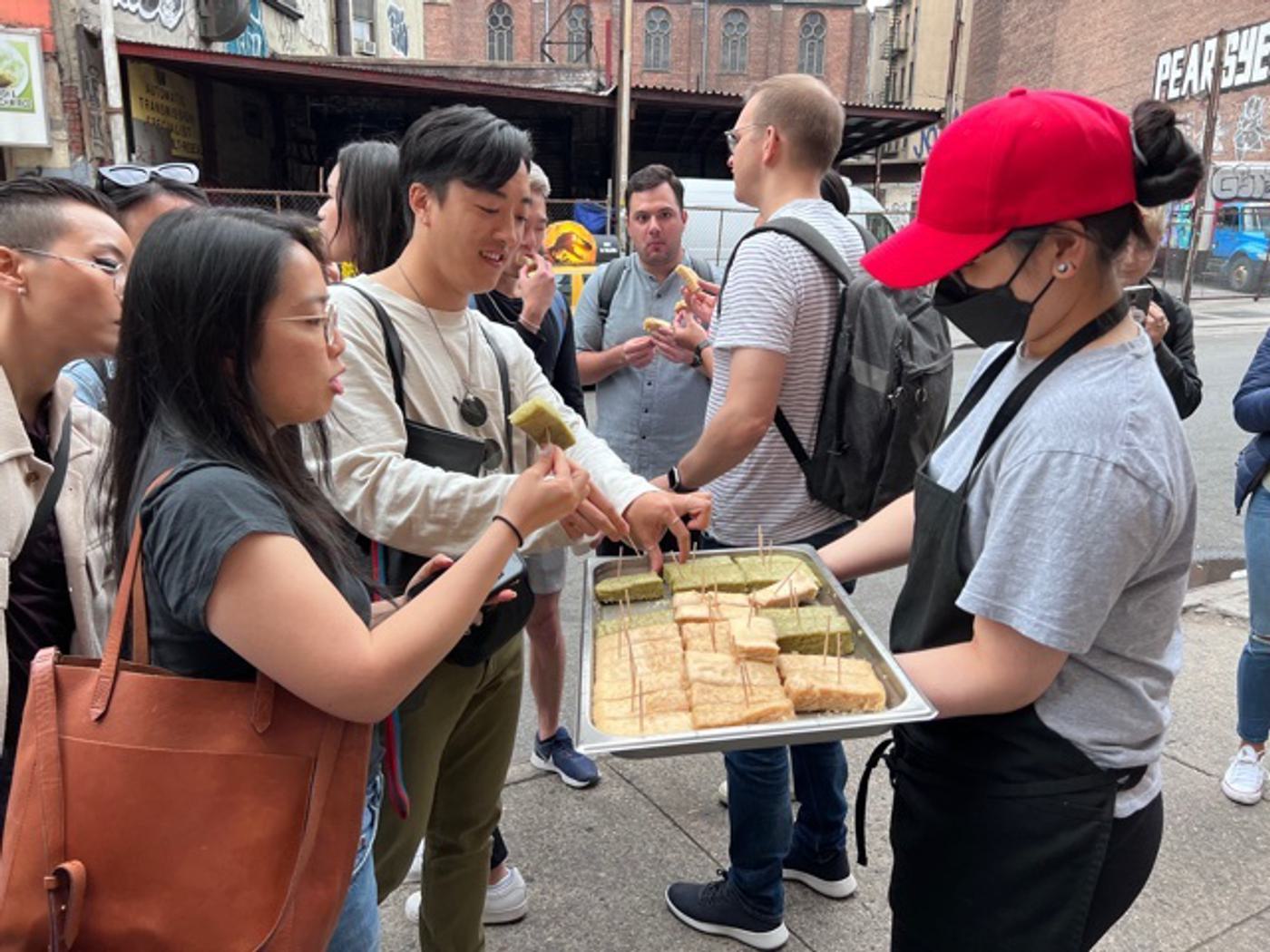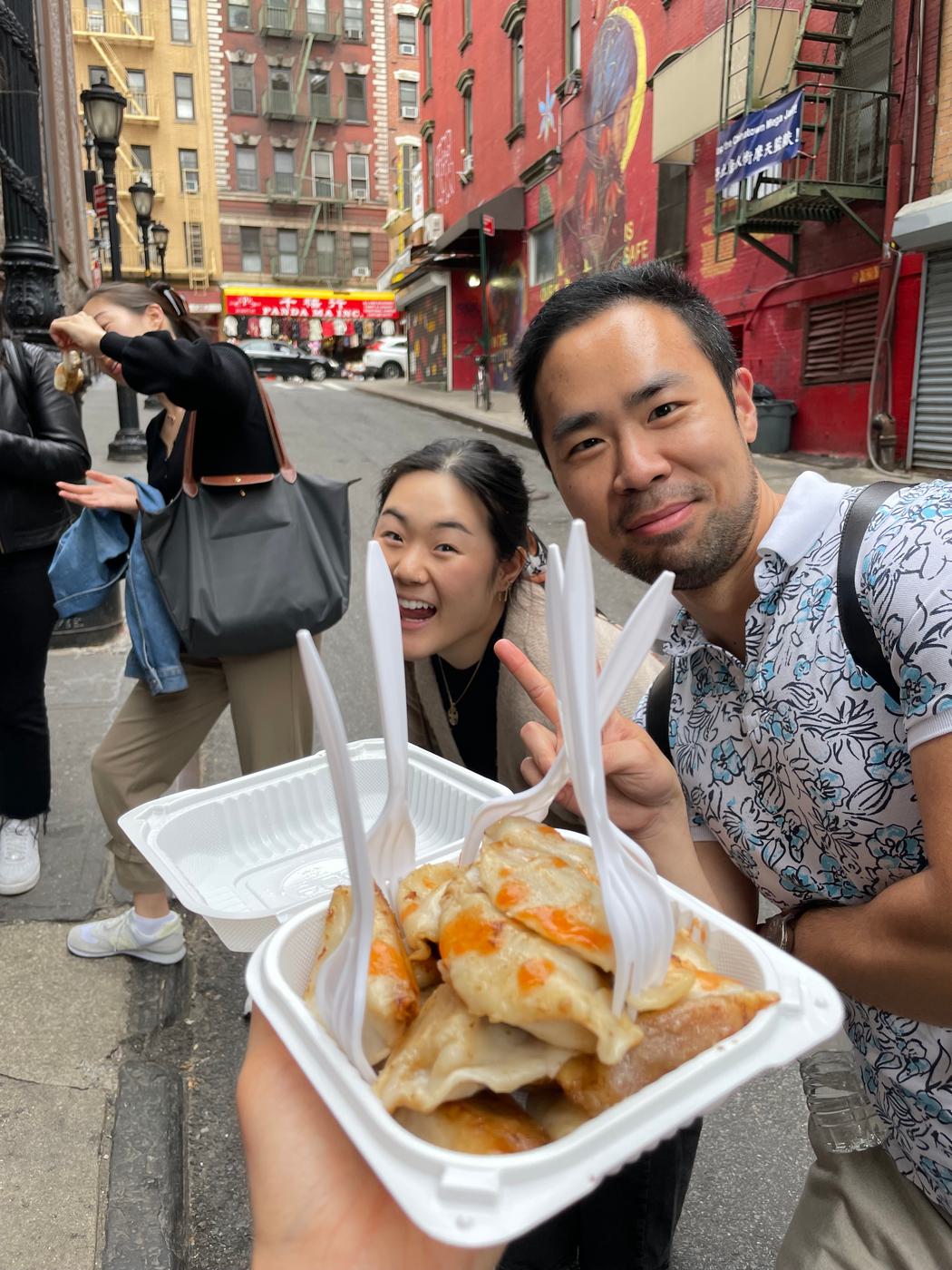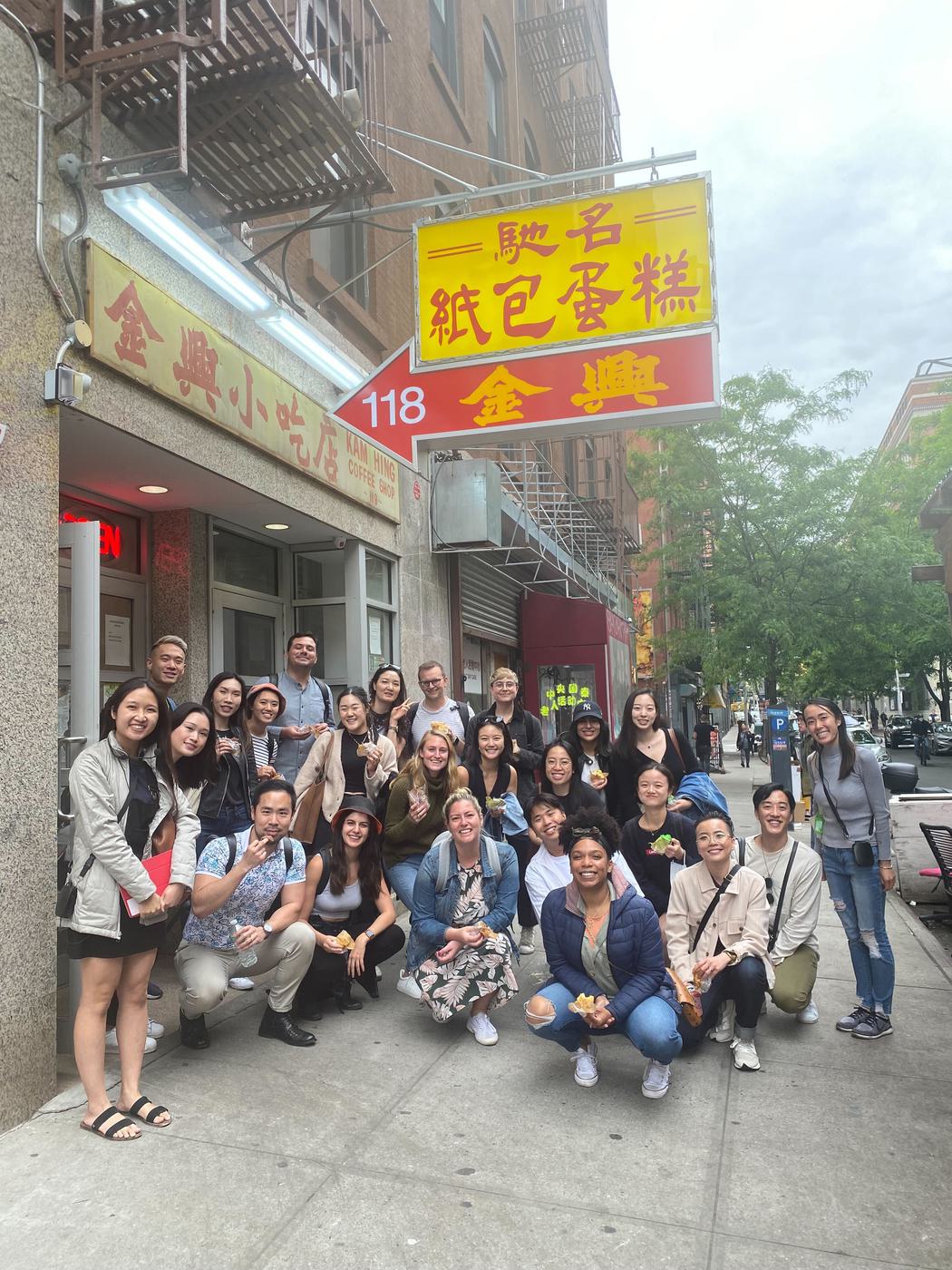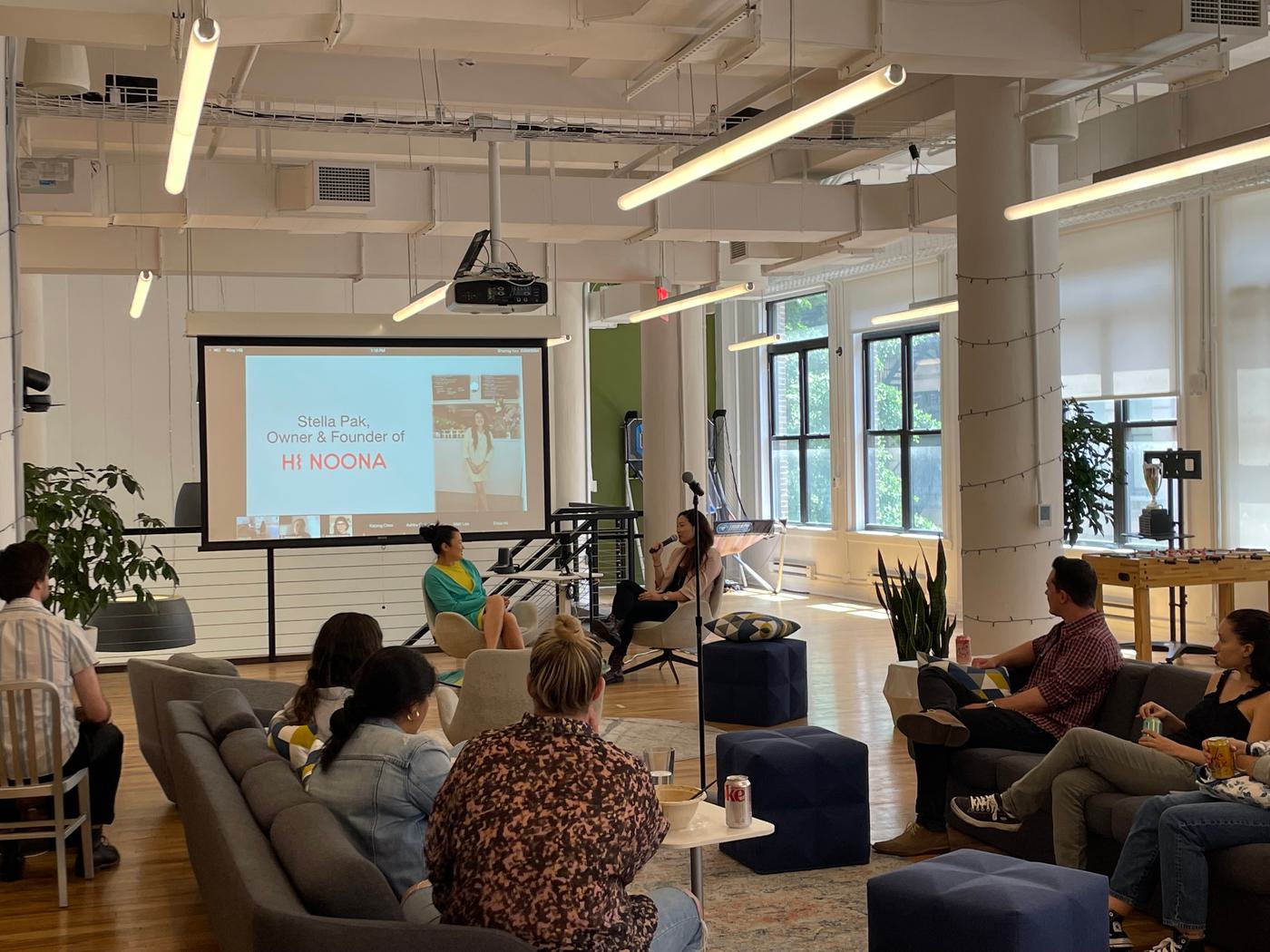 Finding balance during Mental Health Awareness Month
Sometimes, it helps to be reminded that it's okay to take a step back and take time for yourself. Sarah Malavenda, licensed psychotherapist and co-founder of Samata Health, led a session for our team focused on finding balance and avoiding burnout. At Alloy, we prioritize the mental health of our employees and offer four free therapy sessions by Samata Health to provide an extra outlet for our employees.
Learning how to stop harassment with bystander training
We've all been there. You're at a bar, and you see someone coming on a little bit too strongly to a person sitting alone, or maybe you witness someone getting heckled on the street. Or perhaps you notice someone getting talked down to during meetings at work. Harassment can take a lot of forms and regularly targets marginalized groups of people the most.
We hosted a bystander training led by Right to Be to teach employees how to stop harassment with a set of simple and safe tactics Right to Be calls "the 5Ds." The goal of the Right to Be training was to empower our employees with the resources they need to take care of themselves and others, because all people have the right to be who they are without fear of harassment.
Next month will be another packed month for us as well as we celebrate LGBTQ+ pride month and Juneteenth! Stay tuned to our blog for more DEI news.