Alloy + Prove: partnering to provide phone-centric identity solutions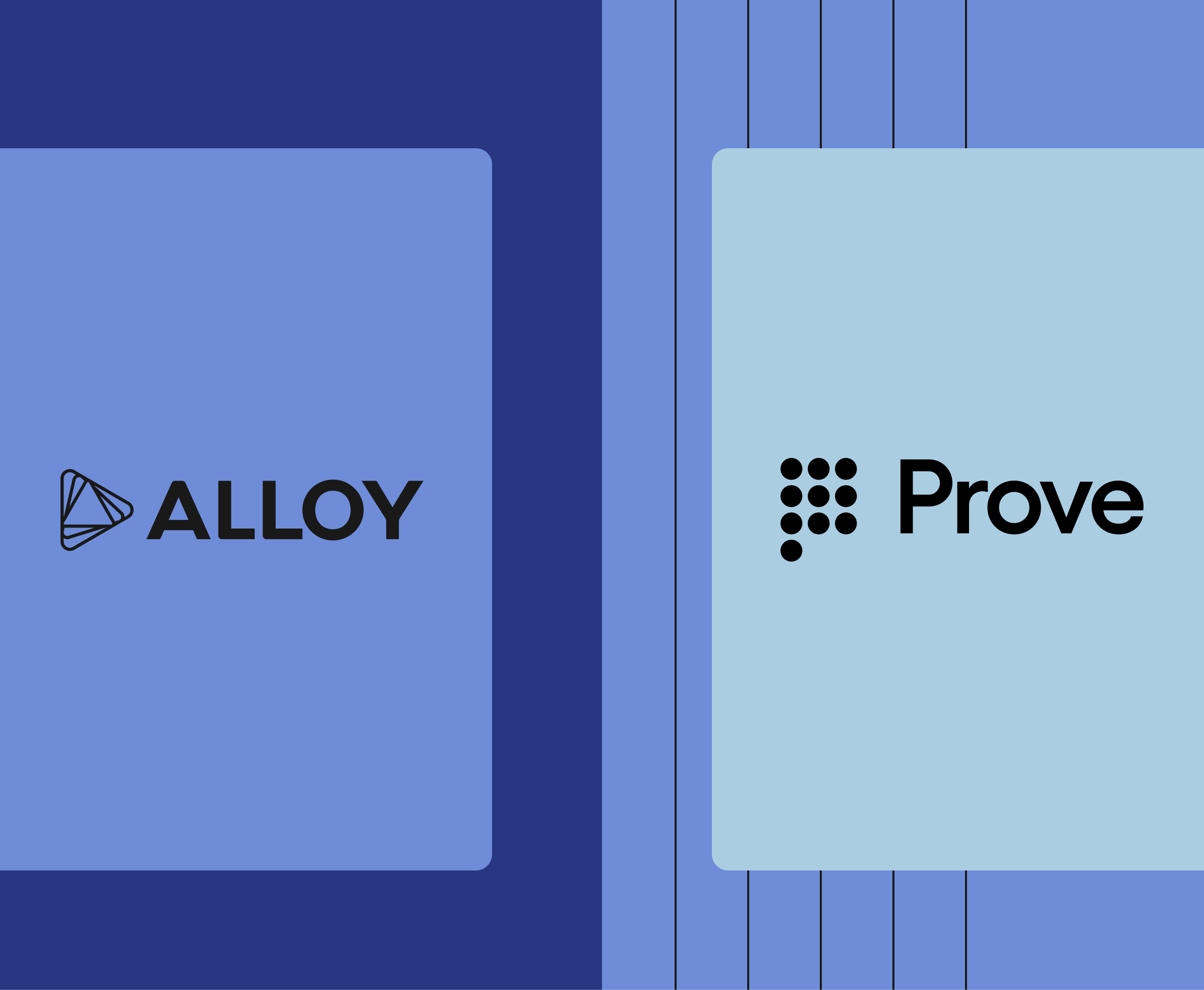 We're excited to announce an official partnership with Prove, a leader in phone-centric digital identity solutions, to enable financial institutions to verify and authenticate their customers.
By integrating with Prove, Alloy's clients will be able to enhance their new customer onboarding and existing customer engagement without sacrificing security or customer experience. Prove's Pre-FillTM onboarding solution allows for expedited account opening by auto-filling the customer's application with verified information, ultimately saving the customer time while reducing fraud and risk for the financial institution. Alloy's integration with Prove will also enable clients to verify their customers' identities by using Prove's IdentityTM solution, with optional KYC included.
Existing Alloy clients and potential new clients that already leverage Prove for their onboarding and identity needs can now incorporate the Prove solutions into their current Alloy environment. Soon clients will be able to leverage white-labeled UX for Prove's Pre-FillTM Solution and Mobile AuthTM API.
As the leading Identity Decision Platform (IDP), Alloy is committed to helping financial institutions deploy seamless and secure digital experiences, ultimately helping to eliminate manual processes while providing a holistic picture of a person's digital identity. Alloy's new partnership with Prove exemplifies this mission, as both companies are equally as passionate about mitigating fraud and creating a best-in-class customer experience.
Catch the full release here.