Alloy and nCino team up to create a seamless experience for financial institutions and their clients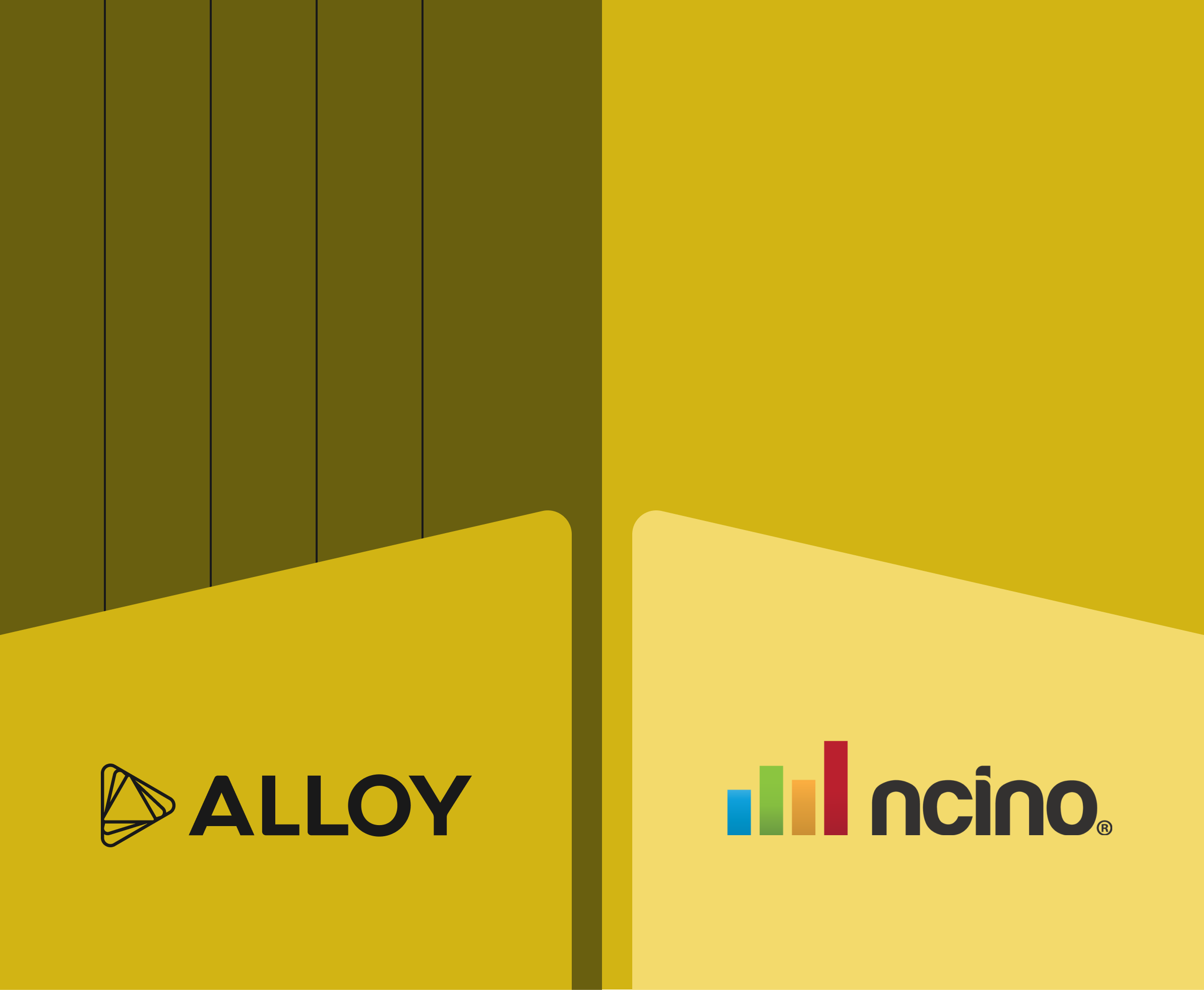 We're proud to launch a new partnership with nCino, a provider of cloud-based banking solutions, to provide a smooth onboarding experience for their clients.
"Each year, more and more financial institutions prioritize digital account opening and mobile banking to meet consumer expectations for speed and convenience," said Brian Bender, VP of Strategic Alliances at Alloy. "With the increase in volume of online applications it is important that FIs think critically about the types of fraud they'll encounter and proactively work to protect themselves. We're thrilled to be partnering with nCino to provide financial institutions with a flexible and transparent solution, allowing them to onboard their customers in a secure and seamless way."
"The demand for cloud technology continues to be a top priority in financial services. This strategic partnership between nCino and Alloy allows financial institutions to tap into a data marketplace, make more informed identity decisions, increase automation, and reduce fraud," said Petra Sheaffer, Head of Global Partnerships at nCino. "We're excited to grow our partnership with Alloy and bring true digital transformation through intelligent automation into every part of a financial institution."
Since its founding in 2011, nCino has worked to solve inefficient and time-consuming processes in the banking industry. The nCino Bank Operating System® empowers financial institutions with scalable technology to help them achieve revenue growth, greater efficiency, cost savings and regulatory compliance. By teaming up with Alloy, nCino will continue helping digitally-focused financial institutions make better identity and risk decisions about their customers.
Alloy's dynamic identity decisioning platform provides access to more than 120 data sources to help deliver best-in-class digital experience by optimizing customer onboarding, transaction monitoring and credit underwriting, all while mitigating fraud and reducing compliance costs.
Check out nCino in Alloy's partner center.