Former Alloy solutions architect Carmen Perez on launching her own fintech company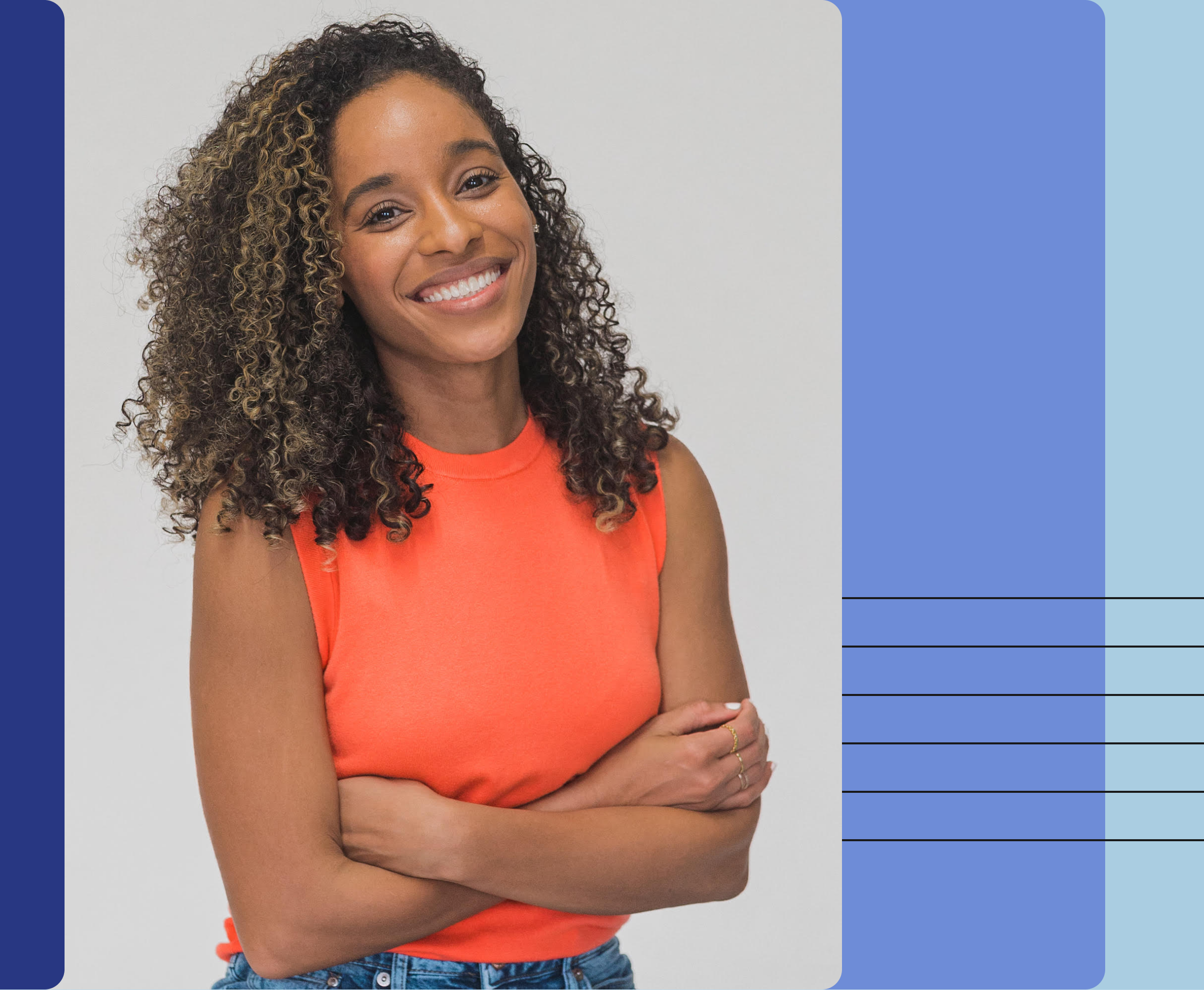 A little over a year ago, Carmen Perez joined Alloy as a solutions architect. In the short time that she was at Alloy, she made a huge impact by helping our clients seamlessly integrate with our products. As she prepares for the next chapter of her career, which includes launching a fintech company of her own, we sat down with her to learn more about her new company and her experience working at Alloy.
I'm sad to hear you're leaving Alloy, but I know it's for a really awesome reason! Can you tell us a little bit about your next adventure?
My next adventure is all about making money management easier for millennials and gen-z. I am building a social budgeting platform called Budget Better to help people save more, prioritize financial goals more effectively, and connect with like-minded individuals. Users on the platform can share their financial wins, ask questions, and really benefit from the collective wisdom of a community of their peers on the dos and don'ts when it comes to money.
What made you decide to branch out and start building your own company?
I've already been deeply passionate about helping others with their finances because, at one point, I needed help with mine. My personal money journey made me feel very alone and isolated, so I wanted to create a platform for people to not only get better with money but feel the support of a community as well. I had $57k of debt and had no solid plan for how to pay it all off or people to talk to about my money situation, and that's how Budget Better and the idea for branching out on my own all came about.
I saw that Budget Better is now part of the Techstars portfolio. How was that application process, and why did you choose to look into Techstars for Budget Better in the first place?
Before joining Alloy, I applied to Techstars in the past, and I also knew of two different founders that went through the program and had nothing but great things to say about their experience, so I kept it moving and wasn't deterred by a no. Fast forward over a year later, I finally got the "Hey, you're in the review pipeline" email from them, and from what I can remember, there were roughly three or four rounds of interviews, with the last interview being a panel pitch with over five people and Q&A.
I looked into Techstars for several reasons, the biggest being the mentorship and access to lived experience and guidance. You can learn plenty of things from textbooks, but lived experience from another founder (all the good, the bad, the ugly) usually isn't one of them, especially those that failed.
You thanked Alloy's leadership team in your tweet announcing the exciting news. Can you share a bit about how Tommy, Laura, and Charles supported you as you were creating Budget Better?
Well, at first, I wasn't sure how that would go down because I was an employee telling them, "Hey, I'm leaving to start my own company." I shouldn't have ever second-guessed this, but because of my time in traditional finance, generally, when someone quits, it's not always the warmest and sincere goodbye or congrats. Alloy's leadership team completely blew me away with their response.
Alloy has been one of the best companies I have ever worked at in my career, and in large part, that is because of the leadership team and the culture they have helped create and shape. They truly practice what they preach, and as soon as I told them, they couldn't have been happier for me. I met with all of them to get some parting advice and wisdom for this next chapter of my journey and was amazed at their willingness to share and keep in touch.
How has your experience working at Alloy impacted the way you thought about building a fintech company?
I've gotten the chance to interact with several startups at Alloy. I have seen firsthand some of the cool things they are building to make banking more accessible to our society's underbanked and unbanked populations. These incredibly inspiring startups, coupled with the culture Alloy's leadership team has built, have shown me what great company culture looks like and has given me a playbook for how I think about creating my own company and culture.
While you've been at Alloy, you've doubled as a personal finance blogger for Make Real Cents in your free time. Why did you start that blog? Can we still expect awesome Make Real Cents content as you launch Budget Better?
I started the blog because, at one point in time, I really struggled with my personal finances and wanted to document my journey for others to learn from. I had $57k of debt and felt like I had no one to talk to about the stress I felt when trying to pay it all off. What started as a way to educate people about my own journey eventually turned into a personal finance platform to educate the masses.
Now I find myself primarily on Instagram giving small bite-sized pieces of personal finance content to my community, but Make Real Cents will continue to be a resource for individuals who need help getting started.
What will you miss most about working at Alloy?
Everyone I've had the honor of meeting/working with at Alloy and all of the amusing slack channels we have, especially the dog channel where we all show pictures of our pups and the small life joys channel.
Do you have a favorite memory from your time at Alloy?
Having a good laugh with some of Alloy's amazing clients on calls and meeting everyone in person for the first time at the company retreat. I had a blast getting to play basketball with folks from all departments. Even though I was extremely sore the next day, it was a great way to connect with folks after a year of the pandemic.
We look forward to cheering Carmen and Budget Better on from the sidelines!