Employee Spotlight: John Wagner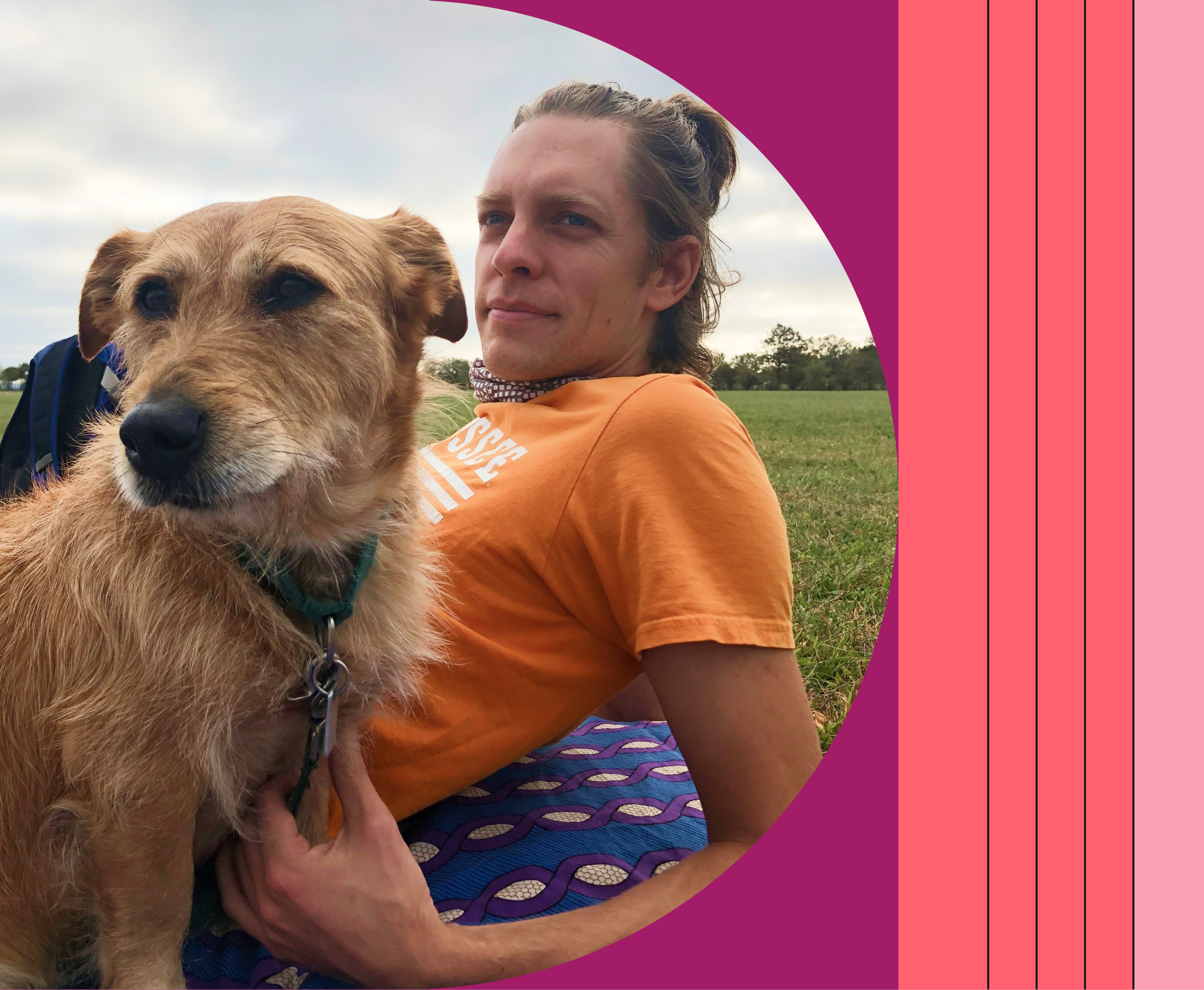 Learn more about Alloy's Legal Counsel, John Wagner, who shares his experience transitioning from a top law firm to taking his talents in-house.
John is a legal counsel at Alloy, focused on commercial contracts, product counseling, compliance and other legal initiatives. John joined Alloy after 5+ years of big law corporate and financial regulatory practice.
What's the difference between working at a law firm and a startup?

I've experienced a few key differences between working at a law firm and a startup:
The culture at Alloy has exceeded any expectations I had, and I've really enjoyed working with colleagues across the company and the work/life balance that Alloy offers.
At Alloy, I can set my priorities on a daily and weekly basis, and I have a good amount of input in helping to develop the legal department's broader agenda. I really enjoy having control over the work I am doing and when I will be doing it.
Related to having control over priorities, I feel a very strong sense of ownership over projects I contribute to. I have the opportunity to see projects through to the end, including their impact on Alloy.
One key similarity is the sophistication of the work and the counterparties I interact with. One hesitation I had when leaving the law firm world was whether I would be bored by my work in-house, or otherwise feel that I couldn't practice to the full extent of my ability. I've been relieved to see that this has certainly not been an issue!
What does your day-to-day look like at Alloy?
My day-to-day involves working with many functional teams within Alloy and advising across a range of legal, regulatory and business matters. I regularly review and negotiate commercial contracts with prospective clients, partners, and other counterparties, coordinating with sales, client success, finance, business operations and other Alloy teams. The legal team also continuously works to improve our contracting process to deliver better, more efficient outcomes while keeping pace with Alloy's growth and scaling.
I speak with colleagues from our product, engineering and data teams just about every day on product development, operations and compliance questions. These conversations are incredibly helpful in allowing me to learn more about our products and spot potential issues and areas for improvement.
I also allot a significant portion of my workday to more strategic projects – this includes legal-driven initiatives, transactions such as equity financings, and other corporate, compliance, business, legal and regulatory matters that arise.
What did you gain through taking your talents in-house?
I have really enjoyed the opportunity to try to become an expert in Alloy's business while advising across a wide range of legal and business topics. As a law firm associate, I was expected to focus on relatively defined areas of law and transaction types and often had a limited background in the product or business I was advising on.
When I joined Alloy, I was excited to work with colleagues across the company and learn about their work — my interactions with non-legal colleagues have been even more extensive than I had hoped for. Developing the ability to advise colleagues in very different roles at Alloy has been a learning experience, and very rewarding.
For instance, the legal and business teams may approach a common problem with their own background and terminology. The legal team will need to understand each team's perspective and internal language before developing our viewpoint and effectively communicating advice back to other teams. I have also become more comfortable diving into new areas of law, building a general understanding, and deciding when outside counsel support is needed.
What about Alloy motivates you?
My top motivator at Alloy is my colleagues. Everyone I've worked with has been remarkably welcoming, enthusiastic and impressive in their respective roles. It is really fun to work at a company with a great culture and workplace vibes, and where every team is performing at such a high level.
It all contributes to the strong sense that we are building something special as a team. The team environment sets the stage to be motivated to find ways to solve legal and operational challenges as Alloy continues to grow and scale. The company is constantly growing and evolving, and trying to stay ahead of the curve from a legal perspective is a fun challenge.

Alloy is hiring!
Alloy's legal team is growing fast. We're hiring for a General Counsel, Associate Legal Counsel, and Contracts Manager.