Employee Spotlight: Casey Hekker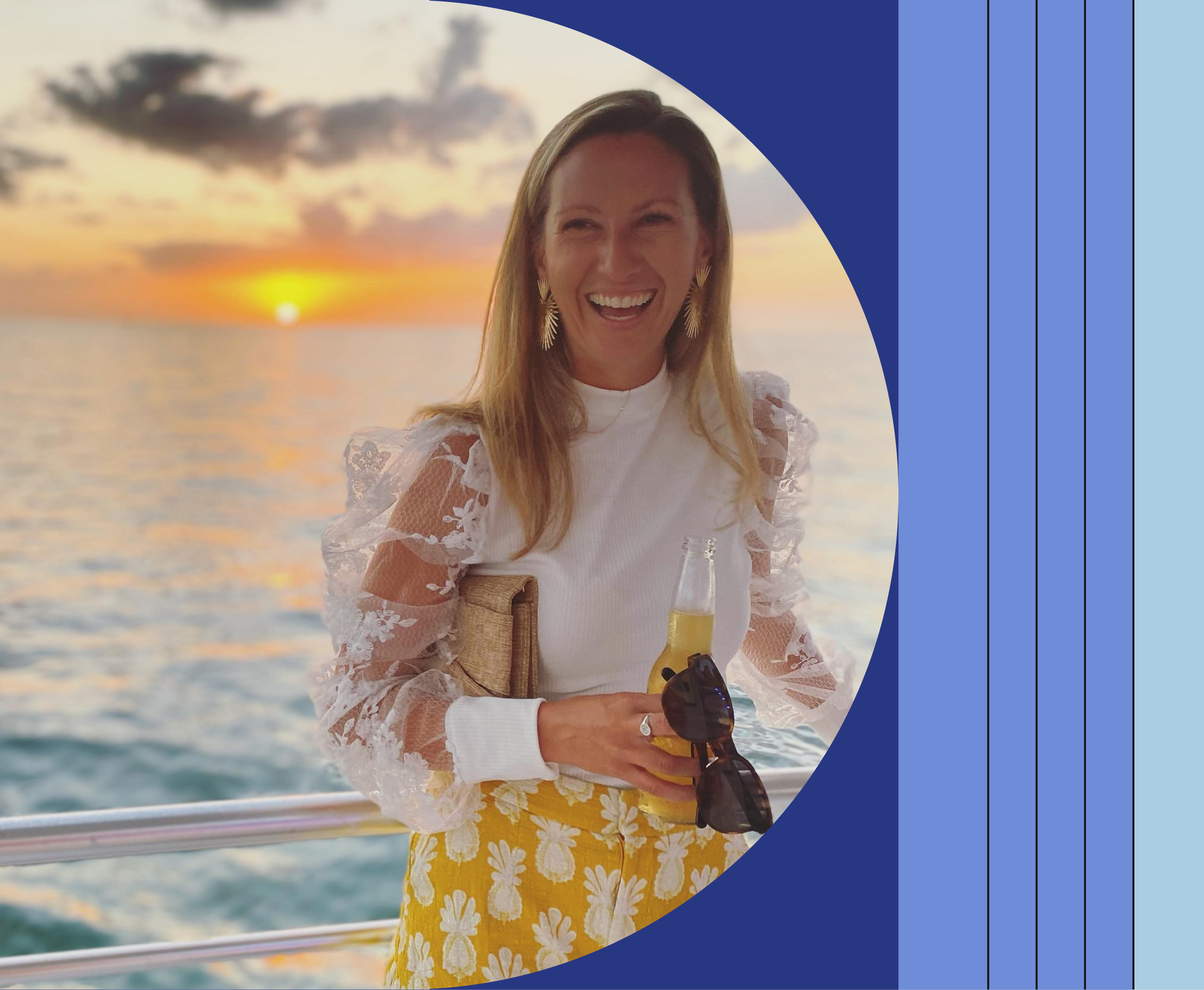 To kick off a new exciting year at Alloy, we have the pleasure of interviewing one of our Client Success Managers, Casey Hekker! Casey has been at Alloy for 1.5 years, with a total of 8 years of experience in client success and services. During this time, she has become an expert in talent development, optimizing operational efficiencies and achieving customer satisfaction.
Tell me about a day in the life as a Client Success Manager at Alloy?

With how quickly our company and our client base are growing, there is a lot to get done in a day! Before diving into emails, I start my day by going for a walk to get coffee and dressing up in "real clothes," even when working from home. I feel way more productive changing out of my pajamas and putting on a dress with bright, colorful earrings that translate well over Zoom calls. The majority of my day is spent on video calls talking to clients, so I like to have statement outfits which usually become the starter conversation of most of my calls.
Once I have my earrings on, I do a quick scan of emails to see if anything urgent has come in and prioritize my tasks before my calls start. I typically have 4-5 client calls each day, consisting of answering Alloy questions, teaching clients about a new product or feature we have, or generally chatting with them and seeing what I can do to make their jobs easier. The main goal of being a CSM is to manage and grow the relationships with the clients, so the status calls are a great way for them to get to know me and see that I'm a real person who understands their needs and can help them achieve their company goals.
I also spend my time planning for strategic business reviews, ensuring workflow performance looks okay, identifying certain gaps there might be within processes and making sure that I'm learning about my clients' KPIs to introduce new use cases. Outside of working with clients, I collaborate with a lot of internal teams such as Sales, Solutions, Product, Data, and Engineering to provide them with client feedback, submit feature requests and figure out how we can all work together to keep improving and growing our products.
What types of clients do you work with?
I work with a wide variety of clients, ranging from traditional and community banks to credit unions and growing fintechs. What I've found while learning about all of my clients is how much potential there is within Alloy, and the fintech industry as a whole.
During the start of the pandemic, we found that some of our community banks and credit unions did not have a way to automate their approvals. They were truly "risking their lives" to go into their branches with masks and gloves on to protect themselves against COVID while physically sanitizing the documents to review driver's licenses, social security cards and various bits of paperwork to prove that an applicant was actually a real person and not a fraudster attempting to open an account. I really enjoy learning how and why clients have chosen to use Alloy, and hearing about the tangible ways it's helped them — no longer having to go into the office and look through and sanitize real documents during the pandemic.
When you came to Alloy, you were new to fintech. How has it been learning a new industry?
I was previously at an Adtech company that focused on fighting online advertising fraud, so I was interested in pivoting to a company focused on online banking fraud. I knew very little about fintech before coming to Alloy; however, when I was interviewing with Alloy in 2020, I had unfortunately gotten my identity stolen. Someone opened up two bank accounts using my information, spending close to $8,000 in my name. It was a disaster to figure out how it happened and how to prove that this new debt was not actually mine.
After a 300 point drop to my credit score, a police report and a lot of paperwork later, I was able to rectify everything and use it as a not-so-serendipitous story to tell to my interviewers at Alloy, showing them how much I understood the value of KYC. It was an unfortunate situation, but it became a good story to tell during my interview and now working with clients to let them know just how important this industry is.
I've since realized that banking fraud is ever-evolving, and there is so much risk associated with individuals and banks when onboarding new clients. I'm very happy to be at Alloy and help my clients mitigate that type of risk - I certainly don't want others to go through the agony caused by a stolen identity that I learned about firsthand!
What about Alloy motivates you?
There are a lot of amazing things about this company, and I am so fortunate to have been introduced to Alloy when I was starting my job search nearly two years ago. First and foremost, everyone at Alloy is incredibly smart, and being able to learn from my colleagues (even while mainly working remote) has taught me more than I thought possible since I started working here.
In the year and a half since I've been here, we have achieved so much! We hit unicorn status with our most recent round of funding, onboarded many new clients, created new products, gotten invaluable client feedback, opened a new office — the list can go on for a while. It's been exciting to see how quickly the company has grown. At the same time, awesome new people in the door and it is great to see how involved our leadership team is with inclusion and enabling everyone to do their best work.
What do you want to see happen next on your team? What projects are you working on?
I was recently promoted to a Senior Client Success Manager, so I'm excited to see how this role evolves on my team and helps me grow at Alloy. Our team has doubled in size so quickly and the amount of growth potential that we have is super exciting. I'm looking forward to figuring out more ways that we can help our clients and expand our relationships with them, while also working on our career growth.
Outside of my CSM work, I'm on the Diversity, Equity and Inclusion Committee, and another Alloy friend on the committee and I have created our "Good News Friday" newsletter. One Friday per month, we send out an internal email that features, you guessed it, the good news that our colleagues share with us! We miss the in-person excitement of celebrating each other's fun personal lives outside of work, and wanted to find a way to share wedding announcements, new babies, new homes, achievements, and other wins in people's lives that they may not have been able to share otherwise. It makes us really happy to have created this newsletter, and we think that the rest of the team likes to see these happy moments in our friends' lives.