Alloy named 24th fastest-growing North American tech company by Deloitte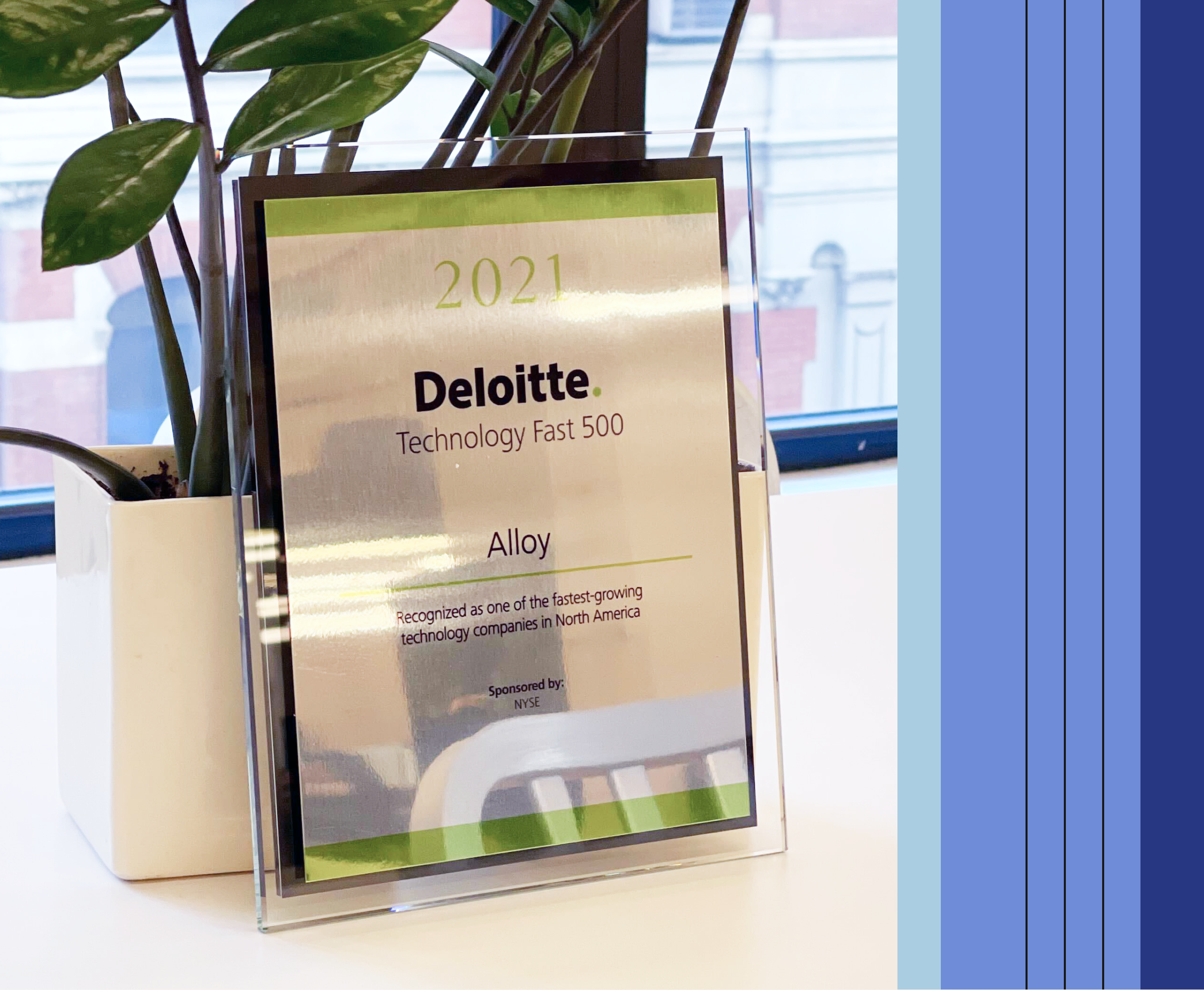 It's been an exciting past few months at Alloy. In September, we announced our Series C funding, and in October, we launched our newest product, Credit Underwriting. The good news keeps on rolling in this month! Deloitte named Alloy as number 24 on their annual North America Technology Fast 500 list.
For 27 years, Deloitte has honored North America's most innovative and fastest-growing public and private technology companies in their Technology Fast 500 list. The winners are selected based on percentage fiscal year growth over three years.
At number 24, Alloy saw a 9,094% growth over the past three years. 2021 has been one milestone after another for Alloy. We launched two products, rebranded, and raised another round of funding. We started the year with 50 employees, and now we're over 170 (and still growing). And, we're not stopping there — we have even bigger plans for 2022. With our new funding, we are working to build out evolving identity profiles to give your financial institution a 360-degree view of your customers and enable more informed identity and risk decisions.
"I'm so proud of our team," said Tommy Nicholas, co-founder and CEO of Alloy. "They have all worked so hard over the last year to build on our momentum. The team continues to innovate as we build the first comprehensive identity decisioning platform available on the market and this award from Deloitte confirms that we are on the right track."
To see the full Technology Fast 500 list, click here.