Alloy launches Credit Underwriting to enable smart and safe credit decisions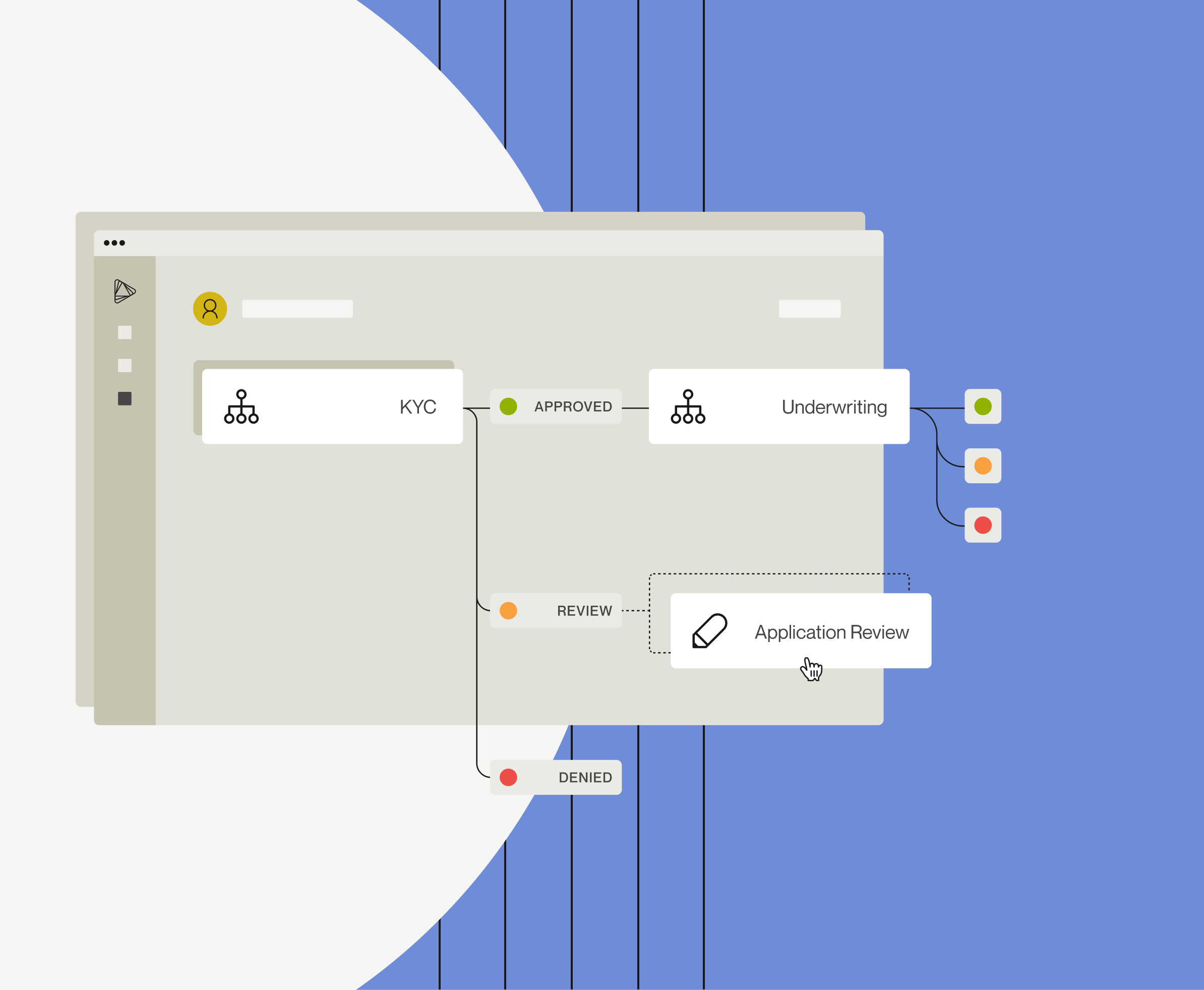 Alloy is expanding our identity decisioning platform once again: now offering Alloy Credit Underwriting to enable financial institutions (FIs) to make faster, smarter credit decisions while reducing risk for their businesses. This is our next step towards creating a robust platform where financial institutions can make all of their identity and risk decisions.
Alloy already offers best-in-class KYC and fraud detection with 120+ data sources to verify identities and prevent fraud. Now we're adding powerful credit decisioning, improving clients credit application process exponentially - both for their operations and for their customer experience.
Following our recent funding announcement, this is the next step in deepening our ability to help clients make fraud and risk decisions throughout the customer lifecycle. We will continue to develop our existing products, finding even more powerful ways to enable our clients to collect data to build out a customer identity profile and to act on their customer data from onboarding and beyond.
How it works
Alloy Credit Underwriting enables clients to transform their credit policies into clean and configurable workflows. Alloy's API allows clients to pull in their customer information, credit bureau data and other alternative underwriting data through a single point of integration, providing a more detailed view of the applicant.
Decisions can be made using a client's imported custom models or clients can build anything from basic workflows to complex matrix models right within Alloy. They can also connect their entire application process into a single journey and manage multi-step processes with a single endpoint to simplify linking several workflows based on their outcomes. No matter how complex the knockout rules, applicant tiering or APR calculations are, our workflows can support them and make them easy to manage. Multiple products? No problem. There are distinct applications for each one.

Why it's awesome
Credit Underwriting is even more powerful as part of Alloy's Identity Decisioning Platform, which puts the essential risk and identity processes in one central system. This reduces operational friction caused by running onboarding and credit processes in different systems and puts customer information in one dashboard for better insights.
In addition, Alloy's data integrations with the three credit bureaus and alternative credit products provide a deeper picture of the applicant, allowing clients to offer financial products and services to more people with less risk. For example, if an applicant has a thin credit file, their credit score may not be high enough to qualify for a credit offering; however, looking at cash flow data might show that they would be a good candidate for the offer.
Policies can be optimized with fast testing and iteration that doesn't require coding. Alloy supports A/B testing to identify workflow improvements as well as a What-If Analysis feature that allows clients to backtest and see the impact of workflow changes before they commit to them. And version controls mean that all changes are tracked and can be reverted.
We are only scratching the surface of what Credit Underwriting - and the full Alloy platform - has to offer. With the addition of Credit Underwriting, we are one step closer to fulfilling our mission of helping financial companies deploy safe and seamless digital customer experiences.