Employee Spotlight: Kenny Vargas
Highlighting Alloy's parental leave benefit through the eyes of our Manager of Corporate Technology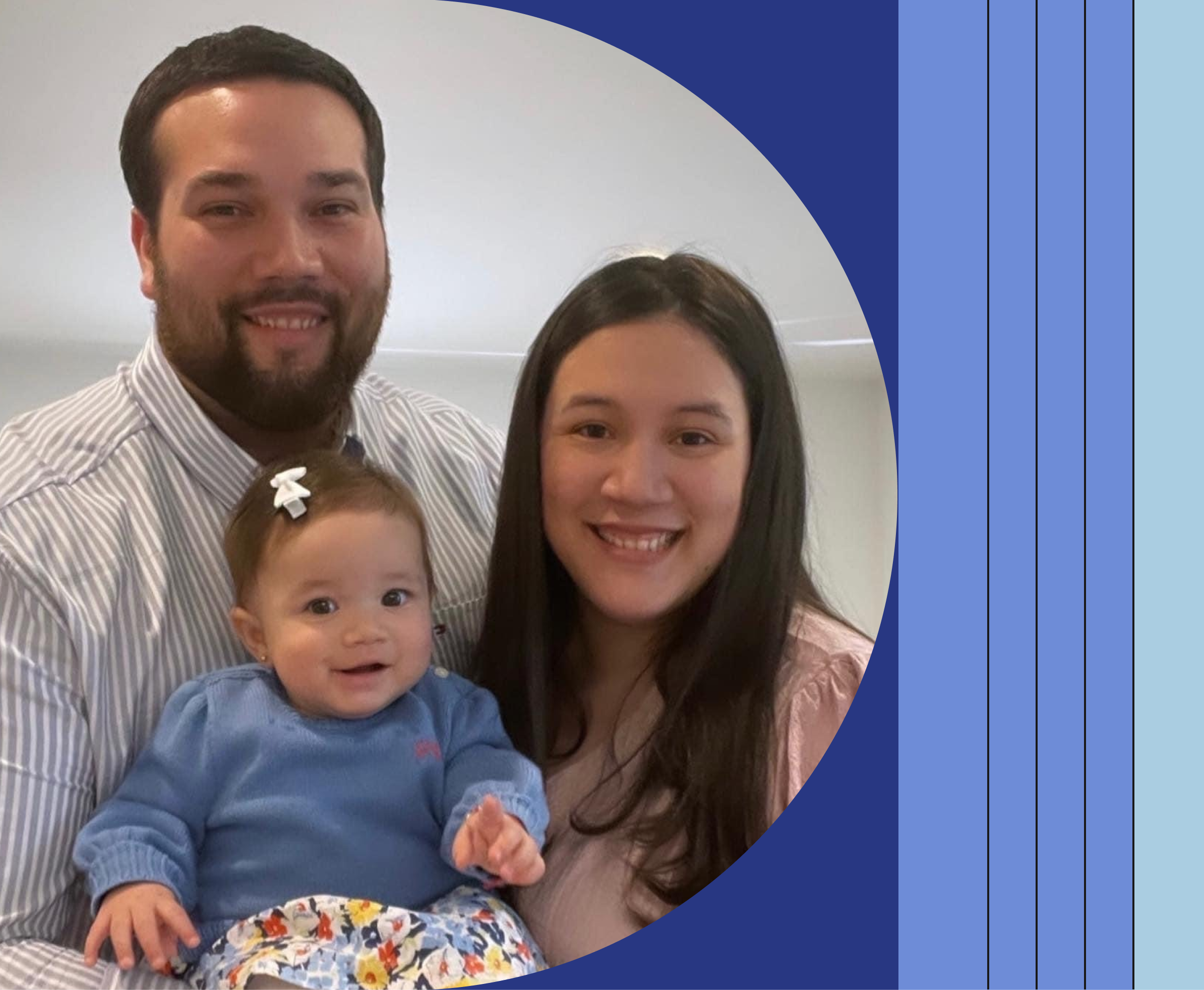 Kenny Vargas has been at Alloy for over a year as a Manager of Corporate Technology. He is an experienced IT professional responsible for managing IT systems and services within organizations and providing white-glove support to teams. While Kenny has been doing great work for us at Alloy, he recently had a baby! Alloy has a great parental leave benefit - 16 weeks paid for primary and secondary caregivers. For our latest installment of our Employee Spotlight series, I talked to Kenny about how he juggles working at Alloy and being a new father.
Can you tell us a bit about yourself?
I'm a proud Marine Corp veteran. Before joining the Marines, I lived in Puerto Rico my whole life. I come from a large family. My mother is one of nine, and my father is one of four - you can only imagine how many cousins I have. Besides joining the Marines and pursuing a career in IT, being a dad has always been a dream of mine. In September of 2021, my wife and I welcomed our first daughter, Eleanor, aka Ellie. You see, I'm living my dream, and thankfully I can enjoy it because of Alloy.
Congratulations on becoming a parent! You recently took your 16-week parental leave. How was your time off?
Thank you so much! It was one of the best moments of my life and something I will forever cherish. Having the opportunity to spend time with my newborn for her first couple of months was amazing - sleepless nights and all, HA! Not only was I able to form a bond with my daughter, but I was also able to help and support my wife throughout her postpartum recovery.
I am fully aware of how fortunate I am to have been able to have the first couple of weeks off. I was able to experience some of Ellie's first milestones: her first smile, her first giggle, the first time she was able to grab a toy, her first doctor appointments… so many firsts. It may seem like little things to some, but to a parent, it is absolutely everything!
What were your favorite moments during your parental leave?
There are so many favorite moments I was able to experience! Believe it or not, those random 3:00 AM conversations I would have with my wife (sleep is nonexistent with a newborn) have made it to my favorite conversations list, HA! Honestly, just being able to hold Ellie and feel her little hands grip on my fingers was - is - my favorite.

In what ways were you able to find support through Alloy's parental leave?
First off, Alloy treating both primary and secondary caregivers equally is the best part of Alloy's parental leave. This allowed me to plan accordingly and coordinate with my wife on how we would take on this next chapter in our lives. In addition, having 16 weeks of parental gave me the flexibility that I needed to ensure we had adequate child care for when we returned to work.
How was your experience returning to work after your break?
I was very nervous to jump back in, but to my surprise, it felt as if I had never left (in a good way)! The team was very supportive and did a fantastic job helping me get back into the groove of things. I learned that balancing your work-life and family life as a new parent is challenging initially. However, when you have fantastic co-workers, and you work for a company like Alloy, it not only helps you with the transition but it also provides you with the support and comfort you find yourself needing.
Now that you're back, how does Alloy support you as a working dad?
Being a dad is truly remarkable, but it also comes with many new responsibilities. Having the flexibility to work from home or take a day off when necessary has helped me navigate some challenging situations. I've been able to support and take care of my daughter in ways that would have been very difficult to achieve in my prior working experiences.