Celebrating Pride at Alloy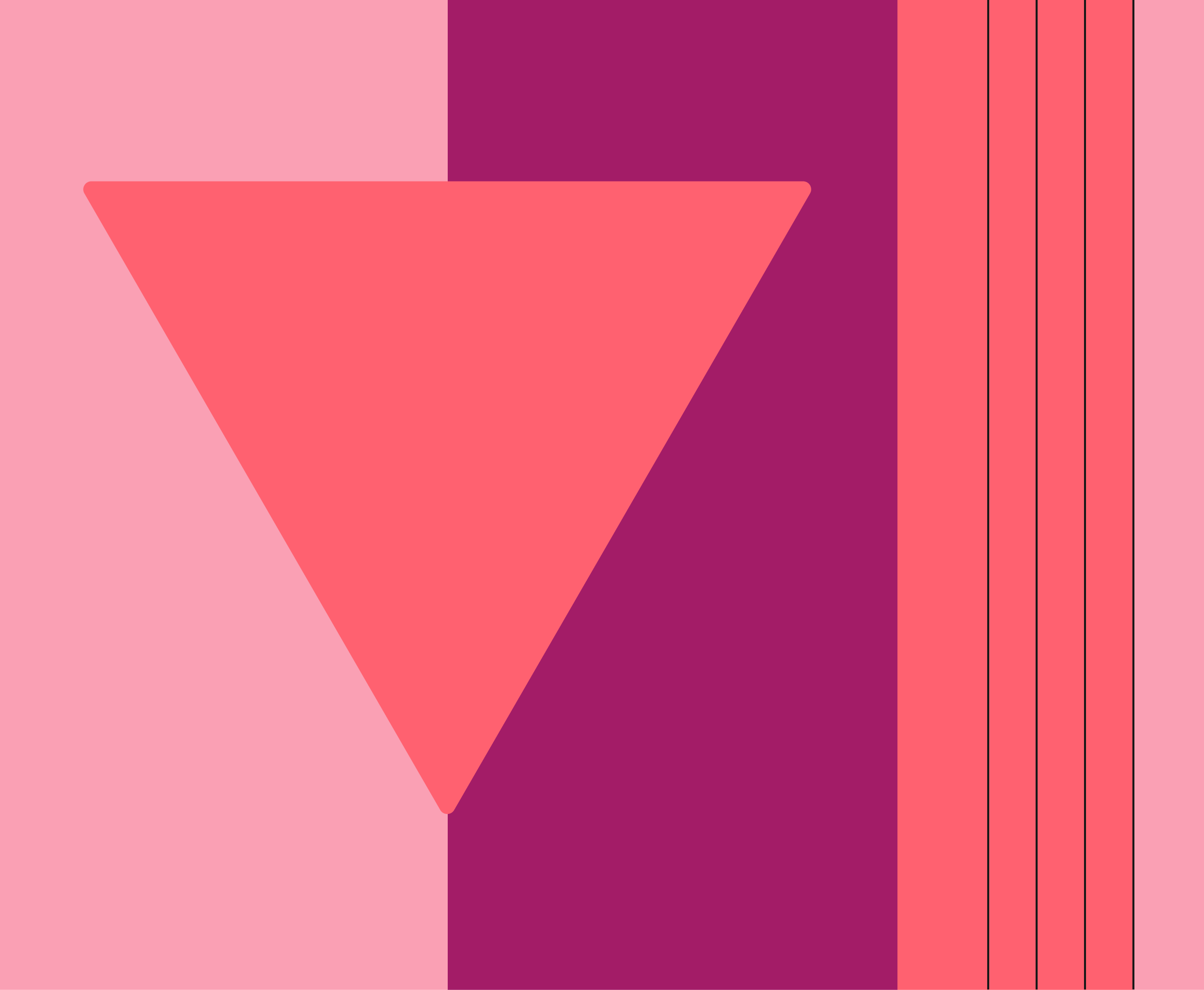 Throughout the month of June, many of our employees have been celebrating Pride month! Our team even took an outing to one of America's last-remaining lesbian bars, Henrietta Hudson. We caught up with a few of our LGBTQ+ employees to ask them how they celebrate Pride and learn more about the queer community at Alloy.
What does Pride month mean to you?
"Coming from a cultural background that views homosexuality as a sin or disease, it's a wonderful time to value the struggles our community has faced, and reflect on how far we've come as a society. Can't put it better than the term itself - it's a time to be proud."
"I grew up in an extremely liberal area, taking so many things for granted without realizing how lucky I was. It wasn't until I left my hometown that I felt the true importance of Pride. It went from just another fun local holiday to something precious, rare, and essential. I worked jobs where leadership didn't want to even mention Pride month for fear of controversy. I feel like all the things I learned in school growing up about the fight for same-sex love's acceptance have become so much more real to me as an adult. The fight isn't over. Pride is the absolutely essential reaffirmation that sexual diversity is natural, normal, and everywhere! Representation matters, and a visible, LOUD declaration of Pride is something we need over and over again, forever."
"Gay marriage in my home country (Hong Kong) is still not legal. Pride month is a reflection of how lucky we are to be living in the US. Everyone complains about the politics here, but neglect to remember how much worse it is elsewhere."
"Reverence for the sacrifices made by those who came before and the appreciation for the rights we now have today with a keen effort to fight for what we have and more!"
"It's a celebration of our entire community. When I first came out, I was afraid of what that would mean in my life. Today, I am so proud of who I am and grateful to be queer."
How will you celebrate pride this year?
"I will be volunteering at Youth Pride in NYC (and definitely grabbing a drink with the crew!)"
"Spending time with queer friends and community, and visiting my favorite bars in the west village -- Cubbyhole, Henrietta Hudson, and Stonewall!"
"With an iced coffee, of course."
"I work to stay active year-round participating in LGBTQ+ events. However, every pride I most look forward to the Queens Pride Parade in Jackson Heights- It's my favorite of the pride parades because it's more focused on the smaller localized community."
"I'll be volunteering at NYC Youth Pride this year! I'm hoping that I can see the waves of bright, confident, and diverse young youth people, and help them to have a safe, affirming space during this very special month. More young teenagers should feel confident and safe, and know that there's a community behind them and that equality matters as they grow up."
How do Alloy's leadership and people teams support its LGBTQ+ employees?
"Budget, spend, and execution. Our donation matching program is really great, too. Alloy matches charity donations up to $200 per year for every employee. I donated $200 to The Trevor Project and Alloy sent an extra $200 on my behalf."
"Alloy's leadership has been unconditionally supportive to LGBTQ+ employees. Their support and the genuine interest in making a diverse workspace allow employees to be empowered and truly be themselves. People team is always at the center of such support, by growing our LGBTQ representation, hosting fireside chats, organizing LGBTQ-themed activities."
"I love Alloy's LGBTQ+ slack channel, pride month celebrations, and every. single. DEI. initiative."
"The fact that the benefits are so human-oriented was a big green flag for me. Unlimited vacation for all employees, and covering the bulk of our health insurance premiums, is something that makes me feel the company leadership truly cares about people and their quality of life. Usually, kind people are kind in general. (And a company that is controlling and unkind in some ways will always be unkind in others!)"
What about Alloy's culture enticed you to work here?
Everyone was naturally inclusive and respectful -- there wasn't a forced feeling of needing to come off a certain way in order to seem "with it." I also thought it was unique that the majority of my interview process was focused on culture fit vs. fact-checking my resume to make sure I checked all the boxes off of a technical list of requirements. I was the 20-something-Nth hire, and now that we're nearly staffed at 300, I appreciate that it's still heavily prioritized.
"I had a long conversation with Edwina (our Head of International) about DEI, my story of serving in the Navy pre-and-during-Don't Ask Don't Tell, and my commitment to helping others. Edwina's INCREDIBLE reaction and interest in my story and how that related to Alloy's mission stood out to me."
"Alloy has a strong way of showcasing the importance of diversity. I strongly believe that diversity attracts diversity, and when I had interviewed at Alloy it was clear that there was representation at many different levels."
How would you describe the queer community at Alloy?
"Omnipresent and normal! The population at Alloy feels diverse in a way that reflects the real world. It reminds me of where I grew up, where it's so common to be "queer" that no one thinks twice."
"We are queer AF and a source of joy on a daily basis."
"Diverse, inclusive, and bound by a shared passion for iced coffee."
"Active and heavily involved in the queer community outside of work. This brings richness to the queer community here at work."
How can straight/cisgender allies support the LGBTQ+ community?
"Donations to just causes and taking action when the government refuses to."
"The fight for LGBTQ+ rights is ongoing -- be actively engaged. Show up in small ways, like sharing pronouns or correcting someone for using non-inclusive language. Show up in big ways by donating to LGBTQ+ organizations and writing your elected representatives when key issues are on the table. And above all, support, love and defend trans people <3."
"Build a Planet Cafe in every city (offer financial support), read more Judith Butler/queer lit (educate yourself), and attend queer events (celebrate the community)!"
"Listen sincerely and please for the love of god, vote."
"Be more involved in the politics and mindful of any anti-LGBTQ agendas or legislations. Also, remember that the stereotypical images don't represent the whole picture of diverse members of the LGBTQ community — Let's celebrate and accept with more open views."