Alloy and Stash team up to advance our shared mission of financial inclusion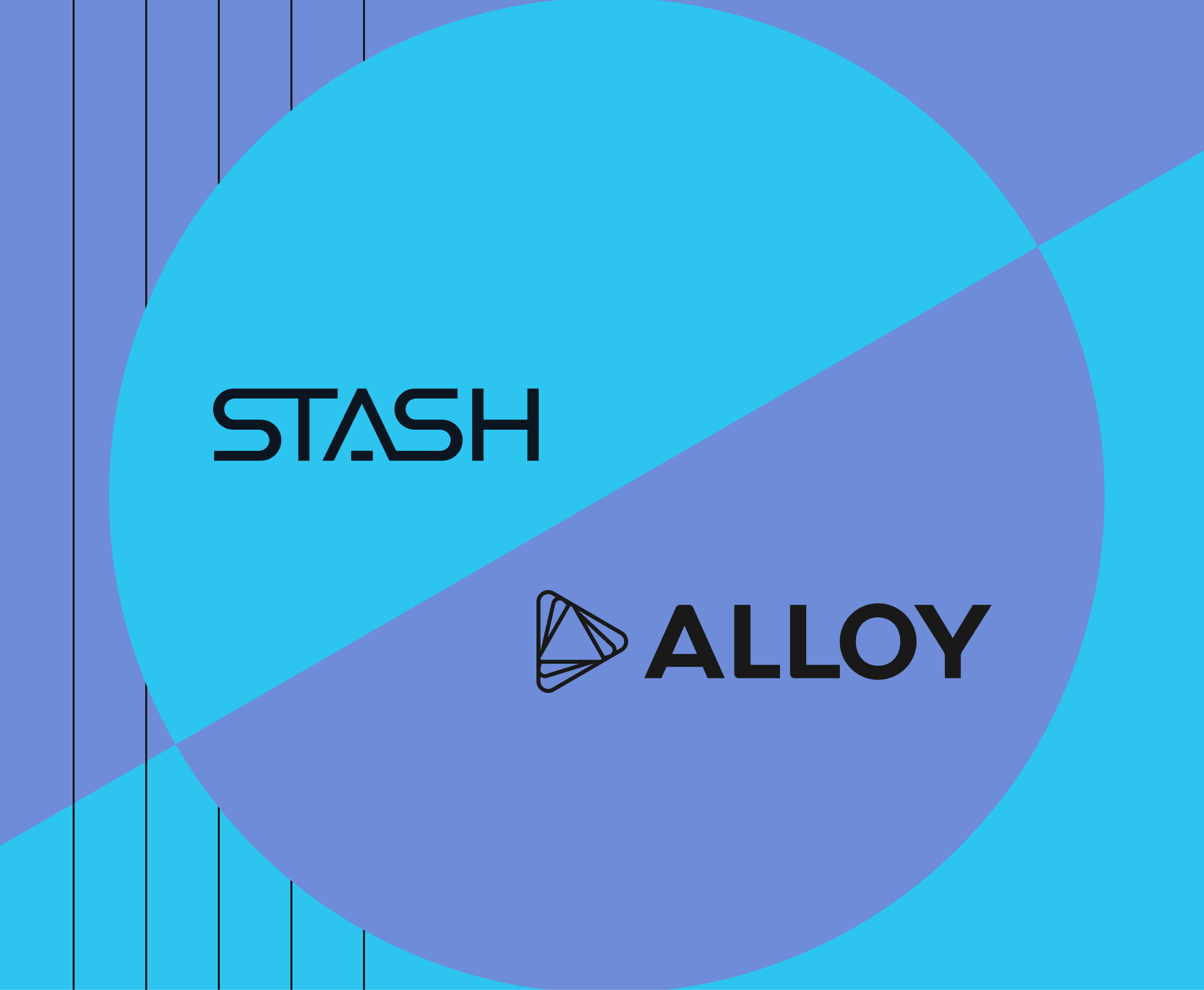 We're thrilled to announce that Alloy is teaming up with Stash to help launch their innovative new platform, Stash Core. Stash, the investing and banking app with more than 2M customers and nearly $3B in assets under management, just launched its new proprietary infrastructure platform, Stash Core. Alloy's Identity Decisioning Platform provides ongoing fraud monitoring to keep Stash's customers' assets secure.
A tale of two fintech companies
Stash first came to Alloy because they were looking to get all their AML and fraud transaction monitoring processes into one unified platform that would help lay the foundation for further innovation. Some of the selling points for Stash when they chose Alloy as their new partner was Alloy's flexibility and willingness to collaborate with them on product features that fit their specific needs, as well as Alloy's proven capabilities in onboarding.
As Stash implemented Alloy Ongoing Monitoring, our teams worked closely together to ensure the company had truly scalable fraud prevention. The focus of the company's team and their commitment to AML capabilities and fraud prevention has made them the ultimate thought partner as we continue to expand our real-time transaction decisioning and alerting capabilities.
To help Stash identify suspicious activity more quickly, we increased both the type and amount of insights and signals ingested to enable more accurate evaluations of each transaction. We also introduced functionality that seamlessly integrates the decisions made when reviewing cases in Alloy's platform with actions taken in client systems (in this case, Stash Core) to freeze or flag suspicious accounts.

Looking ahead
Stash's new Stash Core infrastructure platform will empower many more people to build long-term wealth. Alloy's technology architecture makes sure those assets stay secure. Through our continued partnership, we were not only able to support Stash, but we are building a better product for all of our clients—increasing innovation and financial inclusion across the industry.
To learn more, check out Stash's press release.
This content is for educational and informational purposes only. Nothing in this content should be construed as Investment, Tax, or Legal advice.