TIP: Scrapbooking About Your Child
By
|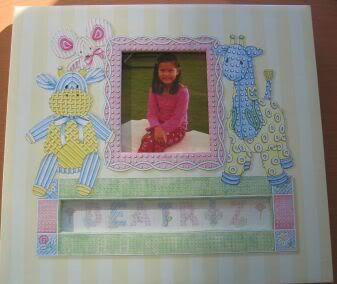 When it comes to creating an incredible scrapbook for your child, one consideration should guide you in your efforts. If you could have the most wonderful presentation of your childhood, what it is you would have wanted your parents to include?
Imagine all the details you'd want to know and the pictures you'd like to see. This is what you should do for your child.
If you feel overwhelmed at the thought of keeping up with your child's scrapbook, just remember that he or she won't care about elaborate accents or ingenious design. While these are nice enhancements, they shouldn't be the core of why you're creating pages for your child.
Note: Photo above shows my daughter's K&Co 12×12 Scrapbook Album.