Man Slams 8 Red Bulls, Has Heart Attack, Gets Pissed
By
|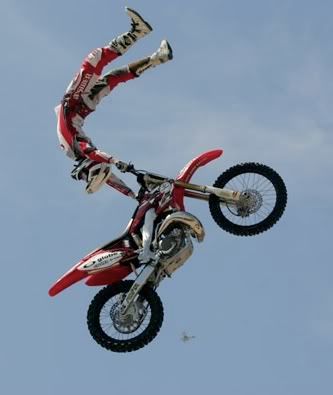 Where are my f*#@ing wings?!?
A 28-year-old motocross racer downed 8 Red Bulls in 5 hours to flood his body with adrenaline in the hopes of having a better shot at winning. Instead, he had a heart attack and nearly died.
Red Bull advises consumers not to drink more than two cans in a 24-hour period, but this kid routinely drank 4 a day – even when he felt sharp chest pangs. The young man has gone to the press with his tale, condemning Red Bull (yes) for not printing stronger warnings on their products' labels. Just think…he was this close to winning a Darwin Award!