10 Delicious Pistachio-Filled Recipes You Should Try Right Now
By
|
Pistachios are good for two things: snacking and flavoring ice cream. That is, until now.
According to new findings in a Spanish study, the healthy fats found in pistachios may actually help the body to process sugar in food easier, which is great news since pistachios are like, totally my favorite nut from the cashew family.
So, do as I say (and not as I do since I tend to eat an entire pistachio bag in one sitting) in order to successfully reap the delicious benefits of pistachios, and try out these pistachio-filled recipes this weekend. We promise you won't regret it!
Here are our top 10 favorite from around the web:
1. Pistachio Cranberry Cookies
Upgrade your classic cookie recipe with this fruit- and nut-filled version! via Taste of Home
Usually banana pudding is my fave, but I think after this I'll have to change my vote. via Joy the Baker
3. Pistachio-Crusted Chicken Tortas
As a vegetarian, I tend to steer clear of meat, but these chicken tortas leave me drooling! via Foxes Love Lemons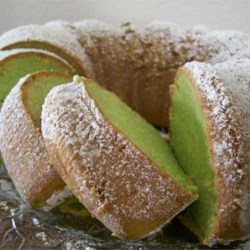 I don't think two pieces is enough for this sweet treat! via All Recipes
This decadent pasta dish would be the perfect meal for a dinner party, am I right? via Epicurious
And after that dinner party, make sure to leave room for this! via Brown-Eyed Baker
7. Coconut-Pistachio Meringues
These light-weight desserts are the perfect combination of flavors for a tropical treat. via Food and Wine
For the cookie lovers out there, these are the perfect fruity substitute! via Martha Stewart
9. Grilled Fig Sandwiches with Roasted Pistachio Pesto
The sandwich is the perfect meal for a veggie lover (like myself) — and the pesto sounds amazing! via Food Republic
10. Pistachio Butter
Peanut, almond and sunflower butter lovers, beware! This nut butter may just be the next best thing. via Coffee and Quinoa