10 Halloween Snacks So Healthy It's Spooky
By
|
Halloween is practically synonymous with binging be it on candy or booze. The holiday invokes spirits and also the holiday weight gain season. Thank ghosts we have the internet to give us great healthy recipes that are seasonally spooky enough to satisfy without turning us into the undead.
Here are 10 Healthy Halloween Snacks:
1) Cat Crudite & Dip via Spoonful. Raw veggies: try to come up with something healthier… You cant. Cat with an arched back: try to come up with something Halloweenier…You can't.
2) Or do the same with a creepy skeleton shape and white dip.
3) Ghostly Poached Pears via Wagdoll. These are darling, ghoulish and poached pears make me feel like a fancy Victorian ghost maiden.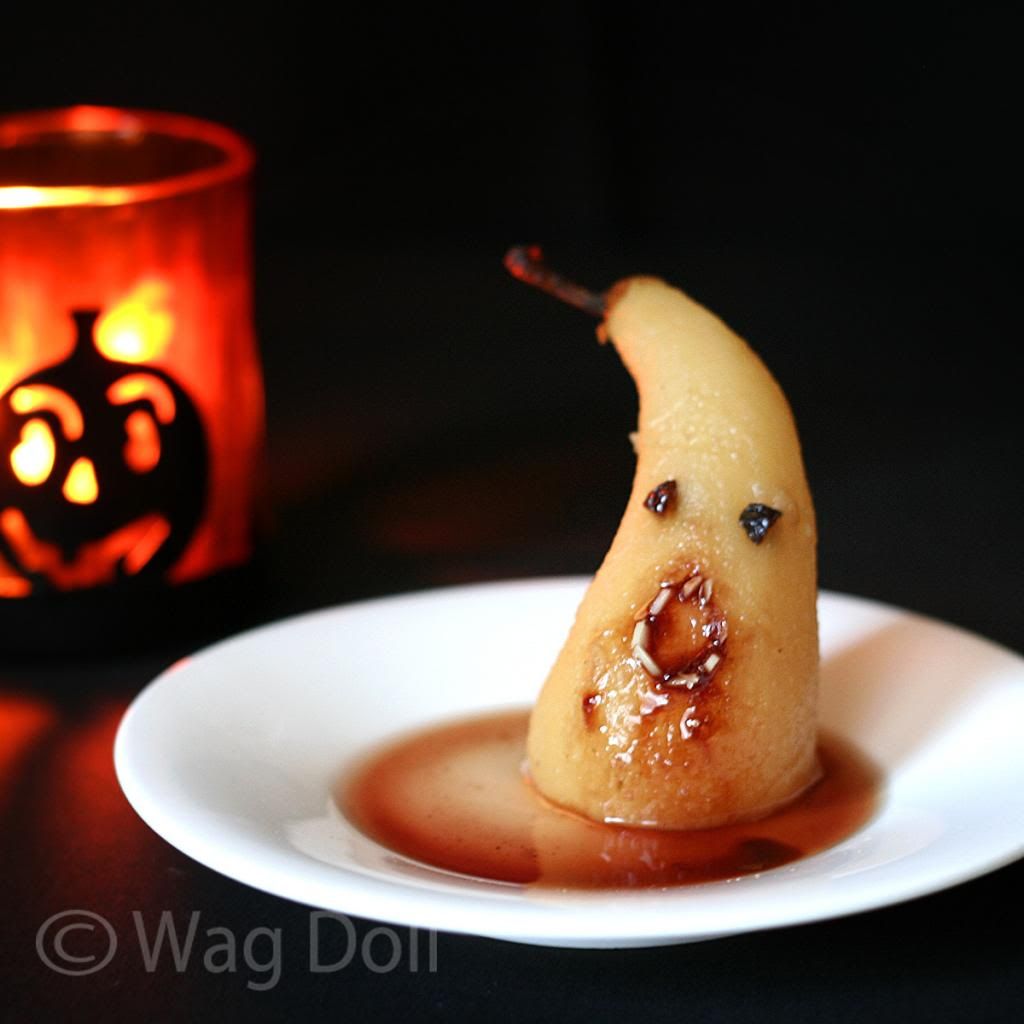 4 & 5) Clementine Pumpkins and Banana Ghosts– Peel clementines or mandarin oranges, use a bit of green apple for the stem. For the ghosts, use regular chocolate chips or raisins for mouths and mini chocolate chips for eyes. (Image via Pinterest)
6) Brown rice syrup caramel apples- via Keeping It Real. They're like caramel apples, but about a billion times cooler and better for your bod.
7) Melon Brain via Help Me Grow. Am I a weirdo because I immediately went "aww" as if this brain made of watermelon was a sloth wearing glasses or something?
8) Mummy Toast via Spaceships & Laser Beams. Here's what's really spooky: me. I also did the "awww" thing over these pieces of toast dressed up to look like mummies.
9) Bat Bites– via Fit Sugar. This bite sizes food sounds so tasty: it has cheese, poppy seeds, olives and blue corn tortilla chips. I wanted to make a joke using the word "batty" but I just couldn't.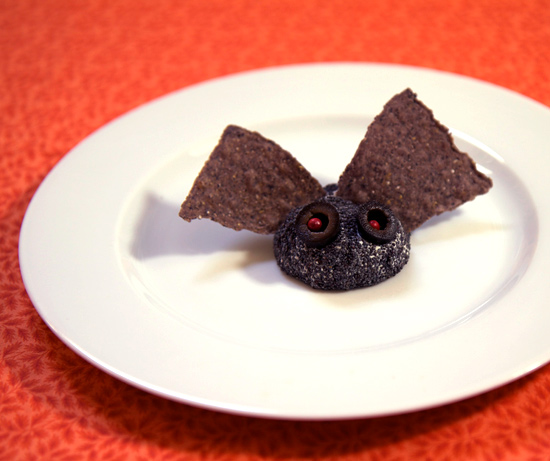 10) Candy Corn Popsicles via Full Belly Sisters. No added sugar, adorable and they don't taste anything like candy corn which is a wretched abomination.
Tell us your favorite way to have a spooky, happy and healthy halloween season.
Image via Shutterstock