Gift Guide: Perfect Gifts For The Healthy Eater In Your Life
By
|
Eating "right" has never been trendier. There are so many different ways to do it–be vegan or paleo or gluten-free, you can restrict yourself to bodily bliss. Cut out dairy and experience true salvation! Regardless of the actual benefits of being "healthy," chances are someone you know is at least a little pretentious about food. Though they can seem a little condescending, many seemingly obsessed healthy eaters just really really care about food and their bodies. It's a passion like anything else.
Finicky types aren't the easiest to shop for, standard food and booze gifts won't suffice because they're so goddamn thoughtful about what they cram in their mouths. Screw getting your foodie-friend a cookbook–they have the internet, dummy! Gift your friend with something fun and thoughtful. We have a few suggestions that may lead you to the perfect gift:
Shiitake Mushroom Log– Crunchy types and design freaks alike will go crazy for this. I legitimately hate mushrooms and I would go crazy if someone got me a gift this cool. Let your friend with ideas about food grow their own fungus! 

$29.95 at Williams Sonoma 
A monthly snack box– A monthly subscription is always a great way to ensure that the person your gifting is regularly reminded of how thoughtful and great you are at buying presents. You can do a beer-of-the-month deal or go the magazine subscription route, or you can be even cooler and get your health-nut friend a snack box subscription. We're big fans of Fancy Pants Food. Fancy Pants delivers expertly curated boxes of healthy, wholesome, yet luxurious treats,snacks and ingredients like JJ's Sweets Cocomels (coconut milk caramel…mouth-swoon) and Snapz Crunch Zucchini snacks (like chips for healthy people). You can get either six month or one year subscriptions for $10 a month. 
 Colorful Mixing Bowls + Ingredients– Cute and fun cooking tools are practical, but whimsical for a friend who likes to prepare their own treats. Rather than just delivering some mixing bowls or measuring cups, add a recipe and the ingredients for one batch of a treat that will suit their particular food mishigas. If they're gluten-free give them the ingredients to gluten-free cookies in a mason jar.
Truedeau Set of 3 Mixing Bowls, $24.99 via Amazon
Salad Spinner– This gift is kind of a classic. Anyone who has ever been on the recieving end of the ol' salad spinner gift has raved about it. They're why we have the phrase "game changer."
Windowsill Herb Garden– Perfect for a city dwelling natural-head foodie living in a small space. Slightly more involved than the mushroom log, a DIY herb garden will delight your food loving friend. These brighten up a room and any meal. Even if your pal is too lazy to do anything with the seeds, they'll want to. Doesn't everyone fantasize a little about growing their own food?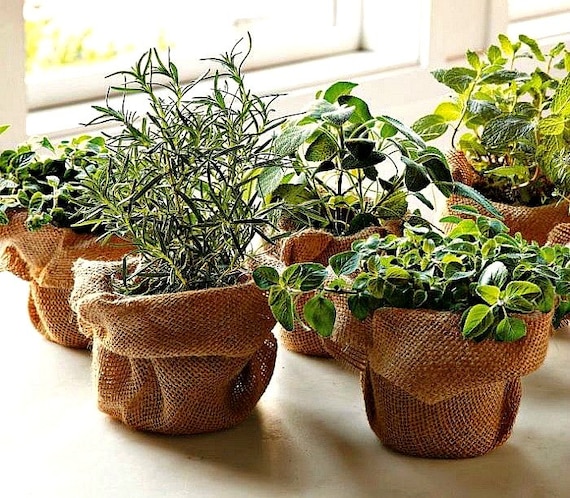 $9.95 via Smart Seeds
Make sure to check out some of our other gift guides for inspiration.
Image via Getty