Encyclopedia Of Scrapbooking – Now Available From Creating Keepsakes!
By
|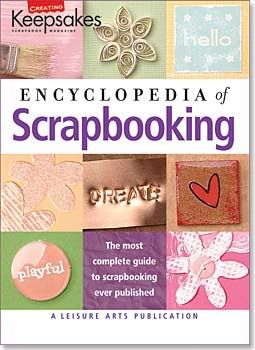 With this comprehensive guide you'll get 320 pages packed with how-to's, ALL NEW layout ideas and more.
* Discover how to duplicate the techniques the experts use with step-by-step instructions and photographs.
* Find answers to all your scrapbooking questions in this authoritative guide.
* An invaluable resource for both novice and advanced scrapbookers.
* Includes cross-referenced index, source list and bibliography.
Softbound. 320 pages. US$24.95 retail but can buy it cheaper in Amazon.
BUY IT HERE:
*
*This is an affiliate posting.