10 Unnecessarily Elaborate Super Bowl Recipes
By
|
Whether someone is at a Super Bowl party to snack or socialize, there is not need to put this much time and effort into snacks. Everyone will be happy with the junk food classics. It's unnecessary and a little sad to work so hard on presentation when it comes to party refreshments. Just because an event has a specific theme, does not mean that every aspect of the celebration has to be so ham-fistedly on point. It's hackneyed and gross. Food can look like food, leave snacks that look like stuff to corny kiddy parties.
1) Your guests will enjoy pretzels dipped in whatever, whether or not you coated the dip in sprinkles and added a detailed little line of frosting to make it look like a football.
2) Holy shit whoever fashion this arena out of all of their snacks wasted their time. Also those pigs-in-a-blanket that have been submerged in what appears to be guacamole are a waste because they're going to be soggy. This plentiful bounty of food would look more appetizing without the shlocky gimmick

3) As it turns out, the losers who put together the above were nothing but amateur losers. Check out this monstrosity by the Picassos of disgusting snack presentation: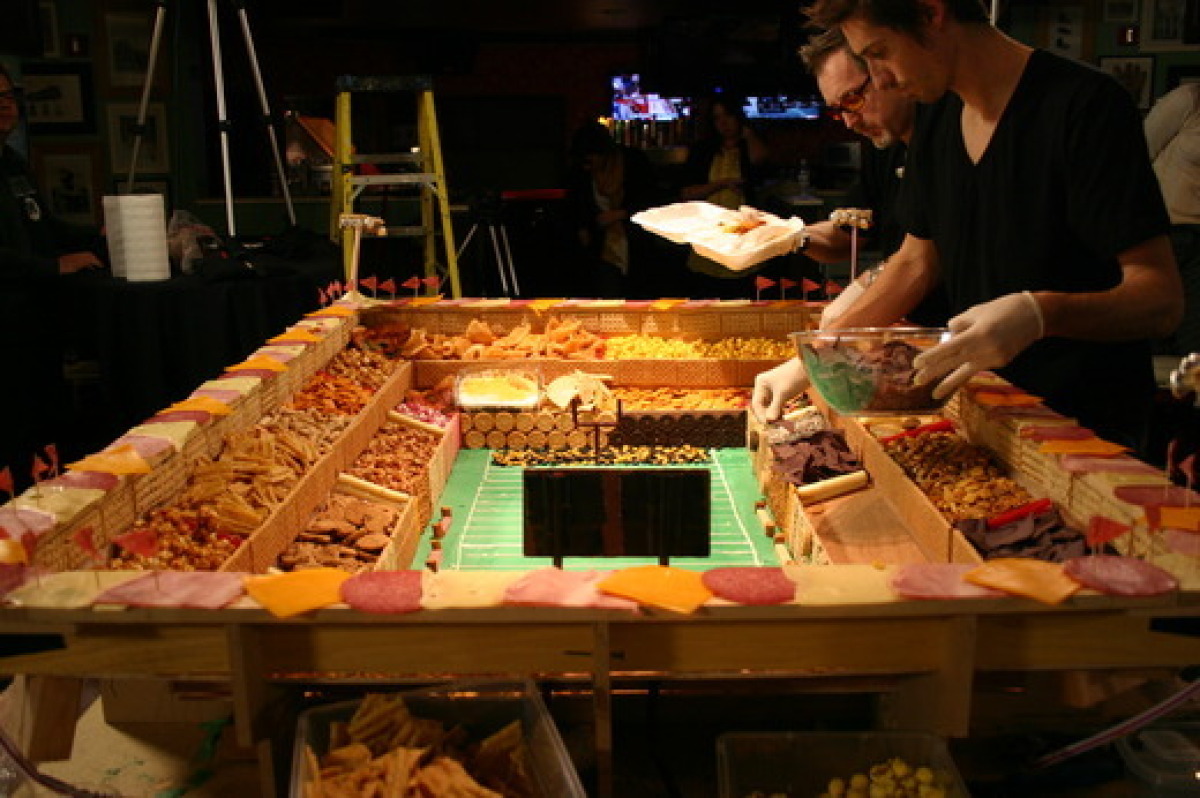 4) To whoever created this abomination, thank you for putting together the first plate of nachos that I don't immediately want to stuff in my face. You made nachos even tackier. 
5) This looks like an even less edible version of the above mess. Once had a Birthday Cake that looked like a graveyard, it was really fun, but I was 9-years-old and now I'm a grown woman and I don't want my food to look like graveyards, stadiums or anything but food. 
6) Same idea, but a football shape instead of a stadium shape.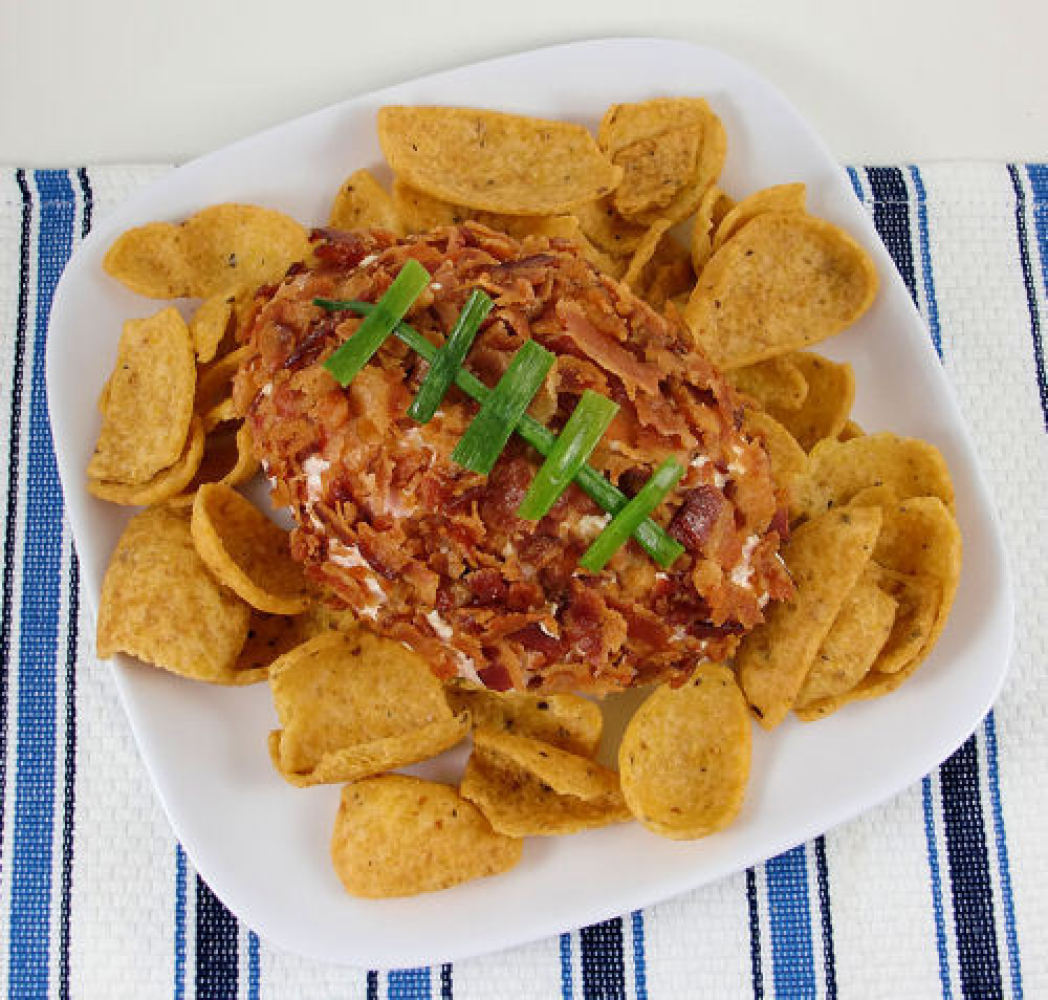 7) Pizza is a classic Super Bowl food, don't mess with it! Here's a pizza tip: Spread out the pepperoni evenly instead of using it to make obvious shapes in the middle of your pie–the even distribution tastes less disgusting.

8) This image comes from a recipe for cheddar bacon beer bread. I suppose you could go ahead and make this bread if you don't think cheese, bacon, carbohydrates and beer are represented enough at Super Bowl parties. It might be more appetizing and less time consuming to not shape and decorate your bread like leathery sports balls. 
9) Everything about this is a tacky waste.  
10) This next dip is similar to some of the above stadium-shaped things. It proves that if you are going to attempt some gross try-hard contrived snack, do it like you fucking mean it. This bean dip is a mess.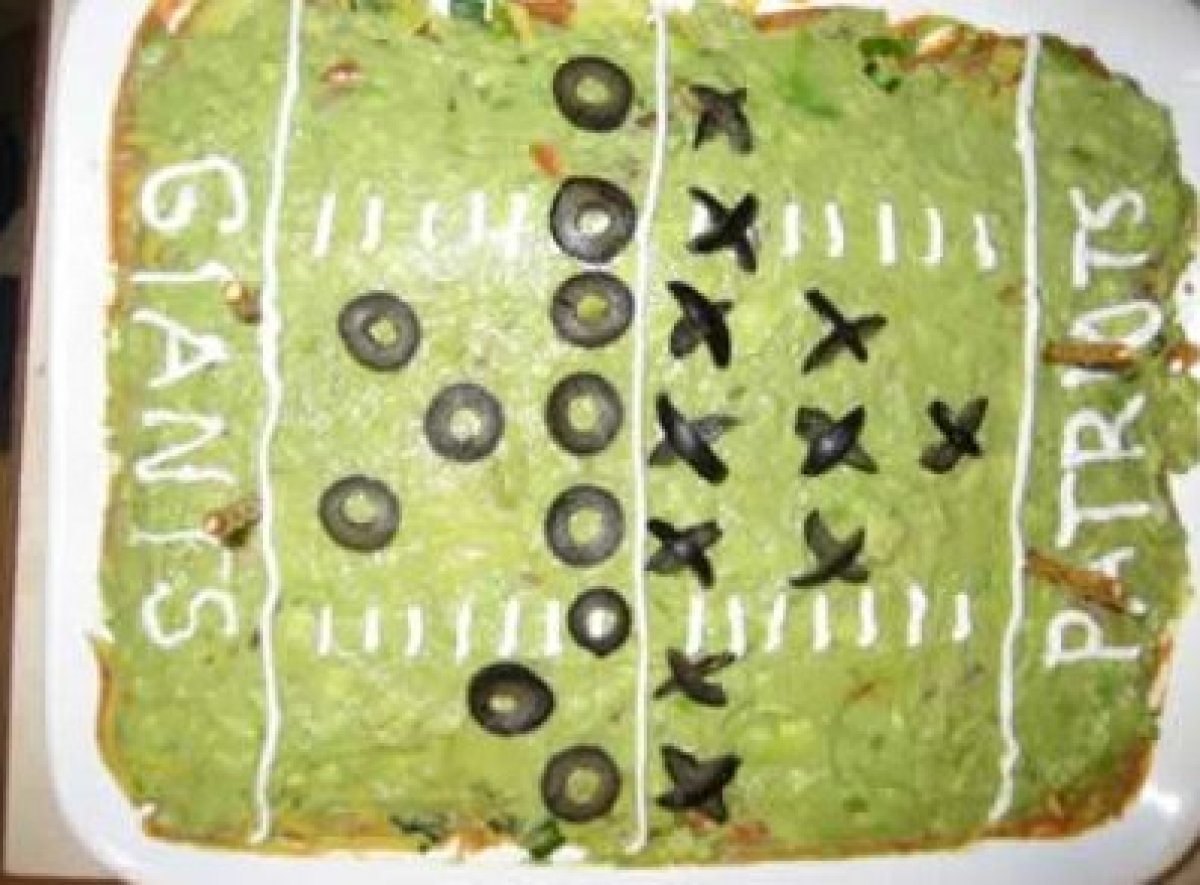 I got bored and nauseated looking at all of the football-themed Super Bowl snacks. There isn't a morsel in the world that people won't transform into a football or a helmet or a stadium. My only wish is that people would leave chocolate covered strawberries out of their tawdry games. 
Images via Pinterest