Kanye West, Future Presidential Candidate, Has A Surprising Political Supporter
By
|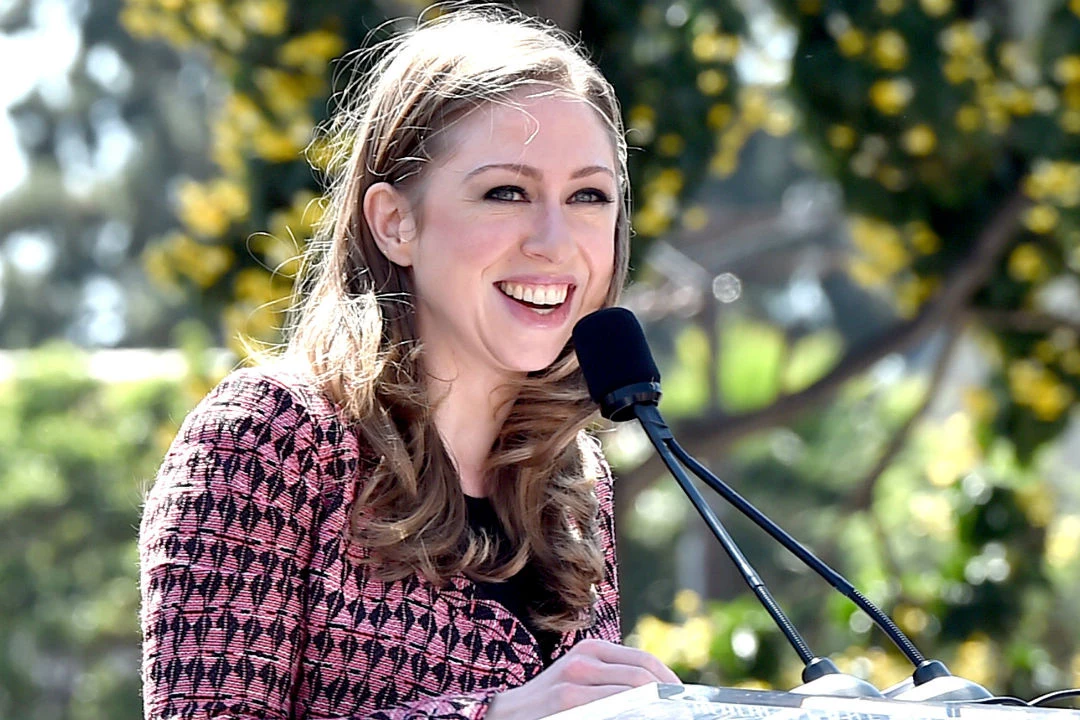 Suffice to say that Chelsea Clinton knows quite a bit about what it takes to run for — and actually be — the President of the United States. After all, dad Bill was our country's 41st President, and mom Hillary is one of the Democratic front-runners for the upcoming 2016 election. Girl knows what she's talking about.
So MTV News asked her what she thought about Kanye West announcing his political ambitions at this year's VMAs (there are already West/Swift 2020 t-shirts because, America.) and her answer was kind of…surprising, to say the least.
Chelsea is very much in support of 'Ye deciding to run, saying:
"I definitely think who runs for office is really important. Even if him just saying that helps spark a little boy or a little girl who was watching the VMAs to think, 'Oh, wow! Maybe I should do that,' that's awesome."
Though it's obviously too early to tell what the 2020 election could hold, when asked if she'd vote for Kanye, Chelsea said: "I think it depends on who he'd be running against."
I think, all serious politics aside, it would be truly entertaining to watch Kanye in a political debate against Hillary, but I guess the world will have to wait a few years to see if that possibility becomes a reality.
(Photo: Kevin Winter/Getty Images)