There's A New Law In New Jersey Called The Britney Bill And I'm Obsessed
By
|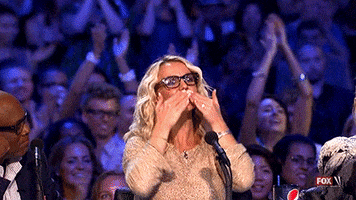 (via)
I generally hate anything and everything associated with New Jersey after some stupid scandal called Bridgegate forced me to hire a lawyer and rack up $22,000 in legal bills when I've never so much as gotten a parking ticket (thanks, Chris Christie) — but that's a story for another day, because there's a new law that could go into effect there and it's called the "Britney bill." And since I love anything and EVERYTHING to do with Queen Britney, I'm on board with this.
Billboard reports that the law, called the "Britney bill," "would exempt stars who play at least four nights in Atlantic City from having to pay state income taxes on all shows in New Jersey that year." It's inspired by a similar law in Las Vegas where Britney (as well as Celine Dion, Motley Crue, and the like) has her long-standing (and hugely successful) residency. The thought is that this will help the hot mess that is Atlantic City by encouraging "multinight engagements" by A-list music acts to play there.
Since my former life was a bit political, you can start yawning and breeze through the finer details about the bill here. It was approved Monday and is sponsored by Senate Republican Leader Tom Kean and Senate Democrat James Whelan.
Kean had this to say:
"There is tremendous value in the ability to consistently draw world-class entertainment here, especially considering widely successful A-lister residencies in Las Vegas, where there's no state income tax. The more than 50,000 fans who paid to see A-list performer Maroon 5 in August gives a glimpse of how Atlantic City can transform into a premier entertainment destination, drawing tourists from the most densely populated Northeast Corridor, two of America's largest cities that are each less than two hours away, and from around the world via nearby international airports."
Billboard adds that "the bill would exempt artists from state taxes not only on their Atlantic City performance but also on shows at New Jersey venues including arenas in Camden, Trenton, Holmdel and Newark… The bill will probably head next to the Senate budget committee."
The problem is the definition of who is an A-lister, but at least it's a step in the right direction. I've never been to Atlantic City but I imagine it to be exactly as it was shown on that episode of Sex and the City when the girls go for Charlotte's 36th birthday and it's gross and greasy, so I don't feel like I'm missing much.
Whatever. It's Britney bitch!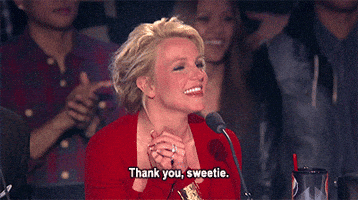 (via)