Taylor Swift Spent All Day Yesterday Making Allison Williams Voodoo Dolls
By
|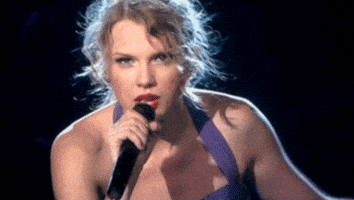 Girls star Allison Williams got married over the weekend to her longtime boyfriend Ricky Van Veen. While this would mostly be a pretty benign event barely worthy of a news story, the real ~drama~ came afterwards when Taylor Swift found out who was on the guest list at Allison's nuptials.
Of course, Allison's Girls co-stars (including Lena Dunham, official member of Taylor's #girlsquad) were there, and since the couple is definitely part of the rich and famous 1% (Ricky Van Veen is a co-founder of CollegeHumor), a bunch of other rich and famous people were there too, including Seth Meyers, Bruce Springsteen, and Andy Cohen. Tom Hanks officiated the ceremony.
The groom is also best friends with John Mayer, who is back together with Taylor's arch nemesis Katy Perry, so they were both there, and sources told People that the couple "looked happy, held hands and sat next to each other during the wedding ceremony." Both singers also performed at the wedding, albeit separately.
Lena Dunham, you in danger girl. Taylor found out that you shared a drunken dance with John and Katy to the Electric Slide and she is PISSED. She spent all day crying to her cats, writing her next angry anthem about the betrayal of friends at other friends' weddings, and making voodoo dolls of Allison in her wedding dress and Lena without clothes on, since she rarely wears them anyway.
Meanwhile, it's rumored that Taylor and Calvin Harris are already on the rocks, so Taylor's just having the worst week ever. Her next song will be a mashup called "Dear John, Calvin, Katy, Allison, and Lena, We've Really Got Bad Blood Now You Assholes."
All I really got from this is: why couldn't Tom Hanks officiate MY wedding?! Life is just so cruel sometimes.
(GIF: Giphy)