Rapper T.I. Won't Vote For Hillary Clinton For President Because She's A Woman
By
|
T.I., the rapper who has been arrested no less than 7 times for various offenses including drug possession, attempt to purchase illegal firearms, parole violation, and the like, was asked who he plans on voting for in the 2016 presidential election.
Well, this is what he had to say about Democratic front runner Hillary Clinton:
"Not to be sexist but, I can't vote for the leader of the free world to be a woman. Just because, every other position that exists, I think a woman could do well. Every other position. But, the president? It's kinda like, I just know that women make rash decisions emotionally – they make very permanent, cemented decisions – and then later, it's kind of like it didn't happen, or they didn't mean for it to happen. And I sure would hate to just set off a nuke… [They] will not be able to negotiate the right kinds of foreign policy; the world ain't ready yet. I think you might be able to get the Lochness Monster elected before [a woman]. It's not right, but I'm just saying…"
The radio host prefaced the question by saying "that's a big vagina to put in the office." Oh, my stars.
He does, however, think Donald Trump could be "beneficial" to America if he is "sincerely concerned about the economy." But T.I. said he doesn't support Trump either because of his racist statements in the past. "You know, his racist remarks and all of his off-color statements and all that sh*t it makes it impossible to be completely supportive of him. But just knowing what he's done for business, for himself, if he intends to do that for America, it would be beneficial. But I can't cash no vote for him."
Women make "rash decisions emotionally," hmm, T.I.? Have a seat. In fact, have all the damn seats in the stadium.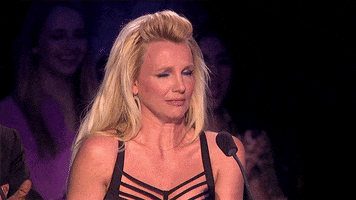 (GIFS: Giphy)