Kelly Osbourne Used To Have A Totally Hilarious And Terrifying Way Of Hitting On Guys
By
|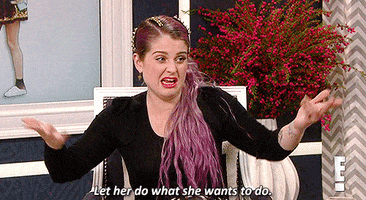 Kelly Osbourne and Josh Duhamel stopped by The Late Late Show with James Corden and discussed the interesting ways they have attempted to hit on people in the past.
Josh, who has been married to Fergie since 2009, admitted that he had a crush on her before he ever met her (aw!) and had his lucky moment when her band, The Black Eyed Peas, was booked to appear on his TV show, Las Vegas. 
"I was really nervous. It was like my moment of truth. I laid out my outfit the night before which I'd never done in my life. So it was a big buildup when I finally got to talk to her and all I could say was, 'You're hot.'"
James argued that this tactic only worked because Josh is a mayjah babe (he didn't explicitly say that but it's true), but either way, the rest is history because Josh and Fergie are now a happily married couple with a baby.
Kelly, on the other hand, has tried a more …interesting approach to flirting. She revealed that when she is trying to "get the fellas" she is very blunt (shocker of the century!).
"Well, I'm very blunt, so I just say 'you're fit' because they might find me charming and then it's like a joke. And if they don't have a sense of humor, you're like bye,'" she said. She also admitted that when she was younger she used to do something called "Hoping for the Best," where, after talking with a guy at a pub, she would slowly lean forward for a kiss and… well, hope for the best! "If it doesn't work out, you can just say you fell out of your chair… So I did this one time and ended up with, let's just call it a Charlie Chaplin mustache because he had a cigarette in his mouth," she said, adding that the cigarette burned her poor prospective suitor.
Oh, Kelly. These are the things that make me so happy I've never had to actually date anyone, because this sounds frightening.
(GIF: Giphy)