The Kardashians Will Be Bringing The Drama During Season 11 Of KUWTK
By
|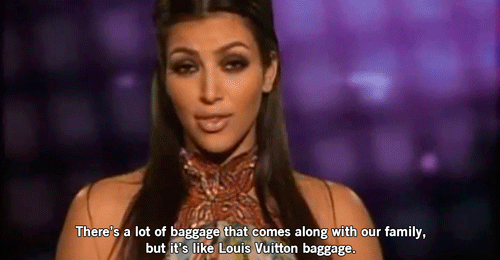 Last night, we got a first look at season 11 (can you believe it?!) of Keeping up with the Kardashians, and the klan is doing what they do best: bringing the calculated, manufactured, is-it-real-or-fake drama.
We get a revelation from Kim that she possibly has gestational diabetes, frustration when Kylie brings Tyga on a "girl's family" vacation with them, a look at Khloe's "revenge body" (you know, before Kourtney's revenge body) and divorce paper ~drama~, a jovial dinner with Caitlyn, and an emotional breakdown from Scott when Kourtney dumped his ass.
Check out the clip here:
Listen, I'm not proud of this, but I do regularly watch the show (in fact, a rerun is playing right now as I write this), and have been since it debuted in 2007. So of course I'll be watching, and judging myself for it. No shame in my game.
(GIF: Giphy)