Someone Gave Kanye West The Seinfeld Treatment And It's Perfection
By
|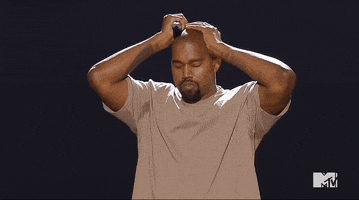 Often times when I watch things on the internet, I really wonder who has the time and creativity to come up with some of this shit. I really do sit there and think, "wow, I'm not sure whether to be totally impressed or afraid for humanity that someone thought to sit and create a Taylor Swift and Harry Potter mashup complete with split-screen action and costumes." But this video in particular, created by Twitter user @Seinfeld2000, and aptly titled "Seinye," mashes two of the most unlikely, yet greatest, things to EVER EXIST: Kanye West and Seinfeld's stand up comedy.
The video, which has been retweeted nearly 6,000 times, is flawless. It shows 'Ye discussing how he doesn't understand award shows, complete with the ubiquitous Seinfeld bass line and pandering laughter from the audience.
Kanye West and Seinfeld apparently have one thing in common: they're both about nothing.
If you haven't seen this video, you need to watch it. It's only 30 seconds long, so I know you can take time out of your busy schedule to watch it. Congratulations @seinfeld2000, you win the internet for the day.
Whoever converted Kanye's VMA speech into a Seinfeld stand up is amazing. pic.twitter.com/N7p4mZZwhq

— President Yeezy (@PrezidentYeezy) September 2, 2015