Rihanna's Dad Claims Kanye West Gets $500 Haircuts Every Single Day
By
|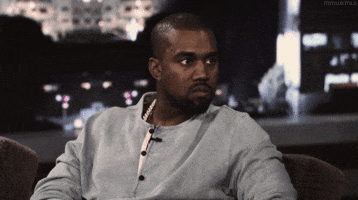 Take this with a very large grain of salt considering the source, but Rihanna's dad (who's struggled with a drug and alcohol problem since her childhood) claims that Kanye West spends $500 for a haircut and gets them daily.
Ronald Fenty told Heat, a British tabloid, that he spent a month on tour with Rihanna and Kanye and that Kanye got his haircut every day. He said: "It's crazy – he pays his barber $500 a time. I don't understand how that much hair gets taken off. Kanye just loves the fresh look."
The magazine reached out to Kanye's barber (must have been a slow news day, I'm gathering) Ibn Jasper, who first met Kanye in Chicago 20 years ago.
"He asked me to move to New York City and I told him, 'When you can pay me what I make in my shop, I'll move.'" Well, the power of Kanye compelled him, because apparently he did and the rest is history.
I mean, I try to stretch my haircuts out as long as humanly possible and do weird things like use dry shampoo to cover my roots because a cut and highlights is NOT cheap, so I don't really get it, but.. #richpeopleproblems and all that. Sigh. What a world we live in.
(GIF: Giphy)