In Case You Were Wondering, Heidi And Spencer Are Just As Bizarre As You Remembered Them
By
|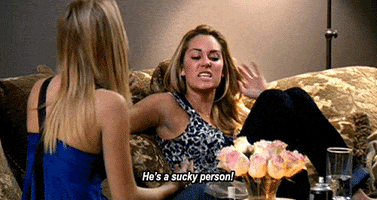 (via)
The year was 2007. It was a simpler time, really. There was no Snapchat, and no Instagram. There was Twitter, but it wasn't what we know it to be today. And MySpace still had, by far, more regular users than Facebook.
There were no Kardashians (just yet), and reality TV wasn't much different than it is today, but one of the most popular shows was, of course, The Hills. The drama we all tuned in to see revolved around Lauren Conrad and her glamorous, Los Angeles lifestyle and her friends. It was juicy. There were fights over boys, fashion shows, and Spencer Pratt.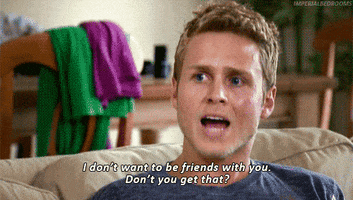 (via)
Love him or hate him, Spencer was the ultimate reality villain, and he reveled in the subsequent fame he received due to his relationship with Heidi Montag. When the show ended in 2010, things got even weirder for the blonde couple. There were healing crystals. There was LOTS of plastic surgery. It was a weird time.
Well, Speidi just gave an interview to Complex magazine, and you'll be comforted to know that not much has changed — they're still fucking weird. They're photographed, appearing stone-faced, in their home surrounded by a bunch of framed photos of the numerous magazine covers they've graced: 
Spencer also posed with his crystal collection: 
The interview is long, so here are some of the highlights:
They don't live in "the hills" anymore, but instead in Carpinteria, "a small, tucked-away town near Santa Barbara. They're regulars everywhere they go in town—Lucky Llama, the cafe where Spencer goes every morning, lets him go behind the counter to fix himself coffee; the brothers who work at Delgado's, a Mexican restaurant less than a minute away from the couple's house, talk to Spencer and Heidi like they're old friends, not famous customers."
The crystal obsession all started "right before the rabbit hole," Spencer says, referring to the latter part of The Hills. He actually paid $75,000 for his first crystal, and went from there. Ah, fame and fortune.
(via)
Spencer regularly appears on podcasts now. Who knew? And for the nature of their fame, which is often more infamy than anything else, he says, in true Spencer Pratt form: "People can bring me down all they want, but try to get on a cover. Try to get in a magazine. Good luck." Touche.
For her part, Heidi addresses her infamous feud with the show's star Lauren by saying that the older, wiser Heidi would've handled the fight differently. "Today, I would be like, 'Bitch, you know what you did."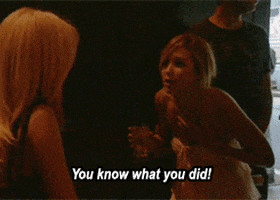 (via)
Has time healed the wounds between Lauren and her arch nemesis Spencer? Not if you ask him. "Lauren is a cold-hearted killer. That's what people don't get. She will cut you in your sleep," says Spencer. "She tried to destroy us. If you want to throw missiles, I'm throwing a nuke. This is how I operate." Ooookay..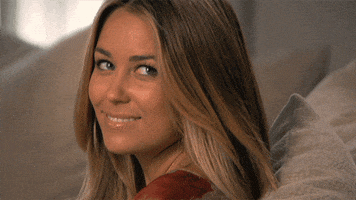 (via)
The only regrets the two have because of the show are the damage it caused both families, respectively. Spencer doesn't speak to his sister, Stephanie, who appeared on the show, or his mom. He says his mom's a "Lauren supporter." Heidi is also still repairing her relationship with her family due to fallout from the show.
There's also a "six-degrees" of reality TV here with Spencer, which many people don't know about (or have forgotten):
At the age of 20, Spencer, noticing the success of MTV's The Osbournes, created The Princes of Malibu, following Brandon and Brody Jenner, their mother Linda Thompson and her husband at the time, David Foster. (Proof that Spencer lies at the nexus of all reality television, aside from his affiliation with The Hills: the Jenners went on to be in Keeping Up With the Kardashians, while David Foster married Yolanda Hadid, future star of The Real Housewives of Beverly Hills and mother to Gigi and Bella.) But instead of becoming a master producer and showrunner, Fox took Spencer's headset and put him in front of the camera. "That was it. Game over. Life's over," Spencer says at lunch. Either way, the day after Fox aired the first episode, Thompson filed for divorce from Foster, leading to the show's cancelation after just two episodes.
He claims that Kim's appearance on Malibu led Kris Jenner to ask Spencer to manage Kim. Yes, really. They claim: "Kim almost came out with a song. She used to call Heidi to organize Heidi's closet. Kim was edited out of Hills episodes organizing Heidi's closet. Now it's like, 'Kim Kardashian breaks the internet with her booty.' Like, what the fuck? That's real life for us."
They're "not rushing" to have children, but already have a name picked out for their first child: Spider. "Who is going to pick on Spider in school, especially if it's a girl," Spencer exclaims. "We'll see," Heidi replies.
(via)
(Photos: Ariel Lebeau/Complex magazine)