Emily Ratajkowski Is Done With 'Blurred Lines,' Thankyouverymuch.
By
|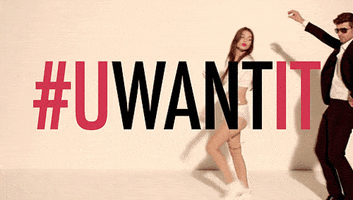 Poor Blurred Lines. It went from being the wedding song of the year to the date rape anthem of the decade to the song that got Robin Thicke sued to the song that gave us Miley, her tongue, and a foam finger. It's that song that we can't admit to liking because… #feminism. And now it's under attack again by one of the models whose career was famously launched by appearing in the music video for the song.
Emily Ratajkowski is basically known as "the Blurred Lines" girl and for her attempts at an acting career (playing Ben Affleck's mistress in Gone Girl, appearing in the Entourage movie, and most recently in the serious box-office flop We Are Your Friends) but she's not above biting the hand that fed her a career. In a recent interview with InStyle UK, Emily had this to say about the video:
"I wasn't into the idea at all at first. I think I came off as a bit annoyed in the video. Now, it's the bane of my existence. When anyone comes up to me about Blurred Lines, I'm like, are we seriously talking about a video from three years ago?"
Listen, girl, I get it. It's not great to be associated with a song and video that is pretty universally described as "misogynistic," "derogatory," and "degrading to women" with some pretty definitive rapey undertones ("I know you want it…"). But it's kind of too early in the game for you to be so openly trashing the thing that made you who you are today, given that who you are today is still a pretty mediocre actress with limited success to her name. It's basically the equivalent of ordering the steak, eating the whole meal, then receiving the check and suddenly the steak wasn't cooked properly. We all start somewhere and sure, I'll give you the benefit of the doubt that someday we could be saying "Academy Award winner Emily Ratajkowski," but until that day comes, just remember that you happily accepted the money and fame that came with starring in the video, and even called the song "an opportunity to say the things that I felt about feminism today and about women in general in pop culture" just a year ago.
(GIF: GIPHY)