Demi Lovato Also Covers Complex Magazine And Is Honestly Pretty Boring
By
|
Demi Lovato is ALSO on the cover of Complex magazine's October/November issue, and while she doesn't talk about being a taco or anything bizarre like that, she discusses a whole bunch of things, ranging from her friendship with Selena Gomez to …making gingerbread houses. Really.
Demi has been on a media blitz these days to promote her new album and show off her more "mature, sexier" side and it's honestly kind of.. boring. It's cool that Demi is growing up, but there's nothing too salacious there given that most of her drama happened years ago and now she's pretty much a normal 23-year-old singing superstar. As we all are at 23. Right?
She says that she doesn't really hang out with celebrities, and doesn't consider the Jonas Brothers celebrities since she's known them so long. She also admitted that she's not speaking with Selena right now, but doesn't care to elaborate on why.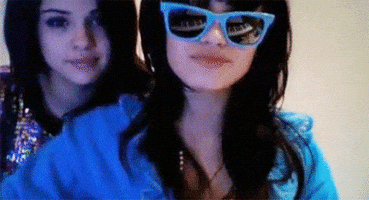 She also talks about her friendship with Iggy Azalea, and the most surprising thing about this is that she claims Iggy doesn't drink. I'm not sure why, really, but someone as "hood" and "thug" as Iggy reminds me of the type to throw back a few white wine coolers, but hey, different strokes for different folks.
We met at Jennifer Lopez's Halloween party. I was dressed as Lucille Ball and Wilmer was Desi Arnaz. I'm kind of a little socially awkward when it comes to parties and going out because I feel like, unless you're going to get fucked up, everybody's awkward. Since I don't do that anymore, and Iggy wasn't drinking—she doesn't do anything—I was kind of like, "Hey. I'm a big fan. I love your music." We start talking, and it turns out that we're neighbors and we didn't even know.

Then I saw her at all the Jingle Ball shows. Then we got to actually hang, and we just became close. She's so awesome. She's very, very, very real. What you see is what you get. I think sometimes that pushes people away, but that's what I admire about her. She's the furthest thing from fake. In this entertainment business, that's so hard to find with anybody. That's why I don't have any very famous friends. The very few that I do have are real.
Demi says it's "so fucking cool" that she and Iggy can hang out on a Friday night making gingerbread houses instead of "drinking our sorrows away." Listen, I'm not shading Demi. I fully intend on spending this Friday night baking an apple pie with the 20 pounds of apples I acquired this weekend while apple picking. But there will be wine and it will be glorious.
She also says she now has a great support system and talks about her long-term romance with Wilmer Valderrama, her ideal wedding, new music, how she wants a Grammy, etc. It's all pretty boring, but if you read the article on Complex's website, it looks really cool — so props to their graphics team for that. So Iggy Azalea doesn't drink, and that's about it, I guess.
(GIF: Giphy/Photo: Complex magazine)