We've Got A Promo For Britney Spears On Jane The Virgin
By
|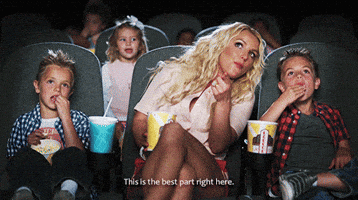 I've waxed poetic before about how Britney Spears should be an iconic actress of our time, but hasn't been given a fair shake. Yeah, Crossroads was panned by critics, so I get the skepticism. But her appearances on How I Met Your Mother, Glee, Will and Grace, and (best of all, of course) Sabrina, the Teenage Witch have shown us that her comedic timing is gold.

Our friends at The CW obviously agree with me, because she's going to appear on Jane the Virgin. I've been eagerly awaiting this moment, and we finally have a promo of Britney playing.. Britney Spears! Hey, it's obviously something she knows well.
Britney's episode airs November 9th, so this promo will have to hold us over until then. But I can't wait for it! And for the LOLs, here's a throwback clip of Britney's appearance on Sabrina. You're welcome.
It's Britney, bitch!
(GIF: Giphy)