18 Dudes From The '80s You Would've Totally Crushed On
By
|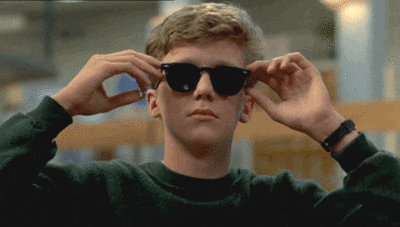 Shawn Mendes and Harry Styles may be the hotties of the moment right now, but rest assured that if you had grown up in the '80s, your hormones would have been working overtime when it came to these old school teen idols.
Consequently, some of these dudes are more like DILFs now — *ahem* Robert Downey Jr. *mdash; while others are well… better left remembered in the decade that brought us Madonna, big hair, and amazing John Hughes movies.
Let's take a look and you can be the judge — but we would bet that you would've definitely crushed on all of these eighties studs if you were a young adult back then.
1. Sean Astin
Due to his love of his hometown,
Sean Astin
was the reigning king of
The Goonies
. His spirit and belief brought the movie to life. He was so alike every other guy you had a crush on in middle school — just a little better.
Then he kind of went away and didn't reemerge until he came back in a huge way as Frodo's BFF in
The Lord of the Rings
. Still a dude you'd want to take home to mom for being loyal, but dare we say not as adorable as his
Goonies
persona!